EPQ (Extended Project Qualification) is 
a qualification of academic research 

which is strongly recommended by (DfE) and UCAS. It is a qualification 

that does not require an examination.
EPQ requires students to identify a topic 
they are interested in 

with a supervisor's guidance. Students then conduct independent research that leads to either a 

dissertation (no more than 5,000 words)

or 

an artefact accompanied by a 1,000 words report. 

Students are also expected to deliver a 

10-15 minutes 

oral presentation of their research.
After assessment, the students can obtain 
an EPQ certificate that can represent 28 UCAS points.
UCAS Points
EPQ A* is equivalent to half of an A-level and 28 UCAS points
| Grade | Tariff Points(A-Level) | Tariff Points(EPQ) |
| --- | --- | --- |
| A* | 56 | 28 |
| A | 48 | 24 |
| B | 40 | 20 |
| C | 32 | 16 |
| D | 24 | 12 |
| E | 16 | 8 |
| | | |
Please refer to UCAS website for details information: UCAS Website
Conditional Offers - Replace One Lower Grade AS Subject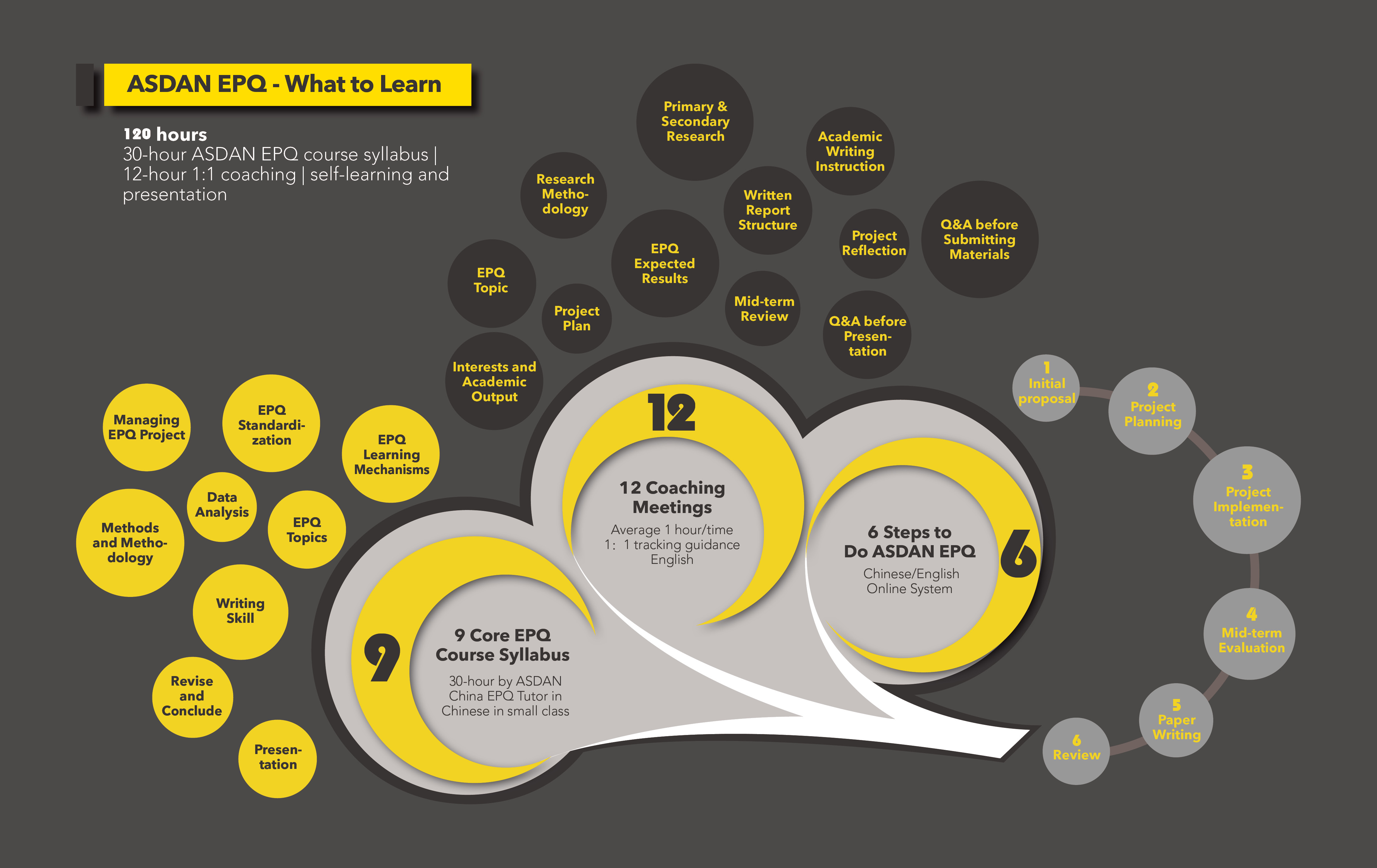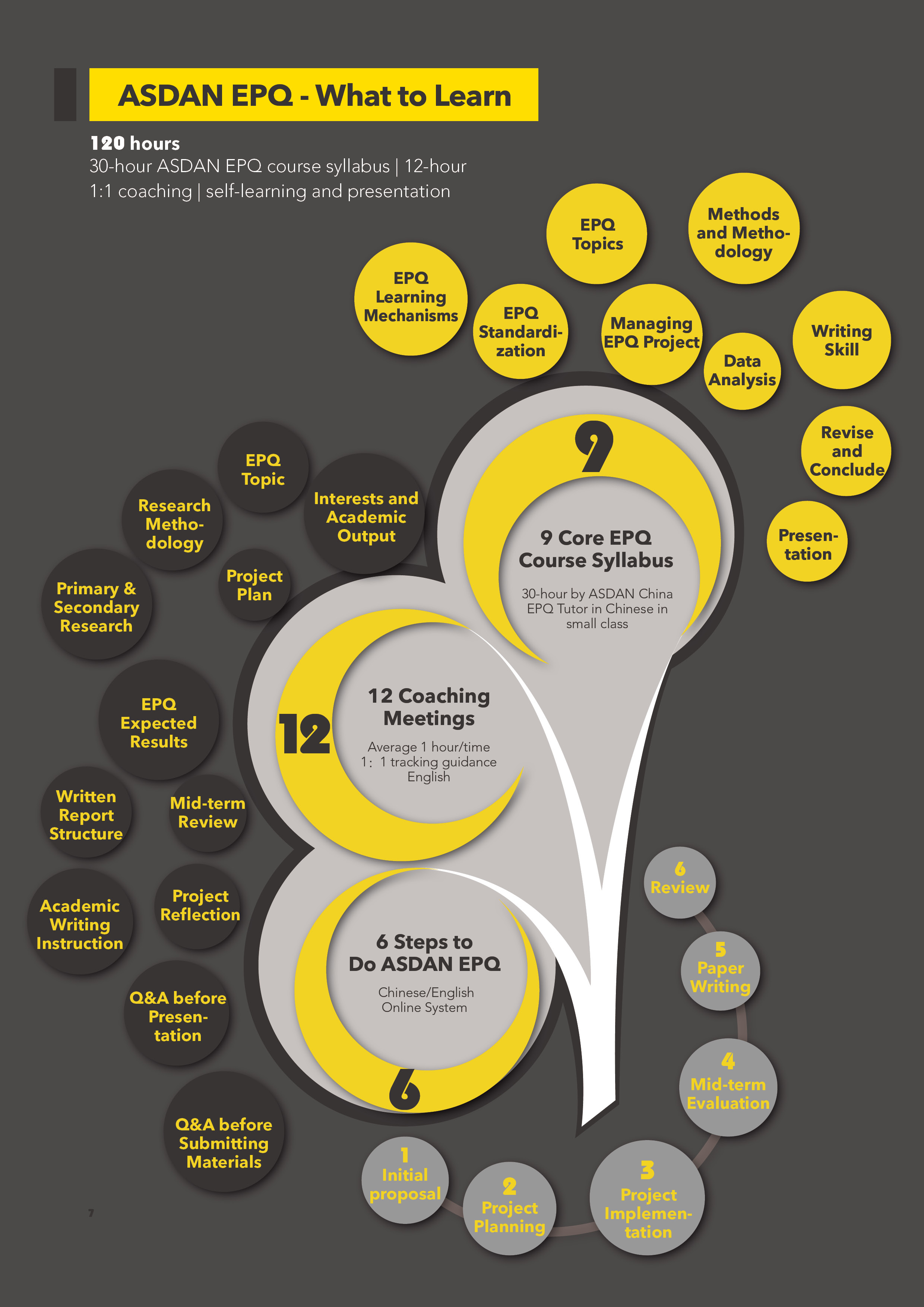 ASDAN EPQ Learning Process
Stage 0:Free lecture and Assessment (in Chinese)
Students can first sign up for ASDAN EPQ free lecture and undertake an assessment to find out whether they are suitable to participate in the EPQ program
Stage 1:Taught elements of Research-based Learning: 9 modules ,30-hour course (in Chinese, small class size)
Students will be provided a 30-hour course on basic theories and methods of research-based learning. ASDAN China has developed 9 modules based on the requirement of specification. 30-hour course will be delivered by ASDAN Chinese EPQ certified tutor
Stage 2:Research on Own Topics
12-hour Coaching Guidance (English: UK EPQ supervisor one-on-one tracking guidance)
Stage 3: Project Presentation, Grading and Report Submission
After completing the written report, students will give a 10-15 minutes presentation (online or offline). Supervisors/assessors will grade students' projects according to the marking criteria and then submit to ASDAN UK for final review
Stage 4: Get EPQ grade
After ASDAN UK's review, students will receive an EPQ certificate with maximum 28 UCAS points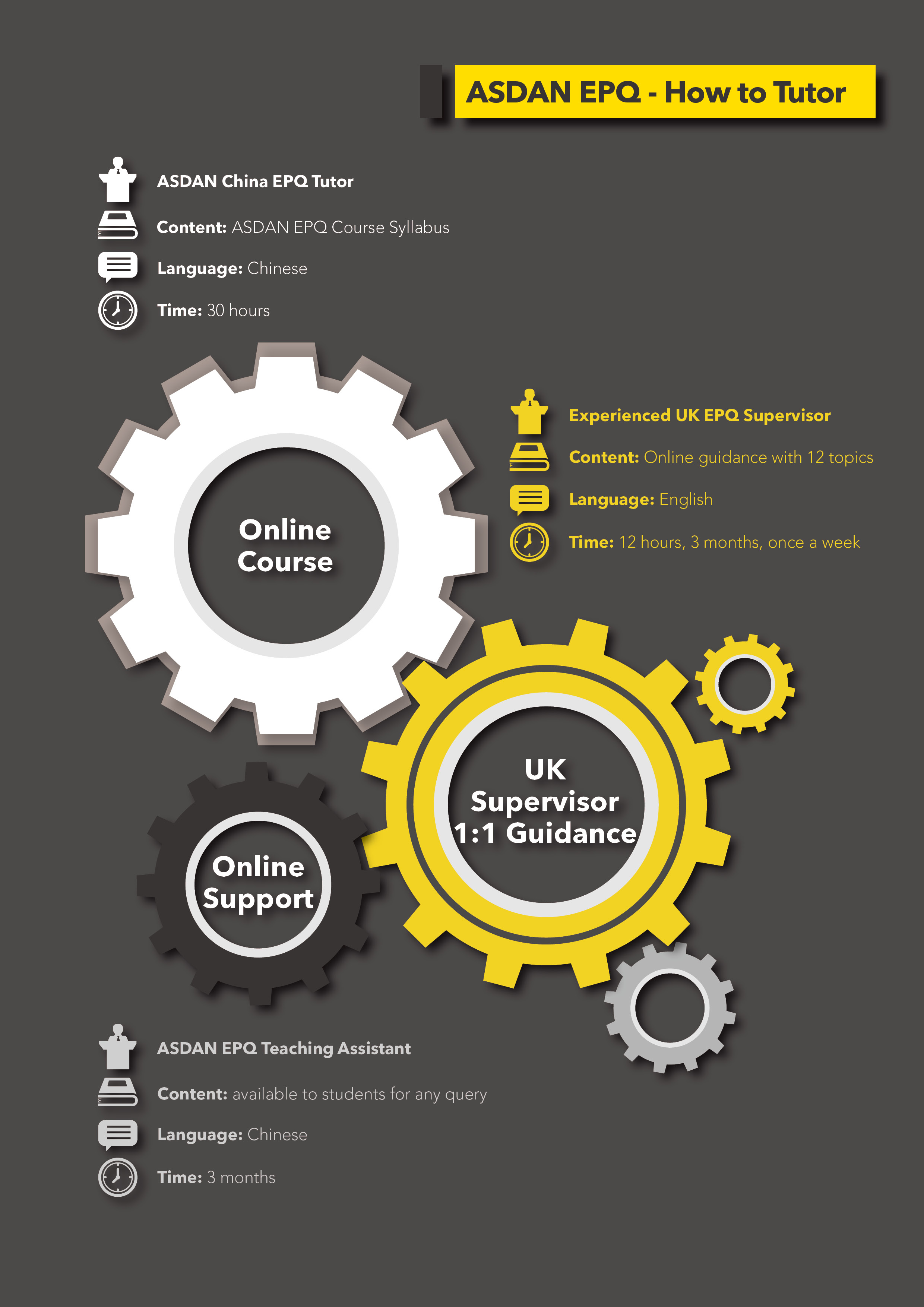 Previous EPQ Project Topics & Artefacts
Previous EPQ Project Topics
Most of the topics cover four major themes:science, business, humanities and art.
Science
• To what extent does the story of the discovery of photosynthesis demonstrate that science is a team sport?
• Why don't we use garlic in toothpaste instead of mint?
• Study on extending the shelf life of chocolate brownie cake
• Why the brain produces the wrong memory?
Humanity
• How far did significant women of the 1850's influence the lives of women of the 21st century?
• Domestic violence within teenage relationships
• Who is responsible for the behavior of automatic cars?
• To what extent can the journalist be replaced by artificial intelligence
Business
• How has the use of mass communication in the form of advertising evolved from between WWI&WWII to the 21st Century?
• Should the world adopt a single currency?
• The impact of Brexit on the British economy
• What was the impact of the WWII on the world economy?
• What extent does mobile technology change advertising?
Art
• The evolution of women's fashion and changing views of the female figure
• Designs:12 fashion designs inspired by Japan
• Why is Shakespeare's play so unique?
• How does religion behave in 20th century English novels?
• How and when did photography become an artistic act?
Previous EPQ Artefacts & Performance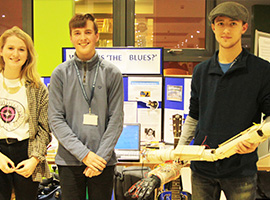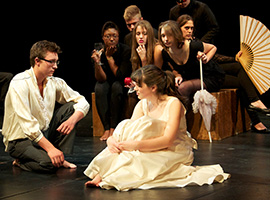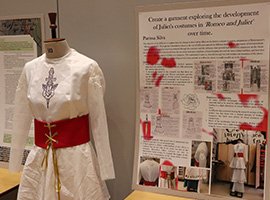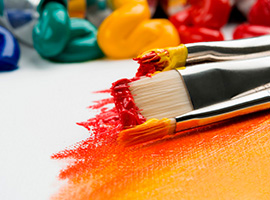 Artistic Creation (painting)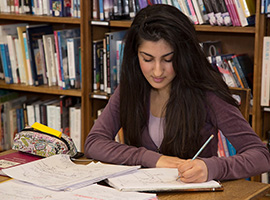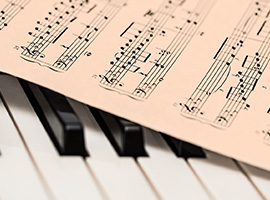 Music Creation (composition)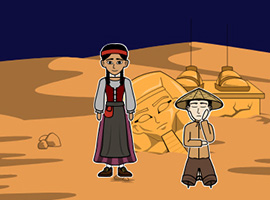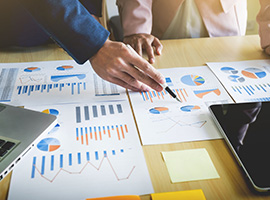 2020 ASDAN EPQ Autumn Term Plan
1
June to December
Submit applications
2
10th December
Applications approved and pay the fees
3
August/September
October/November
December
30-hour ASDAN EPQ Course
UK EPQ supervisor 1:1 guidance
4
August to February
in 2021
complete EPQ project
UK EPQ supervisor 1:1 guidance
5
Late March
in 2021
EPQ presentation
6
March to April
in 2021
Supervisor/Assessor mark the student's work
7
May
in 2021
EPQ results issued
8
August
in 2021
EPQ certificates issued
Recommendation from Students and Experts
" We found that modern society needs talents with transferable skills such as communication, teamwork and problem solving skills. Employers do not want employees who collapse at the first sign of a difficulty. Universities do not want students who cannot cope just after their first few weeks in because parents and teachers are not telling them what to do anymore. Only those who accept failure and keep trying to succeed can cope with the changing environment. The EPQ program requires students to independently complete a research learning program. Students are highly motivated to participate in EPQ projects in the UK. They choose a topic of their own real interest, communicate with different people to formulate a feasible plan and sometimes they work closely with a team. They conduct in-depth research on the subject, propose and solve the problem. EPQ wants to develop students' skills so that even if their parents are not around, even if the teacher doesn't tell them what to do, they know how to be independent. If there is a problem, it is not the end of the world, they can find a way to solve the problem. When students write EPQ experiences into their university applications, these experiences are the highlights of their personal statements. They also talk of their EPQ experiences during interviews at universities. Students demonstrate that they have developed skills through an in-depth project that will have a profound impact on their future study and work."

Rebecca Coker-Adeleke
EPQ impacted me a lot. I never thought I could get into Oxford University. My EPQ topic is "how to extend the shelf-life of bread in the supermarket". In order to complete this project, I entered a local bakery for a short internship. Through different experiments, field research, second-hand research about related topics, I invented a new bread formula, successfully extended the shelf-life of bread in the supermarket. This formula was also adopted by my intership bakery, and they gave me good feedback. When I was interviewed at Oxford University, the interviewer was also very interested in my research experience and methods.

Catherine
EPQ is my most unforgettable and proud academic experience in high school. I learned in my A-level biology class that "garlic" has a good bactericidal effect, so I think, since garlic has a good bactericidal effect, why not use "garlic" instead of "mint" to make toothpaste. In the first few trials, I found that garlic was so bad that I couldn't get a fresh breath at all, so I changed my research plan in the early days, focusing on the effect of natural substances on oral bacteria. I collected a variety of mint plants extensively, carried out many experiments, and finally selected 4 species for in-depth research. This project fascinates me.  By studying raw materials, I also synthesized my own toothpaste. EPQ taught me how to plan projects, how to get resources from different channels, how to ask questions, deal with changes and solve problems. I believe that these skills will play a positive role in my future life.

Hermione Patel
I've always been interested in sociology and business. I took part in a summer study program in New York, and I found that even if American and British ideologies were similar in many places, the advertising display in the two countries was very different. I think if it is a more different country, then the difference will be greater. So, I wonder, what are the social reasons for these differences?  When I started to choose my EPQ topic, I chose to study how the UK companies tailored their marketing over the past 50 years due to a change in social acceptance. I conducted in-depth research on three topics: smoking, gender equality, and the rights and interests of the disabled. I read a large number of cases, while studying the changes in the relevant laws in these three aspects. I enjoyed the process, which allowed me to delve into topics of interest to myself and present my views.

Libby
EPQ is valuable for applying for the UK, but is it useful for applying for American universities?
Yes. EPQ assesses the students' core competencies, which are highly valued by leading universities around the world. PQ is an internationally recognised qualification that can be used as proof of essential skills.....American universities as well as Canadian and Australian ones.
Is EPQ exclusively a scientific research?
No. EPQ students are not required to go to the laboratory or guided by subject experts to do scientific research. On the other hand, any subject of student's interest can be the topic. EPQ puts great emphasis on the process of research-based learning, not just the final written report.
Does EPQ need to be guided by top experts in related fields?
No. EPQ doesn't evaluate how specialized students are in a particular academic direction, but whether they have exercised their essential skills in the project process. After studying the A* EPQ case, we found that students who are really interested in their topics and have a detailed record of the research learning process are more likely to achieve high marks.  Therefore, an experienced EPQ supervisor will be more suitable than an expert.
Can Students who study IB or AP undertake ASDAN EPQ ?
Yes. Students who study A-level, IB, AP and other curriculum system can undertake an ASDAN EPQ, the application values are the same. Note that students cannot directly apply for the ASDAN EPQ with an IB extended essay (EE) or AP CAPSTONE. Whether ASDAN EPQ results can be used for IB EE or AP CAPSTONE requires consulting the responsible teacher.
Is the EPQ project useful for AS students?
Yes. While the official results are announced in January, students can request predicted grade which will be provided by EPQ supervisor/assessor. If students are applying for Oxford or Cambridge, they can provide predicted result in September, and applicants for other schools can provide their official EPQ grade which will be released in January.
Can I apply for EPQ with the outcome of other projects?
No. ASDAN EPQ emphasizes on originality, the assessment of of the EPQ includes a student's ability to conduct research, analyse and synthesize results. Students, therefore cannot use existing results to submit as their EPQ project.
ASDAN Assessment Appeals Policy and Procedure