World Youth Economic Forum, 30th July - 3rd August 2021 (WYEF)
010-84828941
Sign Up
Sign Up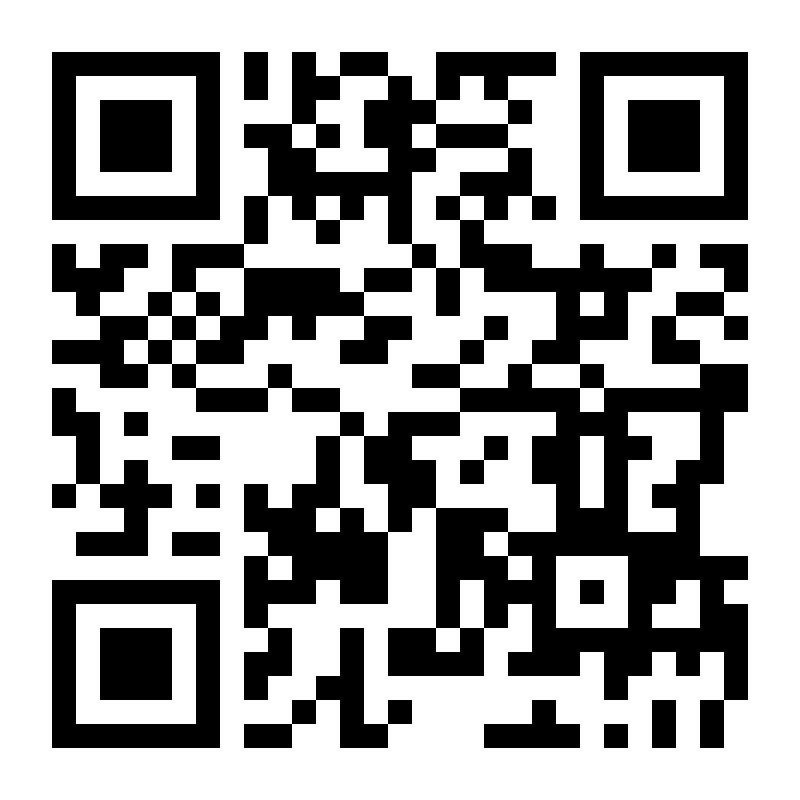 Organizer Introduction
WYEF was co-founded by ASDAN China and GUEF (Global Undergraduate Economic Forum) student society at Yale 10 years ago. Every year, outstanding students all around the world gather in Shanghai to learn and exchange opinions on economics-related topics. Throughout the years, WYEF has grown bigger and bigger and is now a well-established forum with its own unique model. More than 1000 delegates from almost 10 different countries participated last year. This year, the 2021 WYEF are having exciting economic-related committees as usual, with different varieties, ranging from ASDAN Business Simulation Championship, EEO European Economics Olympiad, LIBF Student Investor Challenge and other economic-related committees.

In addition to the diverse committee topics, we have more! Economic experts, Keynote speaker, Workshops, Waltz Ball, Social night, Talent show, etc. This summer is not only going to be about your learning experience, but also about having fun!
Message from
the Founder
On behalf of the World Youth Forum from Yale University, it is a pleasure to welcome you to this annual event. The forum is the first ever space for university and high school  students to congregate and discuss issues of global economic importance: issues that today's leaders in finance, economics, and commerce strive to find solutions for.
The World Youth Economic Forum is being co-hosted by the Global Undergraduate Economic  Forum and ASDAN from the UK. This Forum will culminate in the creation of proposals and task  forces addressed to global change makers, of which the best will be implemented.
The World Youth Economic Forum exists as an exordium in your journey towards becoming an  aspiring global leader. It is a chance for you to apply the knowledge you gain in your classrooms, the  articles that you read in The Economist and the events that unfold in front of you on the news to solving global problems in the same way that global change makers do at the World Economic Forum.  The World Youth Economic Forum looks forward to welcoming you and to initiating a new form of student interaction with business and economics.
Sincerely,


Aahan Bhojani
Founder of World Youth Economic Forum
Message from The Secretary General 2020
Dear Delegates,
Welcome to the 2021 World Youth Economic Forum! Together, ladies and gentlemen, you form the vanguard of the next generation of global economic leaders. It is incumbent upon you to solve some of the world's most intricate and exciting challenges, so let the world be your canvas, your playground, and WYEF your marketplace of ideas. I can't wait to see what you come up with this August - bring diplomacy and audacity in equal measure.
The theme of this year's conference is ​Networks: Uniting People, Resources and Ideas Toward Global Economic Revolution​. I find networks to be fascinating and topical, but what excites me most about them are the manifold contexts into which they manifest. Consider social networks. Our social interactions are both dominated and mediated by the networks that connect us with our loved ones - these range from explicitly communicative mediums like WhatsApp or WeChat (which in turn have expanded to include all kinds of new functionalities - payment, encryption, you name it) to more illustrative mediums like Instagram, Facebook and Pinterest. Consider, too, networks of politics. Ponder the sobering reality that today's economies are highly dependent on the political messages that people's connectivity allows them to spread. Now, consider networks of technology. The transmission of all data (including this message!) relies on the interaction of people, devices and public infrastructures within larger networks - both wired and wireless. Let this notion intermingle with some of the more entrepreneurial and technical ideas that you will undoubtedly have.
Consider networks of friendship. Networks and the act of 'networking' are of paramount importance to people's careers and social lives alike, and one of the best parts of WYEF is the opportunity to meet and network with peers, friends, friends, mentors and professionals, both inside and outside committees. This is an unparalleled opportunity. Finally, consider networks of synergy. WYEF is full of diverse committees, topics, approaches and viewpoints, and I think that the idea of connectivity within a larger, cohesive network gives a thesis to our discussion of so many seemingly disparate topics - it gives us an opportunity to speak about how the various topics interact with each other, and ultimately, can't exist without each other. Innovation is impossible without a well-educated populace housed in affordable homes, aided by advanced, well-funded healthcare, informed by good journalism, and behaviourally aware of how their actions reflect their intentions. The combinations are endless - think, collaborate, and apply your favourite ones toward the problems that you care the most about, both at home and abroad.
Ultimately, I hope that you are challenged, enriched, informed, and entertained by your experience at WYEF. Never stop chasing stories. Never stop making friends. And most importantly, never - not at this conference nor in life - stop learning from everyone around you.
I look forward to meeting you all. This will be an unforgettable experience - I hope you are as excited as I am. Happy preparation.
Counting down the days,
Arinjay Singhai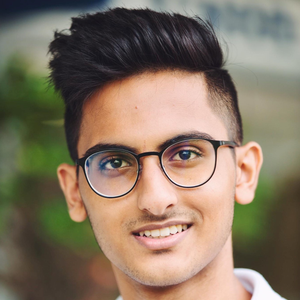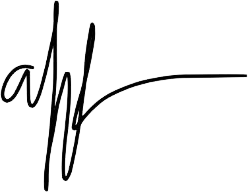 Networks: Uniting People, Resources and Ideas toward Global Economic Revolution
The Puzzle of Global Economic Transformation: Uncovering the Missing Pieces
In Tandem: Shaping the Global Imperatve
The Paradox of Modern Times
您的浏览器不支持 video 标签。

Economic Imbalances of the 21st Century
The Changing Global Context
Sustainability: The New Global Frontier
High Academic Quality
All directors come from top universities such as Yale, Harvard, Princeton, Oxford, Cambridge, etc. They will bring the world's current economic issues, information and cutting-edge academic discussions in the conference. The presidium will share their experiences on university applications and campus life with the delegates.
Creative Forum
The forum provides participants with 15 committees divided into different industries, and also designs three special committees for Business simulation and Media. Through those committees, delegates can dig to the core of international economy and be prepared to challenge global economic and business related issues.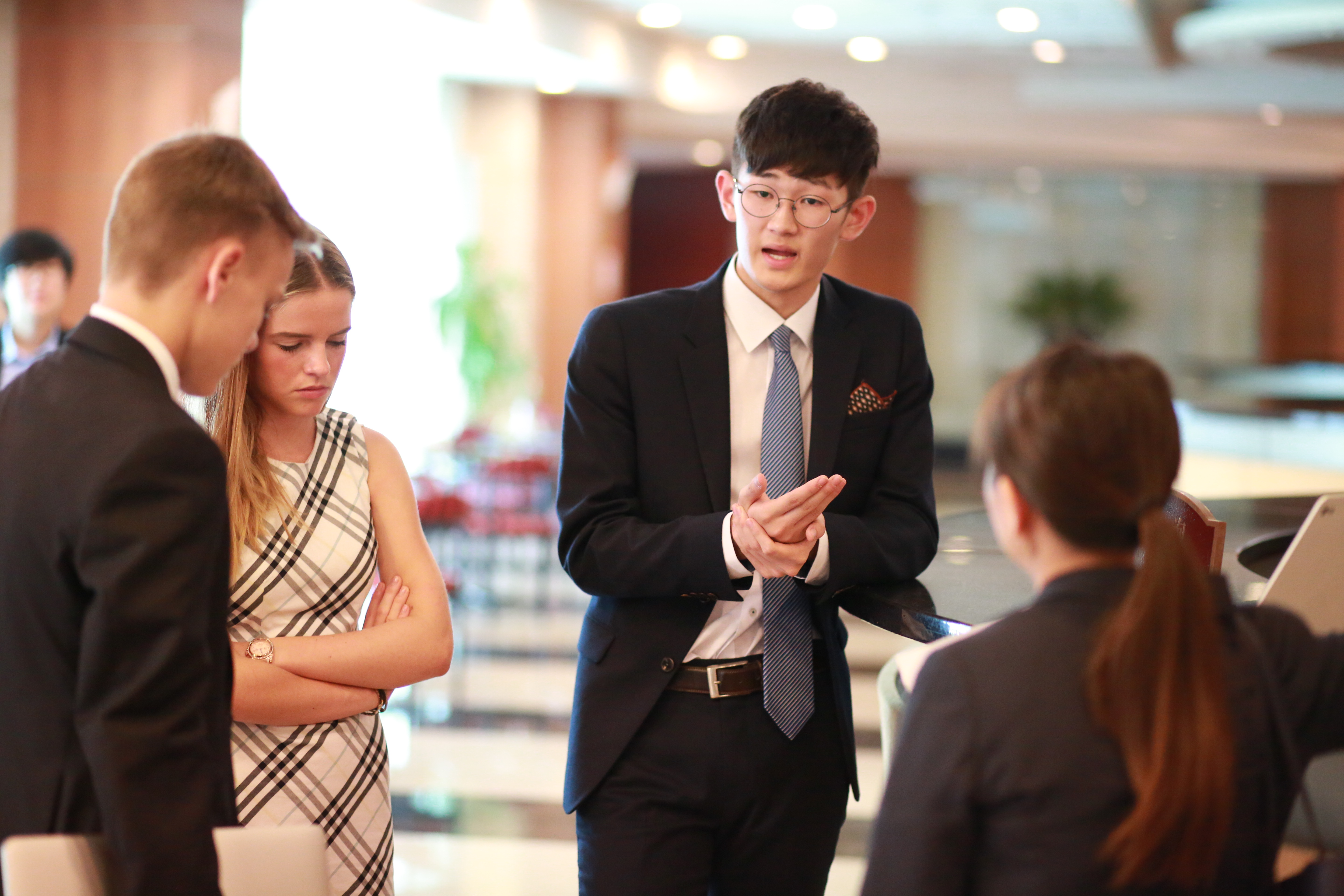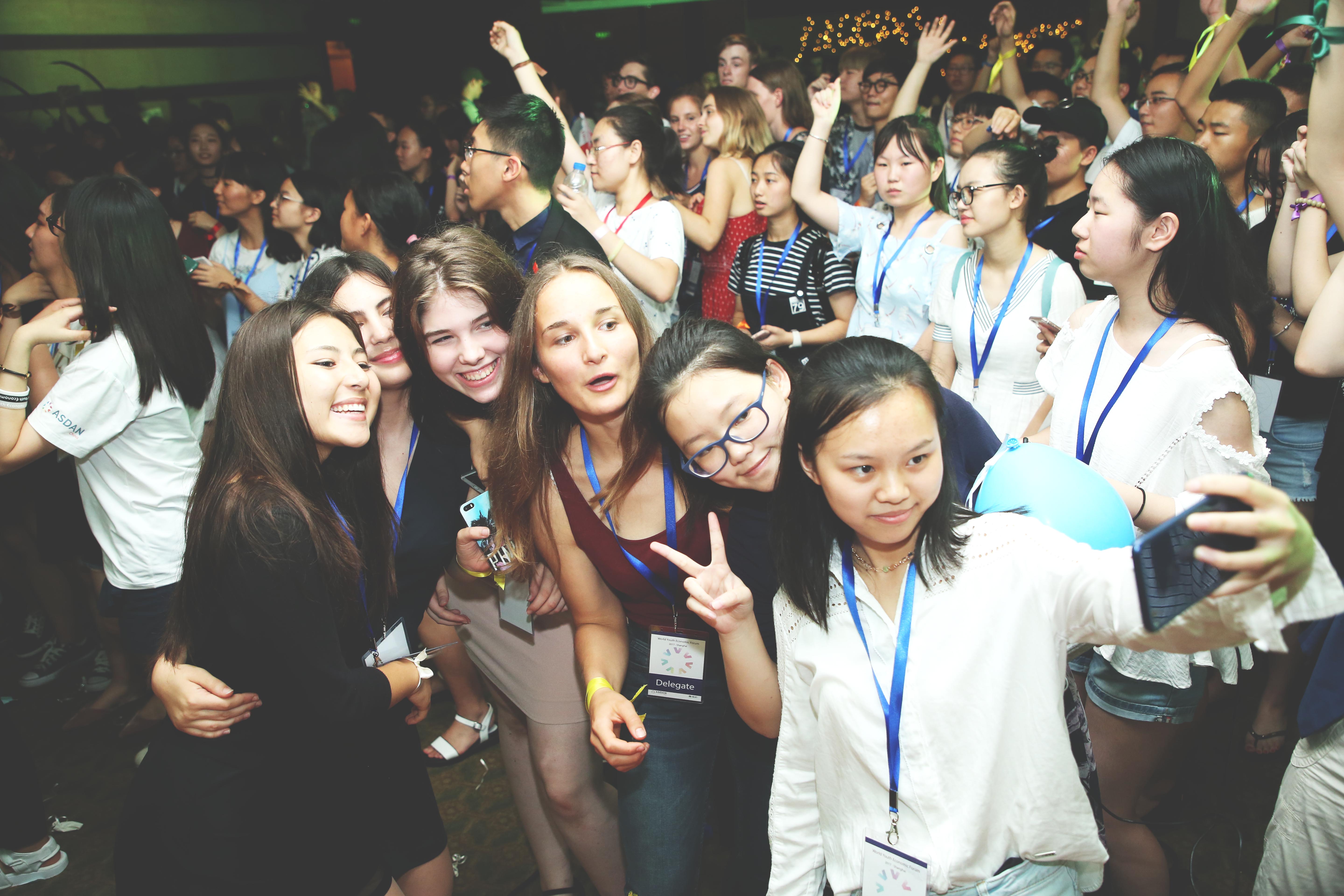 International Conference
In the past seven years, more than 4000 delegates from over 21 countries attended the WYEF. This year over 1000 delegates will be invited with an international ratio reach of 25%.
Committee Standard
Each economic committee is designed to be small in size; giving opportunity to every delegate to express his/her mind freely.
Interactive Sessions
We will also have waltz training, business manner training to help delegates grow their interpersonal skills. During social event, delegates will be given a chance to show their talent.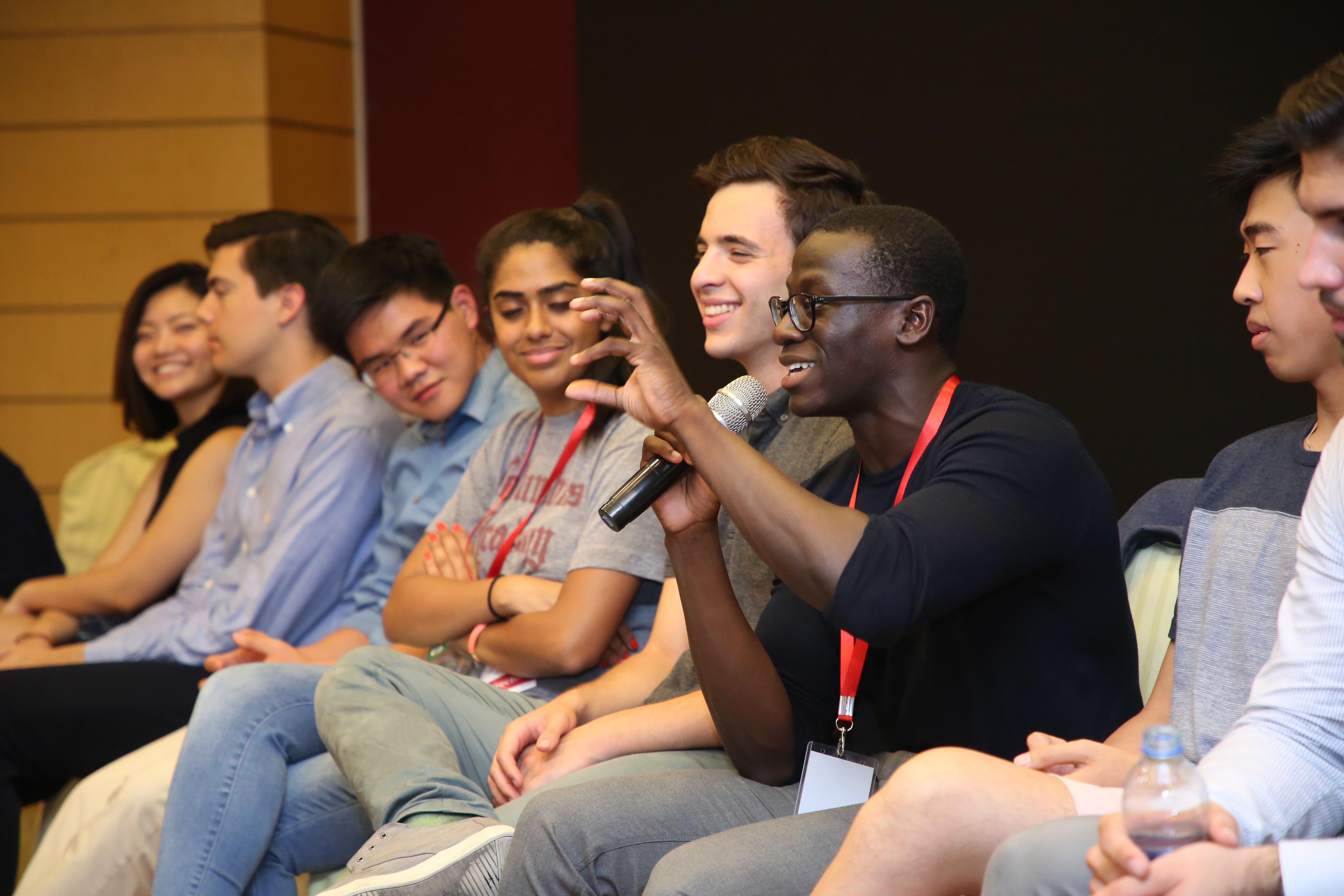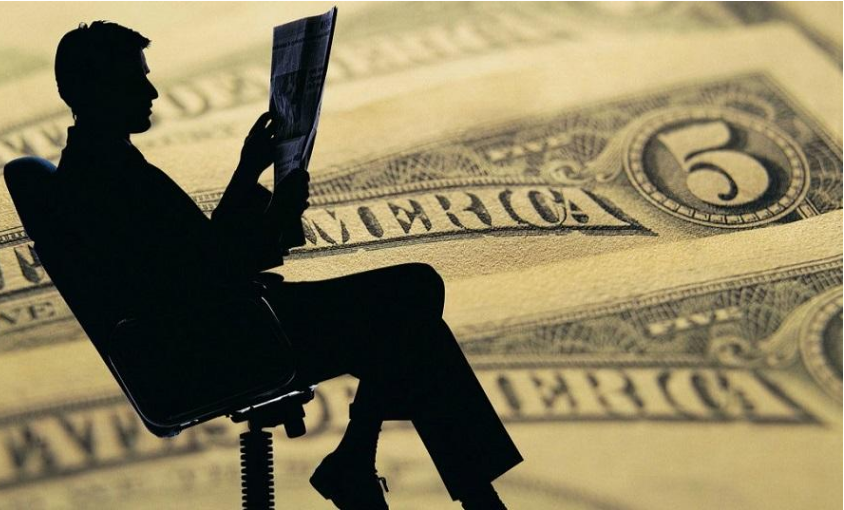 Business Topic Based Workshops
Successful entrepreneurs and economists will share their insights on business in China. Optional sessions on career planning will also be available.
Awards
Each delegate will receive a certificate of participation from ASDAN China. All delegates and teams who win any awards, will also receive "Leadership" award from ASDAN UK.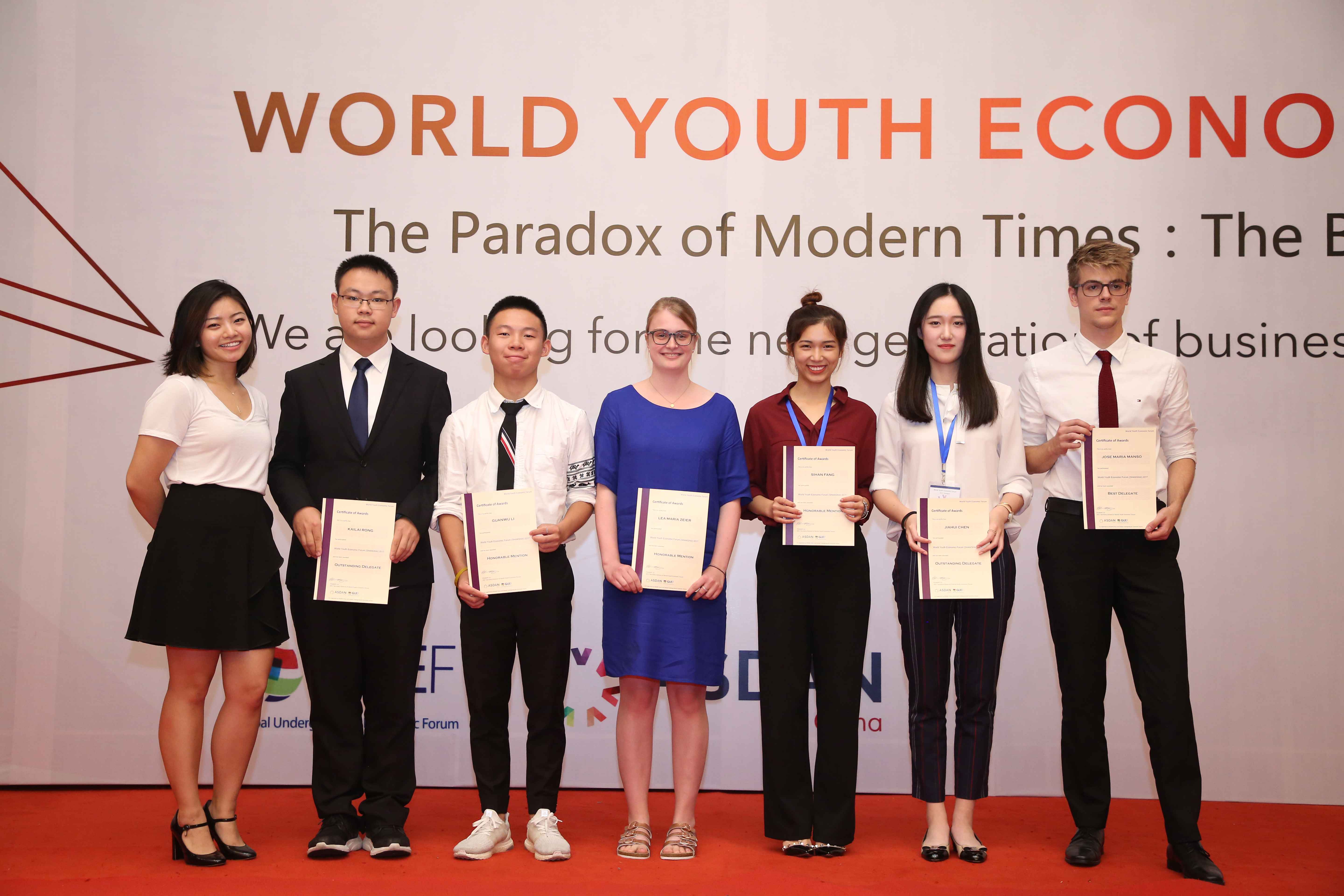 "You get to know students from all over the world! "
Gizem Tan   

WYEF 2017 Participant
Gymnasium Liestal
"All the hard work payed off when I was awarded the Best Delegate!"
Jose Manso

WYEF 2017 Participant
Kantonsschule am Bruehl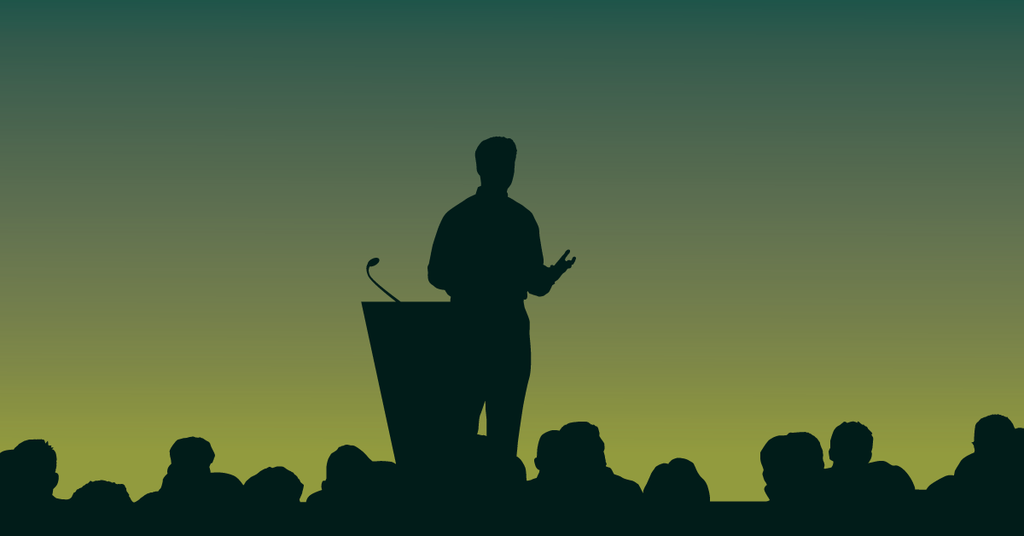 VIP Business Keynote Speaker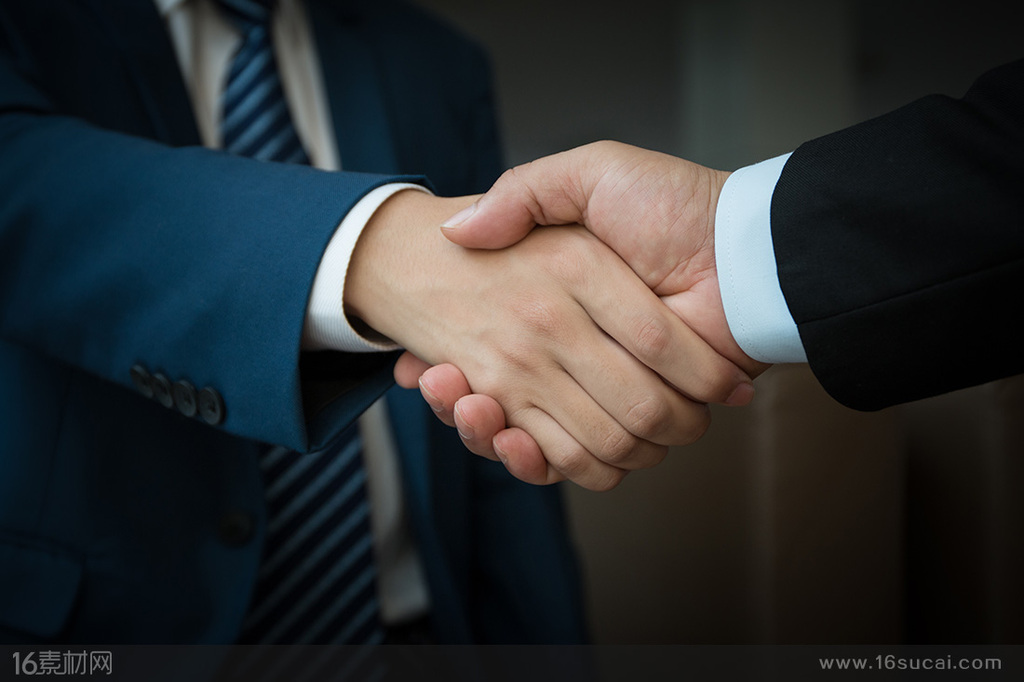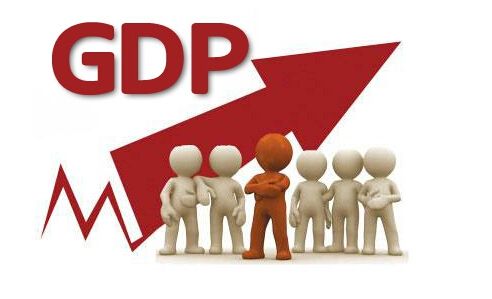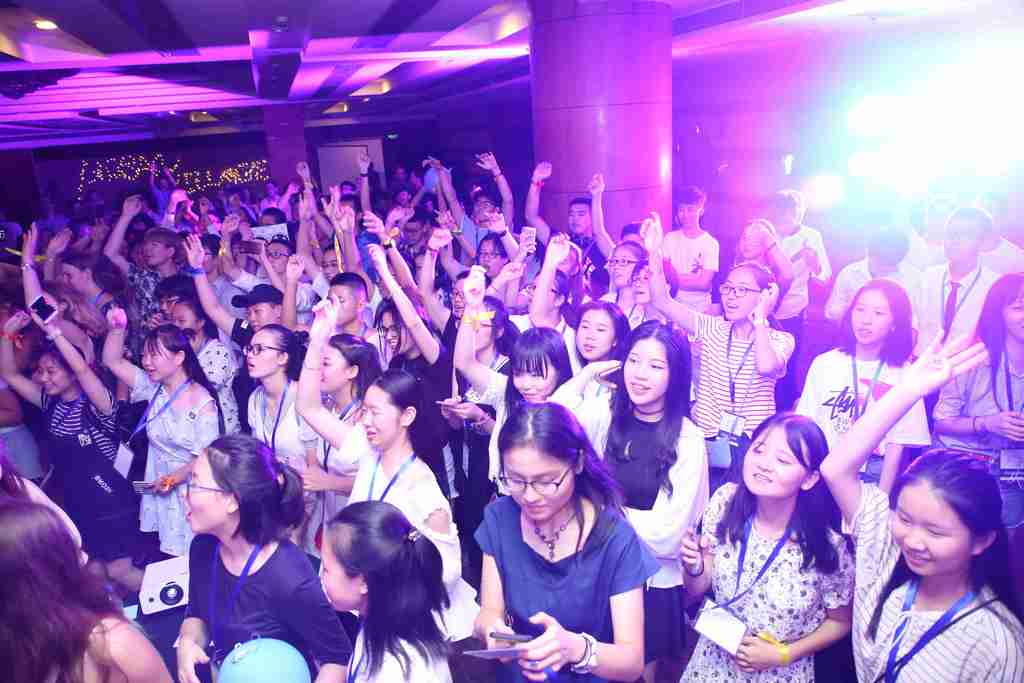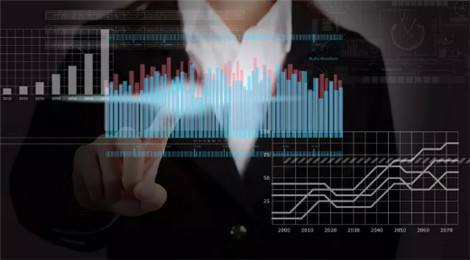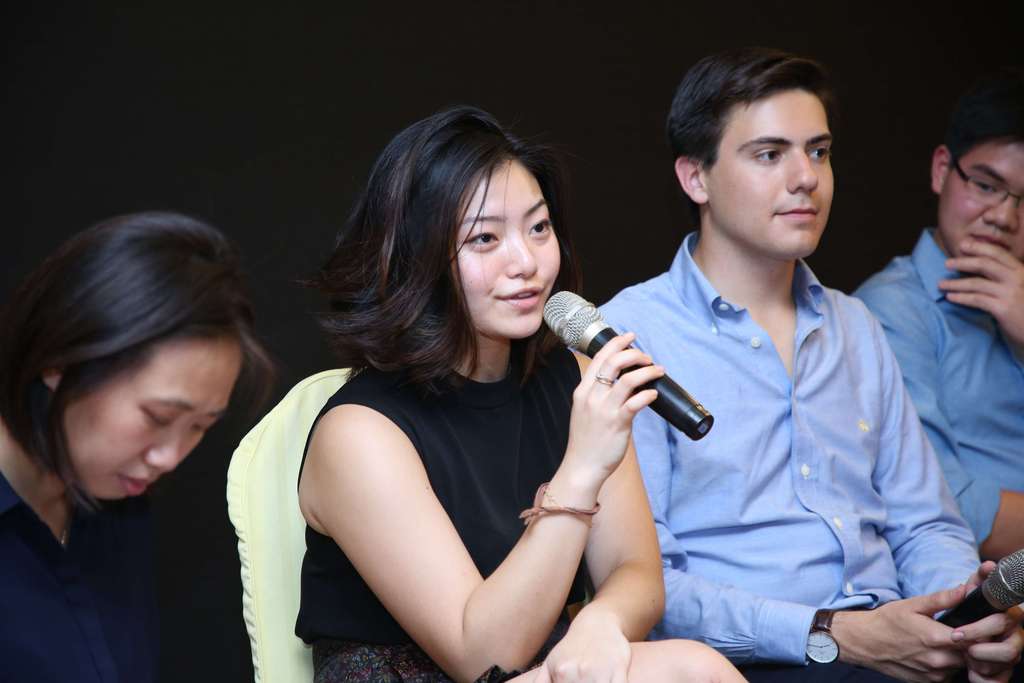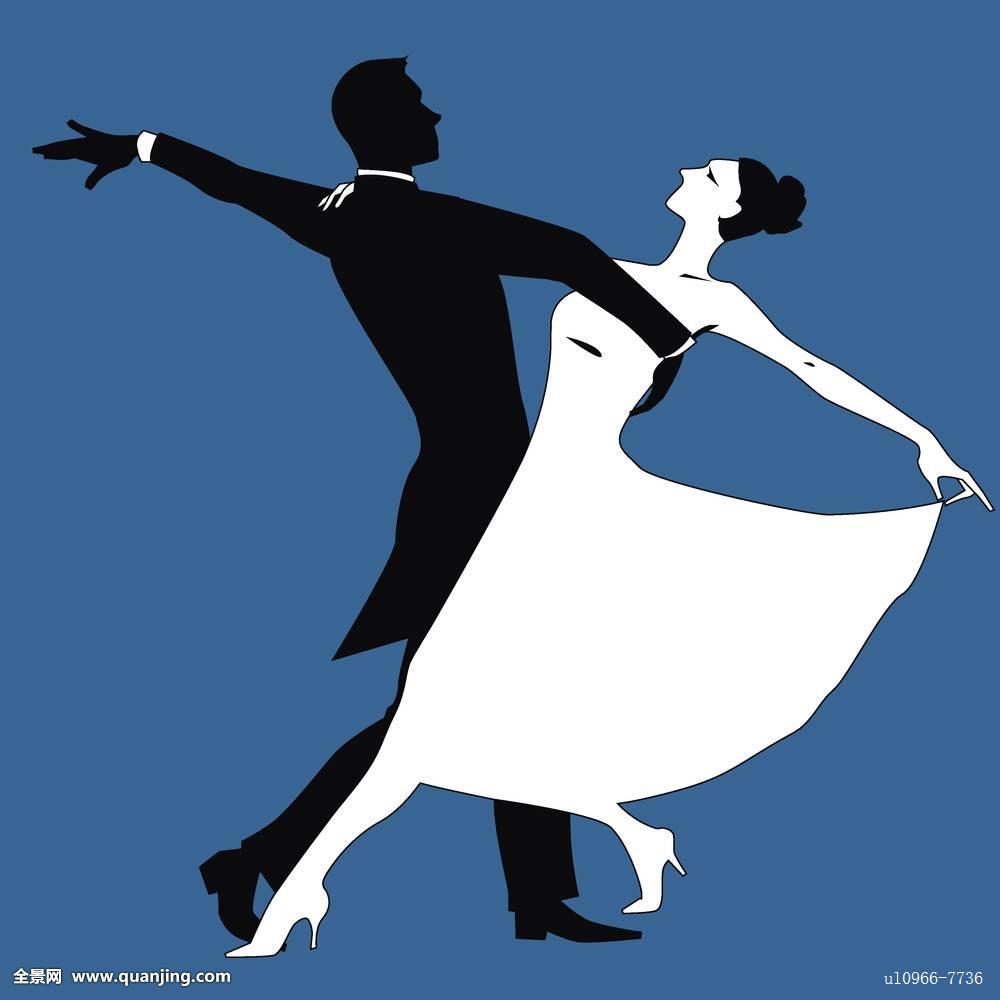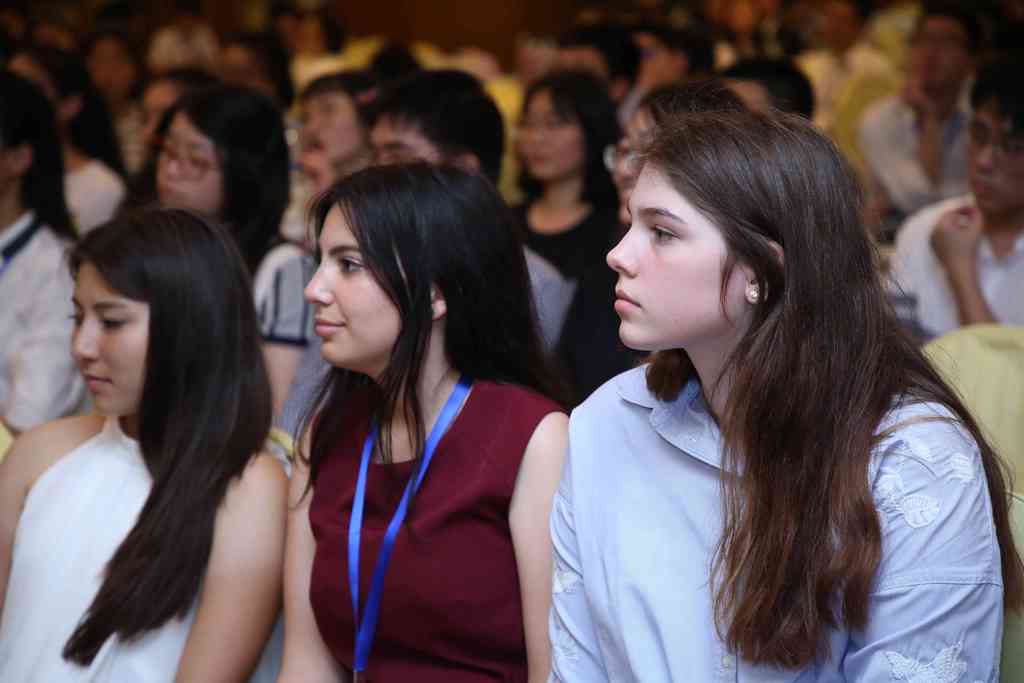 ASDAN Business Simulation Points(Individual Points Rules)
 
Gold
Silver
Bronze
Single Awards
Participants
Online
3
2
1
0.5
Regionals
4
3
2
1
0.5
All-Star
8
6
4
2
1
WYEF
12
9
6
3
ASDAN Business Simulation-WYEF
ASDAN Business Simulation Finals
Gold
Silver
Bronze
Innovation Architect Award
Outstanding Engagement Award
Top Trading Teams
LIBF National Round
LIBF
Gold
Silver
Bronze
Critical Communication Award
Quiz Bowl Winner
Hedge Fund Award
Intelligence Excellence Award
EEO National Round
EEO
Gold
Silver
Bronze
Spotlight Award
Quiz Bowl Winner
Critical Communication Award
Economics Committee
Economics Committee
Best Delegate(1 for each committee)
Best Position Paper(1 for each committee)
Honour delegate(1-3 for each committee)
Outstanding Delegate(1-3 for each committee)
Note: The number of winners depending on the size of the Committee
ASDAN Special Scholarship
1000
RMB/Student
Special Award
Note: ASDAN Special Scholarships are for the winner's participation in the BACKGROUND Promotion Artifacts - EPQ Program (ASDAN Research Learning Certification) only and cannot be overlaid. The program was officially recommended for priority admission by G5 universities such as Oxford and Cambridge, as well as a commitment to reduce the number of admissions from some of the world's top universities, and ASDAN is one of six exam boards formally authorized by the UK Qualifications and Examinations Board (Ofqual) to issue EPQ certificates.http://www.seedasdan.org/epq/。
ASDAN专项奖学金
备注:ASDAN专项奖学金仅限用于获奖选手参加"背景提升神器"——EPQ项目(ASDAN研究性学习认证),不可叠加使用。该项目获牛津、剑桥等G5大学官方推荐优先录取以及部分世界名校降分录取承诺,ASDAN是英国资格认证与考试管理委员会(Ofqual)正式授权可以颁发EPQ证书的六大考试局之一,进一步详情请参阅:http://www.seedasdan.org/epq/。
Each delegate will earn a certificate of participation jointly issued by the Yale Council on global economics and the UK accreditation centre for the development of qualify education.
Winners will be awarded a "young economic leaders" certificate qualified by the educational department of the UK.
Three Guest Committees, Business Simulation Final Championship, Business Simulation Open Tournament and LIBF Student Investor Challenge National Round, set with special awards.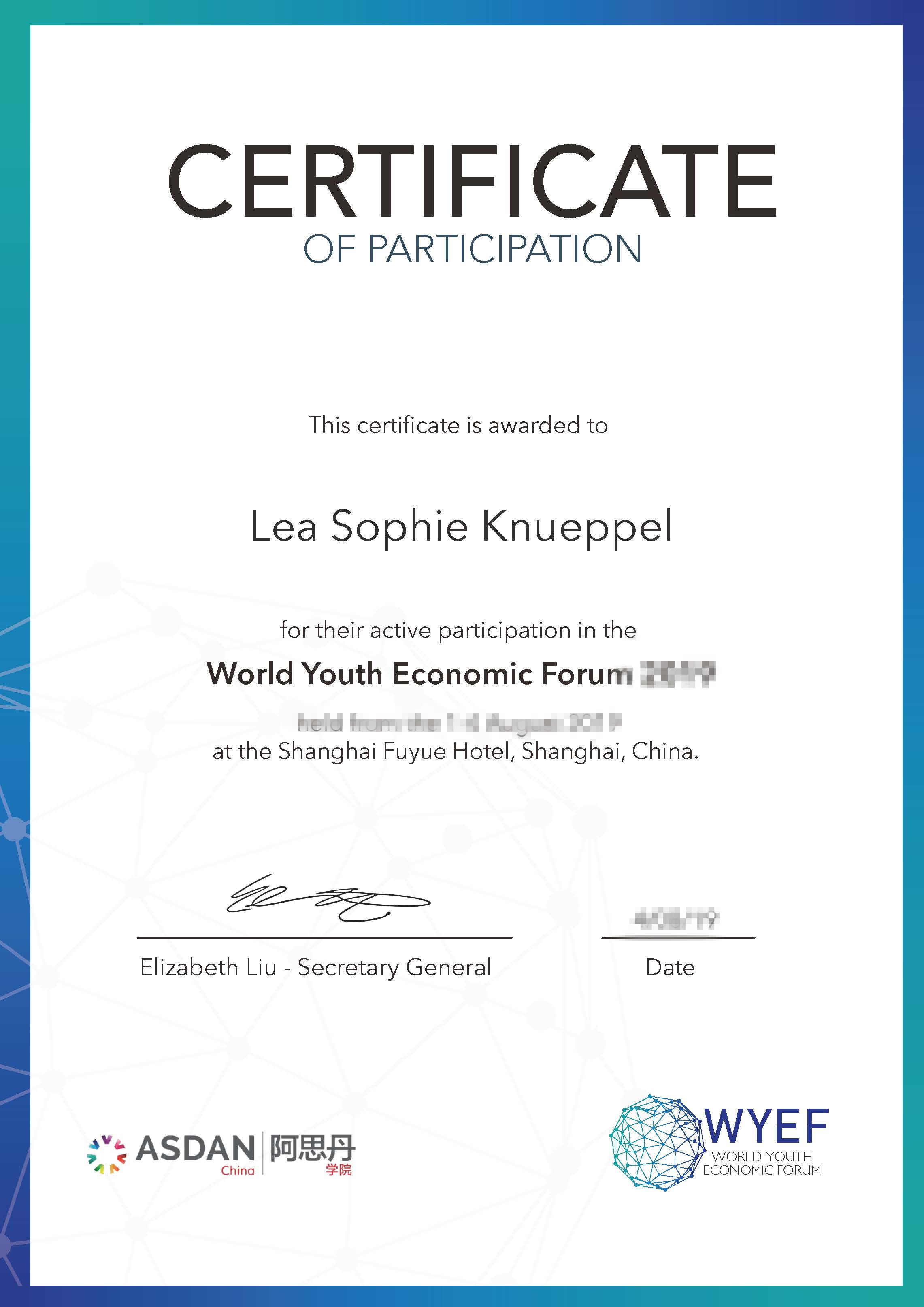 WYEF-Certificate of Participation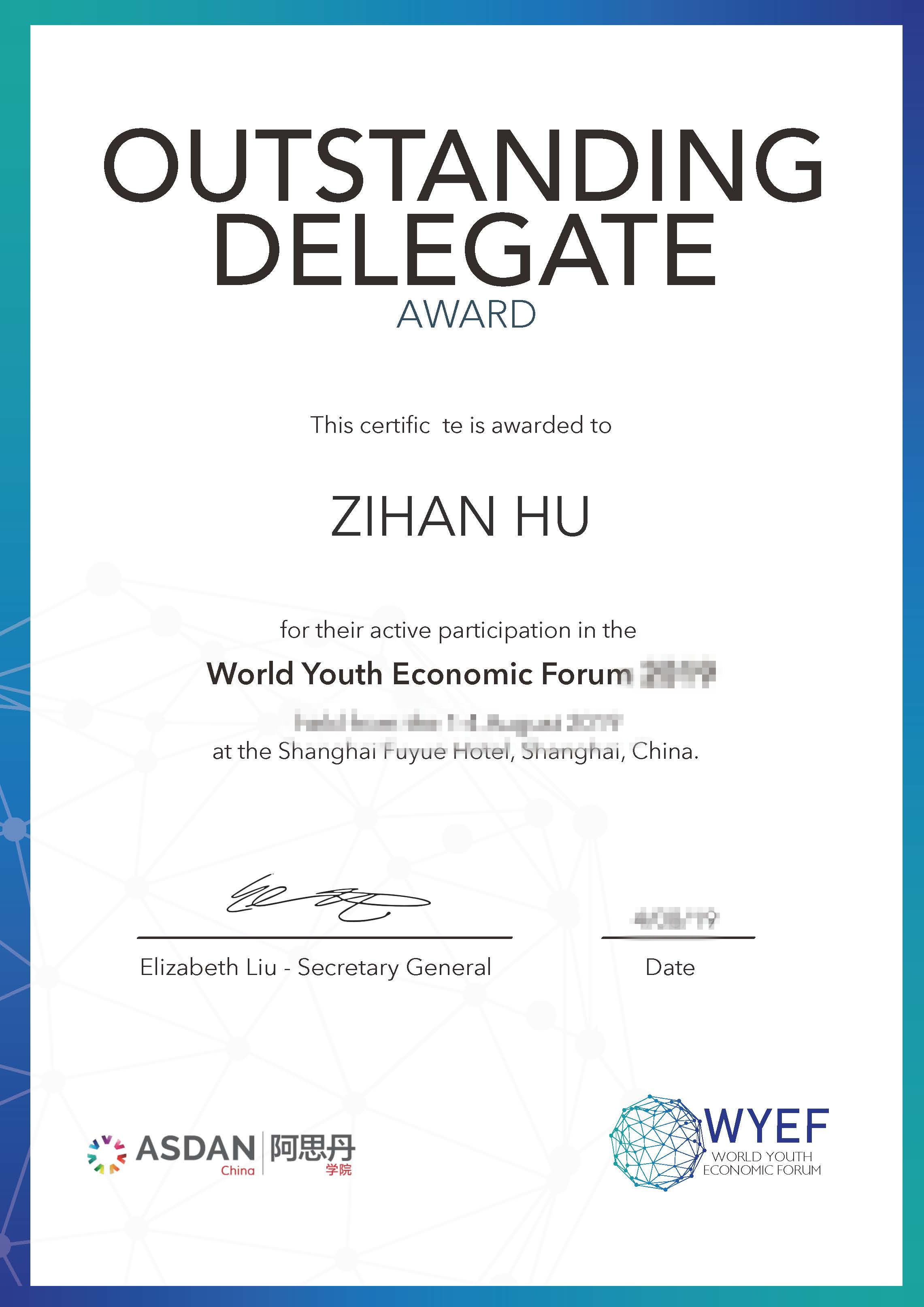 WYEF-Outstanding Delegates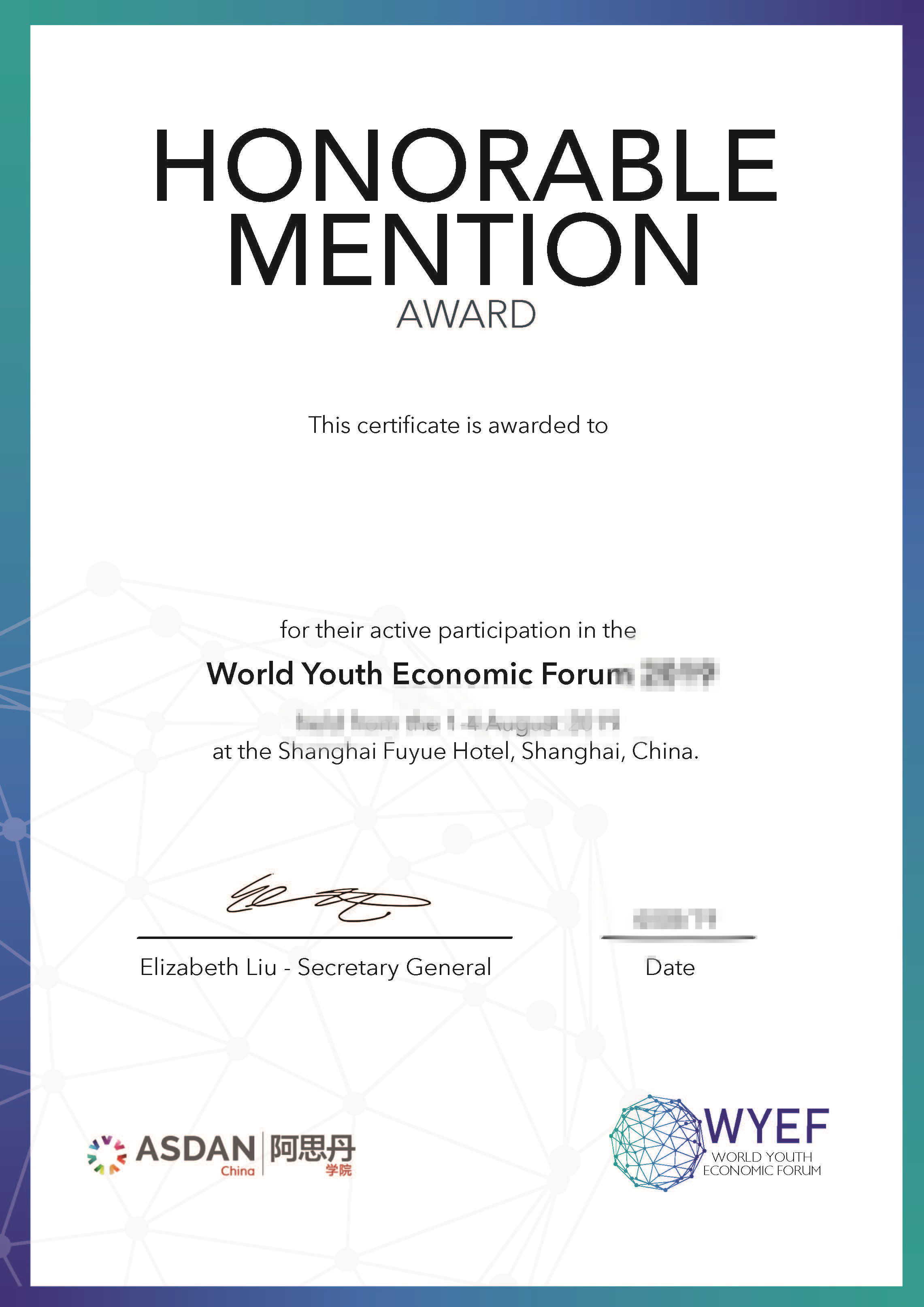 WYEF-Honorable Mention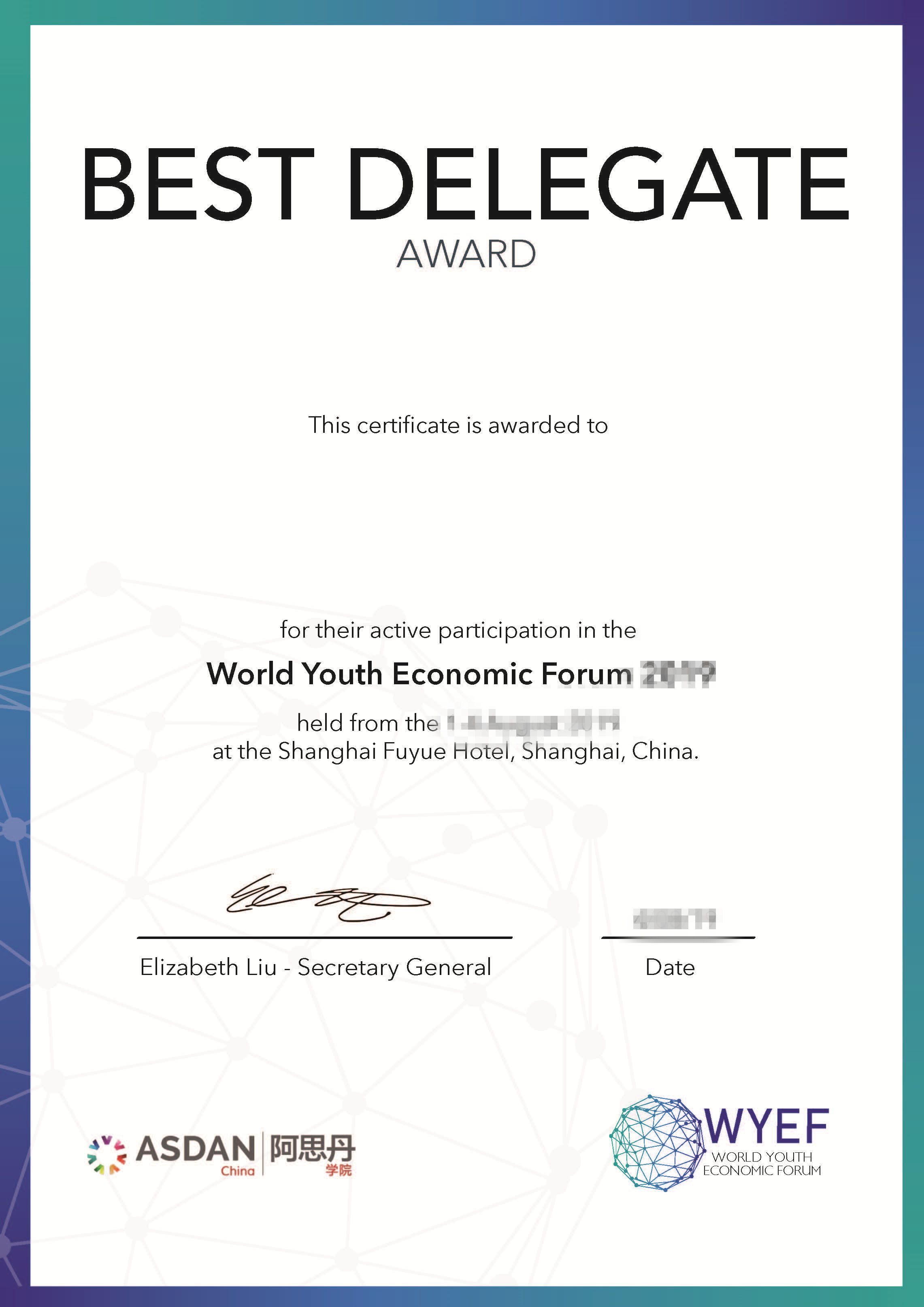 WYEF-Best Delegate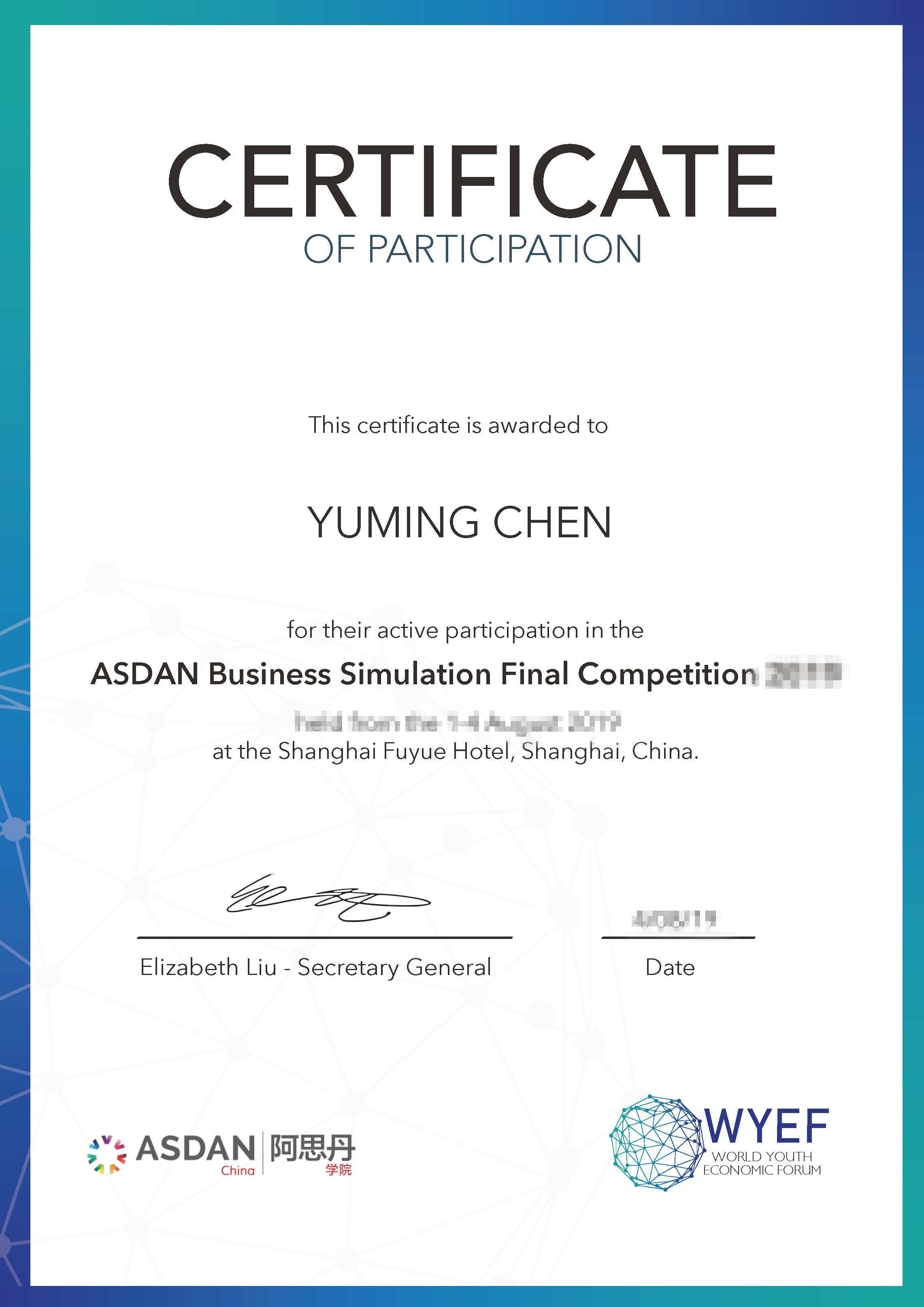 WYEF-Participation of Business Simulation Final Championship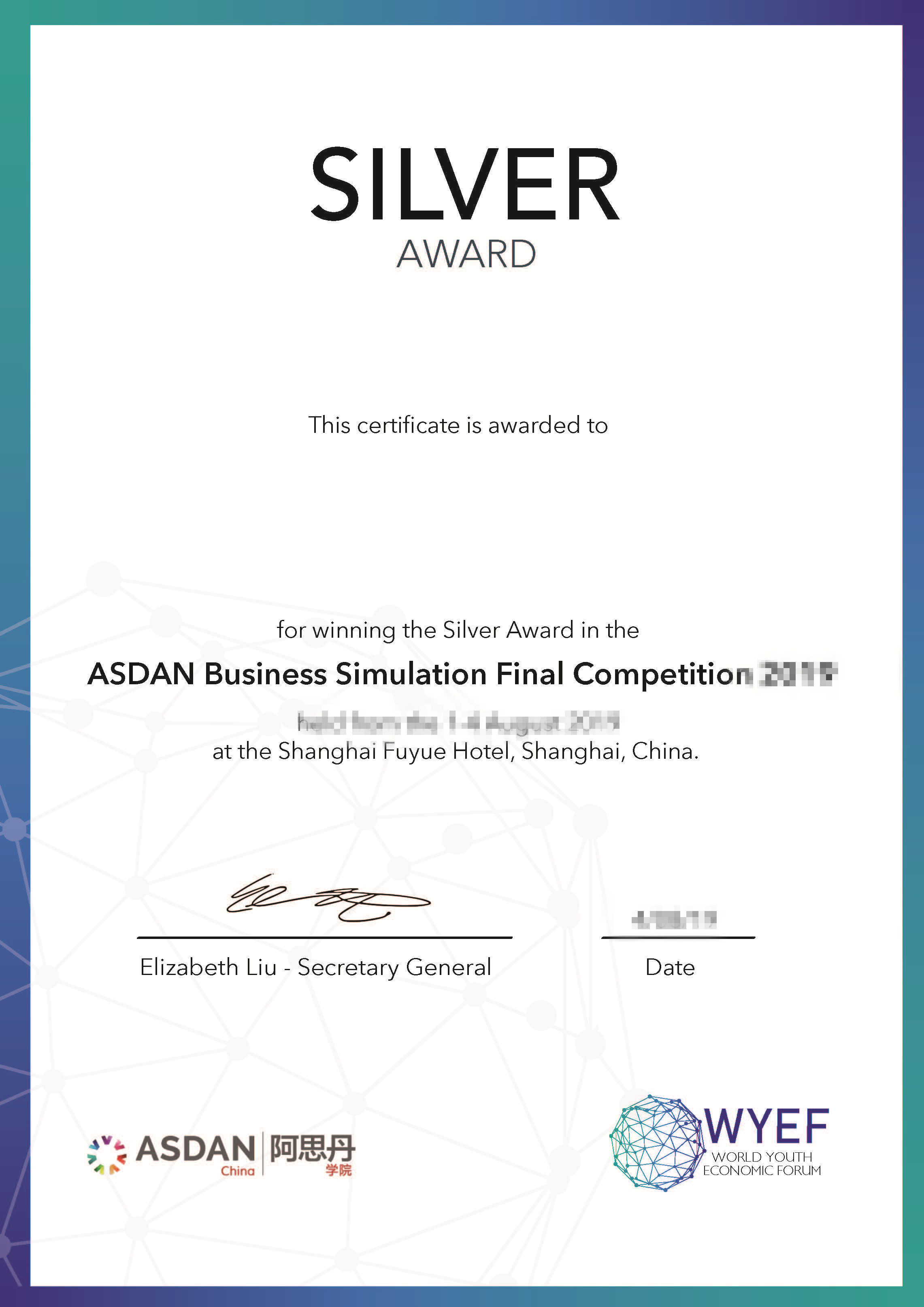 WYEF-Silver Award of Business Simulation Final Championship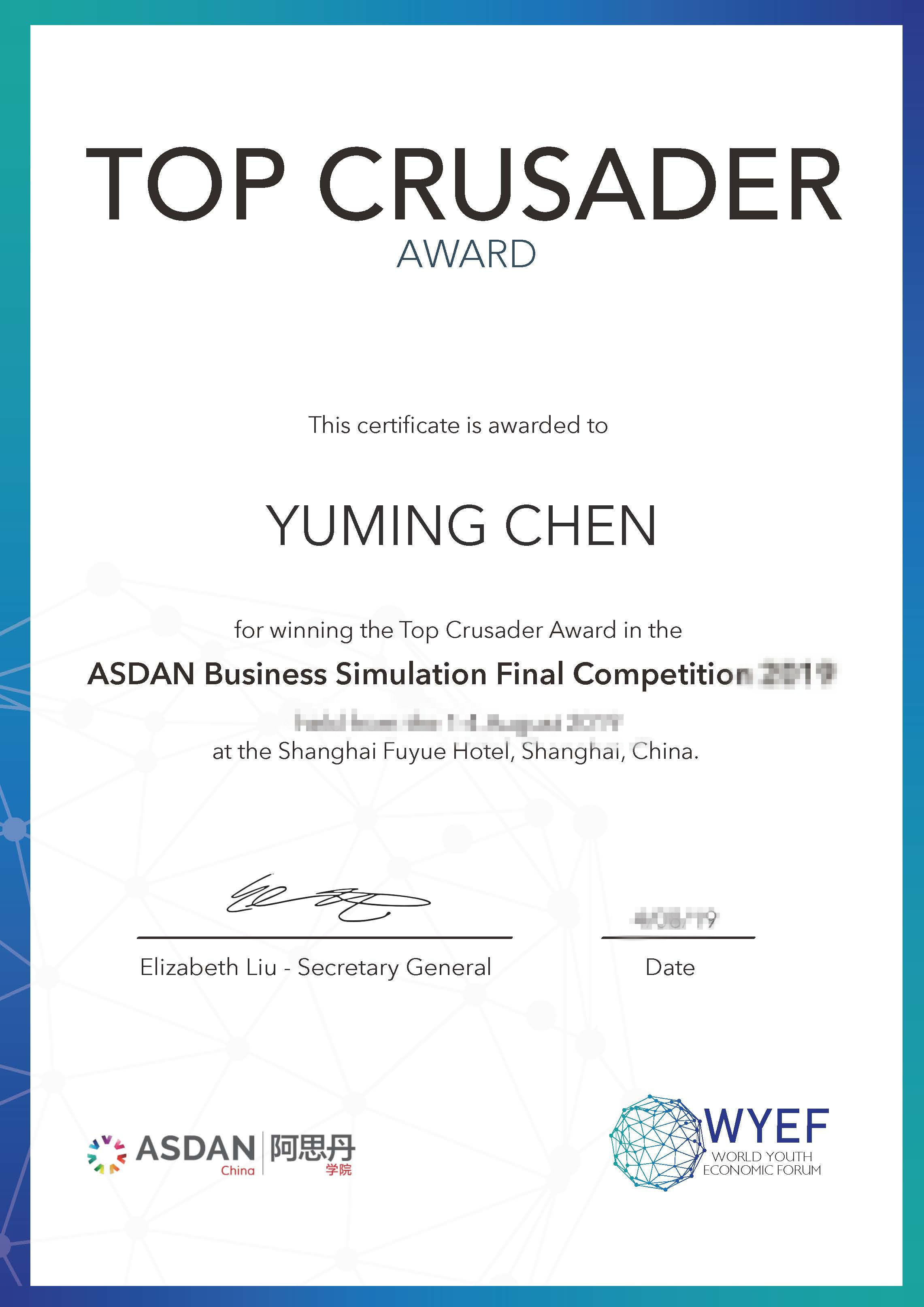 WYEF-Top Crusader of Business Simulation Final Championship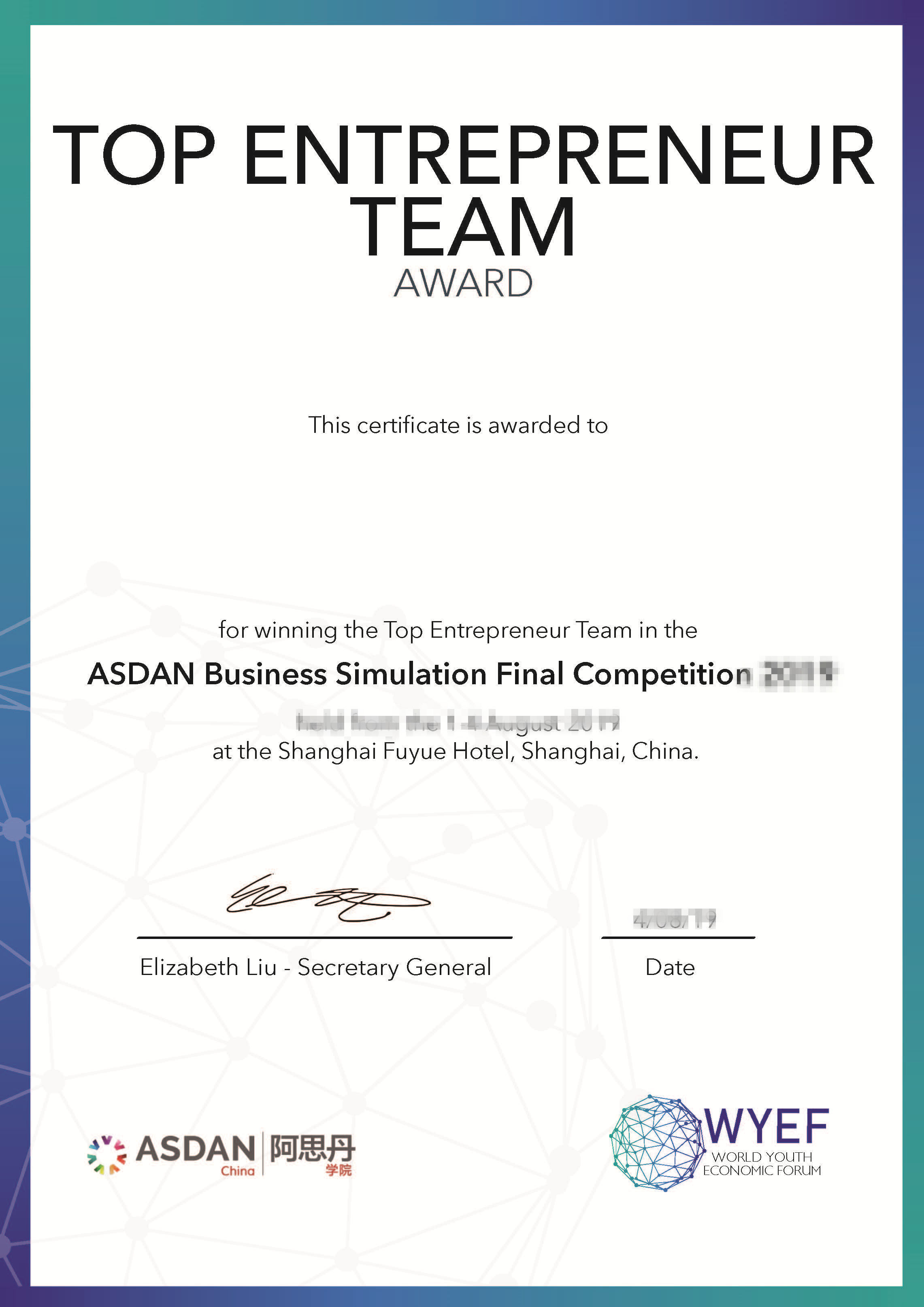 WYEF-Top Entrepreneur Team of Business Simulation Final Championship
2021 Committees
ESG: Innovating Towards Sustainable Economic Growth
Official Conference Language: English
★ Represents for English level
1. ASDAN Business Simulation Final Championship ★★★
ASDAN simulation business competition is based on the professional simulation business war IT system. IT fully simulates the real environment and decision-making process of the market and company operation, including operation, trading, road show and simulation of the stock market. The company that wins the most profits becomes the champion. From September 2020 to July 2021, the winners, runners-up and runners-up of online or offline business competitions will be invited to participate in the national finals to compete with other excellent domestic teams!
Awards:
National Gold/Silver/Bronze Award, the best creative team, the strongest financing team, the strongest trading team and the top trading team;
Qualification of YES Program, angel investment and entrepreneurship project in silicon valley
Scholarship scheme: RMB 5,000 per person; Runner-up: 3000 yuan per person; Second runner-up: 2,000 yuan per person
* the ASDAN scholarship will not be paid in cash, not be returned, exchanged or casked. It will only be used for participating in the ASDAN international project (overseas route).
2. EEO European Economics Olympiad ★★★
The European Economics Olympiad (EEO) was established in 2016 by the Institute of Economic Education (INEV) – a non-profit organization in Czech Republic. Throughout the years, it has become the biggest economics and finance competition in Czech Republic and Slovakia and expanded to other European countries with over 20,000 students and more than 550 schools taking part each year. The EEO aims to fill the gap in teaching economics and finance at high schools, and strengthen the skills of adolescents in logical thinking, problem-solving and critical thinking, spark their interest and support them on their career path.
Notes:

Largest Economics and Finance Contest for High School Students;
20,000+ participating students in EU;
Entry to Global Round(National Champion Team)n;
3. ASDAN LIBF Student Investor Challenge National Round★★★★
Student Investor Challenge is the most important financial competition of LIBF, with 400,000 participants in 2,500 schools worldwide.
It combines financial certification and financial contest accredited by the Office of Qualifications and Examinations Regulation (Ofqual), to focus on lifelong learning; equipping individuals with the knowledge, skills and qualifications to achieve what they want throughout their career and life.
Advancement:
Preliminary Round & National Round
4. Economic Committees 2020 ★★(2021 Committees will be released soon)
(1) Economics of Education:Is our educational system "the great social equalizer"? ★★★ Education is the wealth of a nation, quality education of a country is proven to be one of the most powerful vehicles for sustainable growth. Education as a personal investment, understanding the private return to education is important. The committee will also introduce students to the basic methodologies of social science research, including reading and interpreting empirical literature, performing standard regression analysis, and presenting research results in a group.
---
(2) Healthcare Economics ★★★ The period before COVID-19 and the new normal that will emerge in the post-viral era: the "next normal." In this unprecedented new reality, we will witness a dramatic restructuring of the economic and social order in which business and society have traditionally operated. In almost all countries, crisis-response efforts are in full motion, while some seek to accelerate to meet demand in critical areas spanning food, household supplies, and paper goods. The committee will also introduce: What will it take to navigate this crisis? What we can do to reconstruct the public health system in preparation for the next pandemic?
---
(3)International Politics and Grand State Strategy: What is power? ★★★ The 21st century marks the era of globalization and disintegration. In this committee, we will explore the core of international relations, foreign policy enactment, and ruminate on the reasoning behind drafting interstate policy responses that correspond to both interstate interest and domestic political needs. We will then conduct case analysis to apply the concepts of grand strategy and balance of power into explaining historical dynamics, from WWI, WWII, the Cold War, to US-China tension nowadays.> In this Committe, students are expected to apply what they have learned about the logic of state grand strategy into writing and public speaking.
---
(4) Behavioral Economics and Social Network:How social network influences the traditional behavioral economics? ★★★ As world and economy becomes more complex and nuanced, we must understand the crux of human behaviour that dictates our choices and actions. and social network plays a paramount role in explaining and influencing global economics. This committee will first explore the basics theory of behavioural economics, then look at how network structure influences economic activity, discussing a few examples of the empirical and theoretical literature. There will be internal debate, case studies, real-life examples given throughout the conference to give you the opportunity to apply what you learnt in class.
---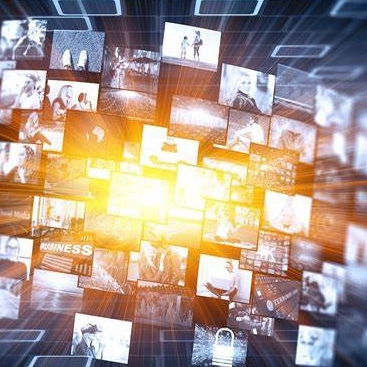 (5) Media and Journalism: Ethics and the practice of journalism ★★★ The expansion of self-media as a result of technological changes. These changes not only boosted the number of people who started to be involved in some forms of media, but also challenged the traditional distinction between the readers, who receive the information, and the media, who provides the information - intersections between the roles started to occur. We thus ask that under such conditions, whether can we still, if at all, establish a universal set of principles that all those who are involved in journalism and media should abide by, including those in the social media and the self-media?
5. ASDAN Business Simulation Open Tournament ★
ASDAN simulation business competition is based on the professional simulation business war IT system. IT fully simulates the real environment and decision-making process of the market and company operation, including operation, trading, road show and simulation of the stock market. The company that wins the most profits becomes the champion.
An Open Tournament that is available to anyone who has an entrepreneur dream. Interested candidates are welcome to register for the competition.
• Team: 6-8 people/team, leaded by a team leader (CEO)
• Team and individual registration are welcomed. Random grouping will be done by the organizing committee for individual registration.
• Agenda and award setting will be the same as the Championship Tournament but different in academic difculty.
• Gold/Silver and Bronze winner of the open tournament will get the chance to participate the YES
program selection in China *no scholarship provided
Awards:
National Gold/Silver/Bronze Award, the best creative team, the strongest financing team, the strongest trading team and the top trading team;
Qualification of YES Program, angel investment and entrepreneurship project in silicon valley
1. ASDAN Business Simulation (Final Competition) ★★★
This competition is reserved for gold, silver and bronze winners of In -school and Regional competition from September 2019 to July 2020 After participating in your school and regional competitions, you are invited to be part of the Finals Tournament, where you will compete with all the best performing companies across China. The winners are the company which earns the most over the year!
lianjei
2. Economics of Warfare ★★★★
As people living together on one planet, we must understand the very fragile relationship between one another. Threatening the peace of our daily lives is one of humanity's great blights: warfare. In the Economics of Warfare committee, we will learn about the economic principles that can be used to explain human behavior in times of war. By understanding this theory, we will be able to better explain real-world examples of warfare's past and present. Throughout the conference, we will make it our goal to use this information to better understand and explain the critical future of warfare.
3. Financial Crises ★★★★
The Understanding and Combating Financial Crisis committee will focus on understanding several case studies of financial crises including the crisis in Japan in the 1980s, the Great Financial Crisis, and the Eurozone crisis and applying those lessons to understand how effective monetary and macroeconomic policy can prevent financial crises. The committee will use lectures, crisis simulations, and policy writing workshops to help students learn about and apply their skills in policy.
4. Journalism and Media ★★★
The world of journalism has changed drastically within the last several decades. With the advent of television, the Internet, and social media, the lens through which all of us view the world has become increasingly reliant upon modern tools and ideas. Journalism has been forced to keep up, and during the conference, we will seek answers to the pressing questions that face the field today. In a world of free information, how does journalism stand its ground as a source of truth? How can journalism filter cultural and societal biases in order to facilitate a more cohesive global community? We will take a hands-on approach to uncover answers to these questions while providing real-time coverage of the conference itself.
5. Machine Learning and Automation ★★★★★
Every year more consumer products, machines across supply chains, and even previously inanimate objects gain internet connectivity. This gives them an ability and intelligence to generate massive silos of data. In the nearest term, sensors in highways that measure traffic volume are reducing commute times. In the longer term, intelligent, self-driving buses may ferry us to and from work. This committee will explore the ways in which corporations and the global economy at large are investing in the research and development of smarter computing systems that will change the ways our generation and those thereafter will work, consume, and live.
6. Economic Development and Policy (Cancelled) ★★★★
Background: An analytical approach to understand how some countries develop faster economically, socially, and geographically. Specific focus on institutions (banks, governments), economic models and structures (capitalist), and geopolitical factors (current international affairs and macro trends). Goal: To create thoughtful policy initiatives by the end of the session that are well researched and debated which can then be implemented by a variety of emerging markets to lift people out of poverty and get access to luxuries like education. Throughout the session, I would like to introduce and engage the students by allowing them to interact; allowing for the culmination of unique thoughts and qualities.
7. Economics of Drug and Disease ★★★★
With the rapid advancement of science and technology, the world is constantly developing new methods of treating disease. However, according to a study by the Tufts Center for the Study of Drug Development, the cost to bring a new drug to market is roughly $2.7 billion. In recent years, this has led to increased drug prices for treatable diseases, and increased drug prices have led to health and economic effects. Drug pricing is a primary example of how health and economics are inextricably tied. What makes drug development so expensive? Are there ways for drugs be offered at affordable prices while also stimulating economic growth? It is ethical for companies to raise prices for speciality drugs? While considering these questions, this committee will explore the rise of noncommunicable diseases and the drugs created to treatment them. Delegates will be challenged to look at the issues from multiple perspectives and be encouraged to brainstorm real-world solutions.
8. Globalization and Poverty ★★★
This seminar will teach students basic economic concepts which they can then use as tools to understand how globalisation is affecting poverty worldwide. Students will be asked to think critically about issues from the perspectives of efficiency and equity. Is a global economy more effective in getting resources to people who need them the most? When prices are driven down by globalisation, is this beneficial for those living in poverty? Who might be hurt by globalisation, and what policies must be put in place to ensure effectiveness and equity for all stakeholders?
9. Entrepreneurship and Funding ★★★★
Every successful business traces its origins to a marriage of creative vision and monetary support. Our committee will seek to institutionalize the entrepreneurial journey - join us as we go beyond the theoretical, synthesizing economic policy-making with hands-on innovation. Foundationally, we will deconstruct and distinguish between the varied sources of funding available to entrepreneurs, covering everything from public special revenue funds to private angel investment. Building on this, the first stage of our committee will see us debating policies to democratize access to these sources, with the aim of establishing new frameworks for funding investment, growth, and universal progress - from ideation all the way through to product delivery. Then, we will put our own entrepreneurial thinking to the test - the second stage of our committee will be a dynamic startup simulation. Our committee is our incubator - small groups will collaborate to conceptualize, fund and deliver the next hot product using the very frameworks we institute in our first stage of work.
10. Blockchain and the Digital Economy ★★
Blockchain technology is potentially one of the most important technologies that developed over the last decade. In 2008, Satoshi Nakamoto created a "cryptocurrency" called Bitcoin, and showed that there could be an object that used game theory, computer networks, and cryptography to record transactions on a decentralized ledger without the use of an intermediary. Since then, blockchain technology has been adopted in numerous ways to solve more problems than what Bitcoin could alone, such as decentralized computing and smart contracting. This committee will examine both the underlying structure of how some of these blockchain technologies work, as well as the economic implications they might have on society at large.
11. Behavioral Economics ★★★
As human consumption continues to increase, behavioral economics is becoming an increasingly relevant field of study. This committee will first explore the basics of behavioral economics regarding rational choice and social norms. We will then take a look at how behavioral economics can be used by both policy makers and private companies. Finally, the committee will outline case studies for mini-debates regarding the the effectiveness of behavioral economics.
12. Genetic Engineering ★★★
Personalized medicine is a rapidly growing sector within medical research and care. Once the stuff of science fiction novels and movies, technologies like genome editing are now a reality. However, such technologies do not come without their controversies. In our committee, we will hope to understand first, the history and background behind the biological mechanisms that technologies like the CRISPR/Cas9 system utilize. Then, the bulk of the sessions will be focused on debating and understanding the utility, ethics, need, and societal implications of what legalizing these technologies would look like, or the complete opposite – if these technologies were banned for human application. These debates would also be considered with an economic perspective; that is, bringing in the costs related to labor, training, development, and education awareness associated with attempting to widely disseminate such a technology to the world.
13. Economics of Education ★★★
Education is foundational to economic development. By investing in human capital, countries reap the benefits resulting from increased incomes, creative ideas, and overall happier people. However, while education is consistently a top priority across nations, many differ as to the extent and manner by which education should be financed and utilized. Which subjects should be emphasized in school? How does one measure education production? How do positive and negative externalities factor into decision making? In our committee, we will provide an economic framework by which to interpret policies and programs. Then, we will look more specifically at case studies from around the world with regards to education advancement. We will conclude our sessions by presenting our own conclusions and recommendations for education reform.
14. The Housing Market ★★★
11 years after the financial crisis of 2008, the world is still recovering from the seismic shocks induced by the collapse of the US housing market. During our committee sessions, we will begin by analyzing the details of how such a systemic problem came to exist in the United States, the factors that contributed to perpetuating the US property bubble, and the events that sparked the market to finally crash. Then, our committee will move on to explore broader questions that pertain to other global economies. Have there been other bubbles like this before? How can countries learn from financial crises and take the necessary steps to prevent systemic market crashes? These are some of the crucial questions that economic leaders around the world continue to ask, and our committee will work together to arrive at thoughtful answers to these intricate problems.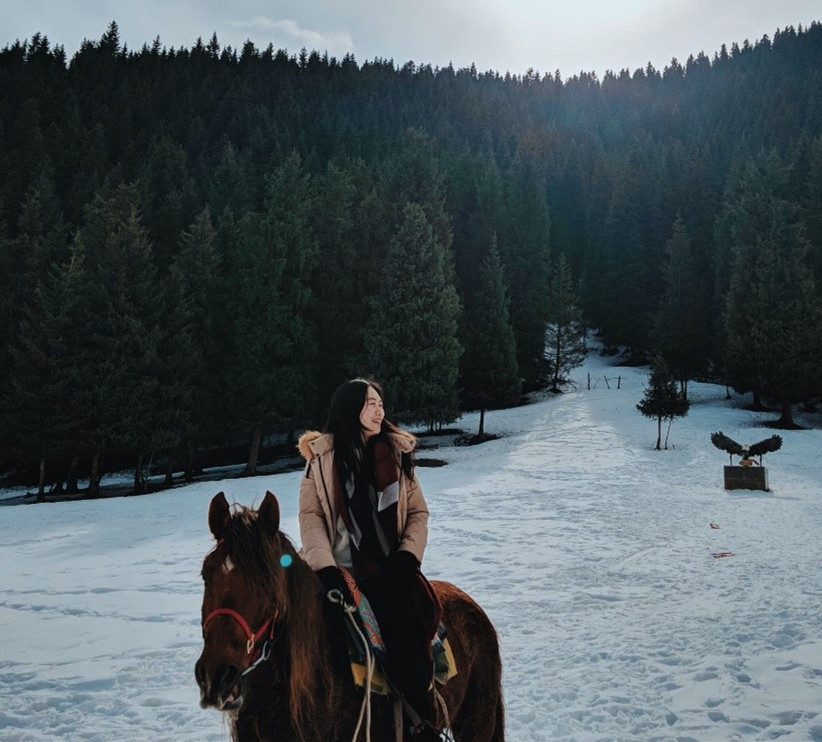 Jessica-Xu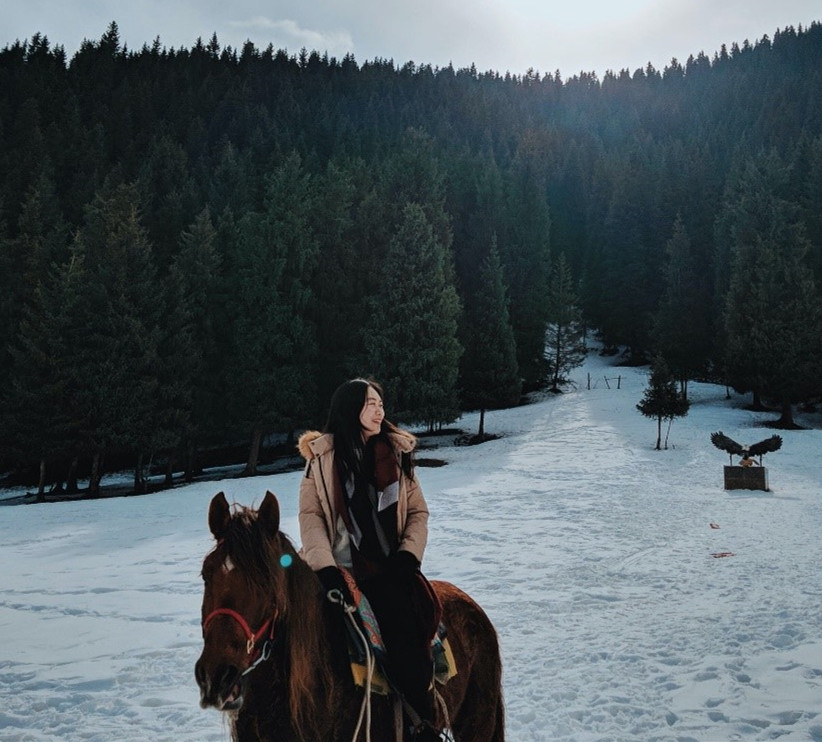 Jessica Xu is a rising senior at the University of Hong Kong. She was a Visiting International Student at Yale college last year. She holds double majors in Comparative Literature & Economics. She is passionate about various topics under labor economics, including the economics of education and the economics of gender. She is currently working with professors and students from Yale, UCL, and Tsinghua University on several research projects in her field of interest. One of her research papers on the gender gap among Chinese junior high school students is being reviewed by the Yale Undergraduate Research Journal. Setting aside academics, she loves horseback riding, astrophotography, and road trip; and dreams of keeping her own horses in her backyard.
Qifeng He
Qifeng He (Henry) just finished his first year reading Philosophy, Politics and Economics (PPE) at University of Oxford. He was born and finished his junior high school in Shanghai before he went to study in the UK. He used to be the secretary general at his high school MUN and is actively involved in academic and political societies in Oxford including the Oxford Union, and serves as the Head of Panels at the Oxford China Forum. He is an enthusiastic traveller, a rusty guitar player, loves philosophy but spends far too much time free-thinking and watching Rick and Morty and Futurama over and over again rather than getting his works done. He believes in Man City and thinks the British accent is superior to its American counterpart (with no intention at all to cause any controversies).
READ MORE
Cynthia Chen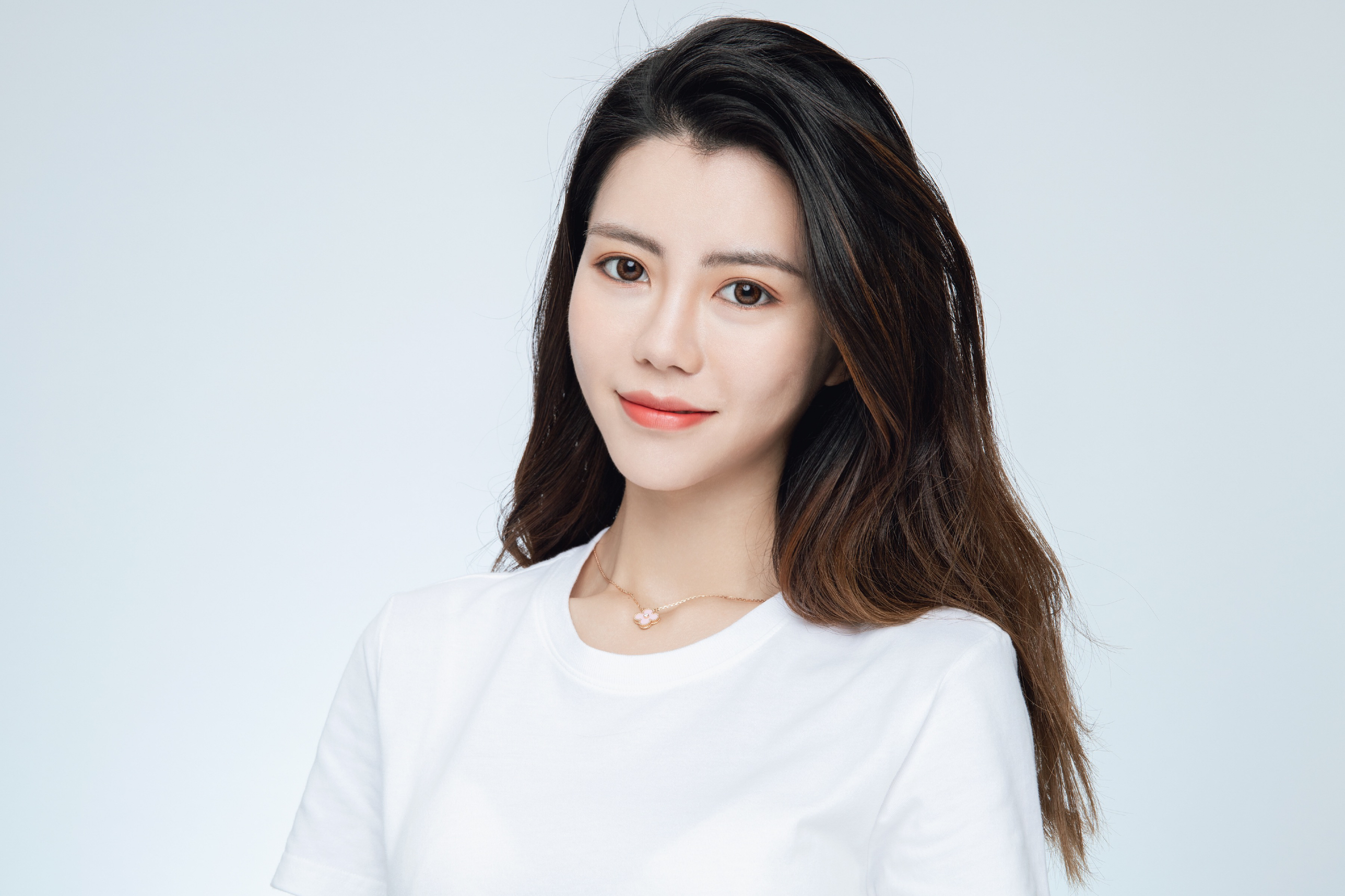 Cynthia Chen is a recent graduate from Columbia University Mailman School of Public Health, majored in Health Policy Analysis and Management. She spent four years in Canada for the high school and achieved B.A in Sociology and Psychology from Emory University in Atlanta, Georgia. Cynthia has worked at World Health Organization in Geneva, Switzerland, where she aspires to gain a global view of healthcare policy. She also serves as the Vice President for several students' organizations during her time at Columbia. She spent some time worked in the medical device industry and spent the past few months working for the Provincial CDC in China in battle of the COVID-19 pandemic.
READ MORE
Vicky Li
Vicky is studying Mathematics and Statistics in University of Oxford. Born in China, and first went overseas (Singapore) to study at the age of 9.
Vicky attained the top 0.01% of all Singapore grade 6 students, and was admitted into Singapore's best secondary school, Raffles Girls' School. Vicky achieved 8/9 for Ielts at the age of 14, received an offer from University of Oxford at the age of 15, and was admitted into the Havard Summer Pre-college Program with exceptive admission without interview at 16. Vicky, being the youngest student in Oxford, is also the External Vice-president of Oxford University Chinese Society (OUCS), member of Business Sponsorship Team of The Oxford Blue.
Having a strong interest in psychology since young, Vicky utterly fascinated by discussions on how various cultural and social factors can explain economic decisions made by both individuals and institutions. Vicky is also a big fan of sudoku, Chess, Shooting and Horse-riding. Vicky loves designing as well, and is recently working on starting up a small studio with a few friends.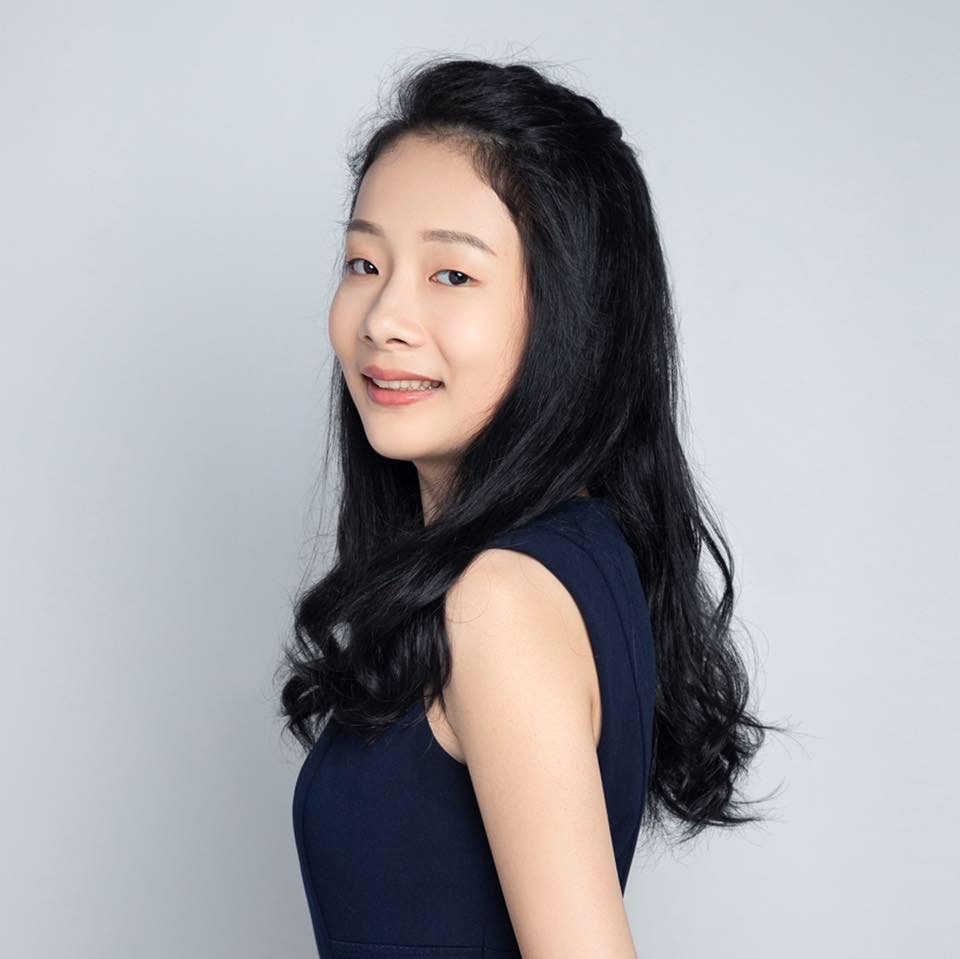 Luna Li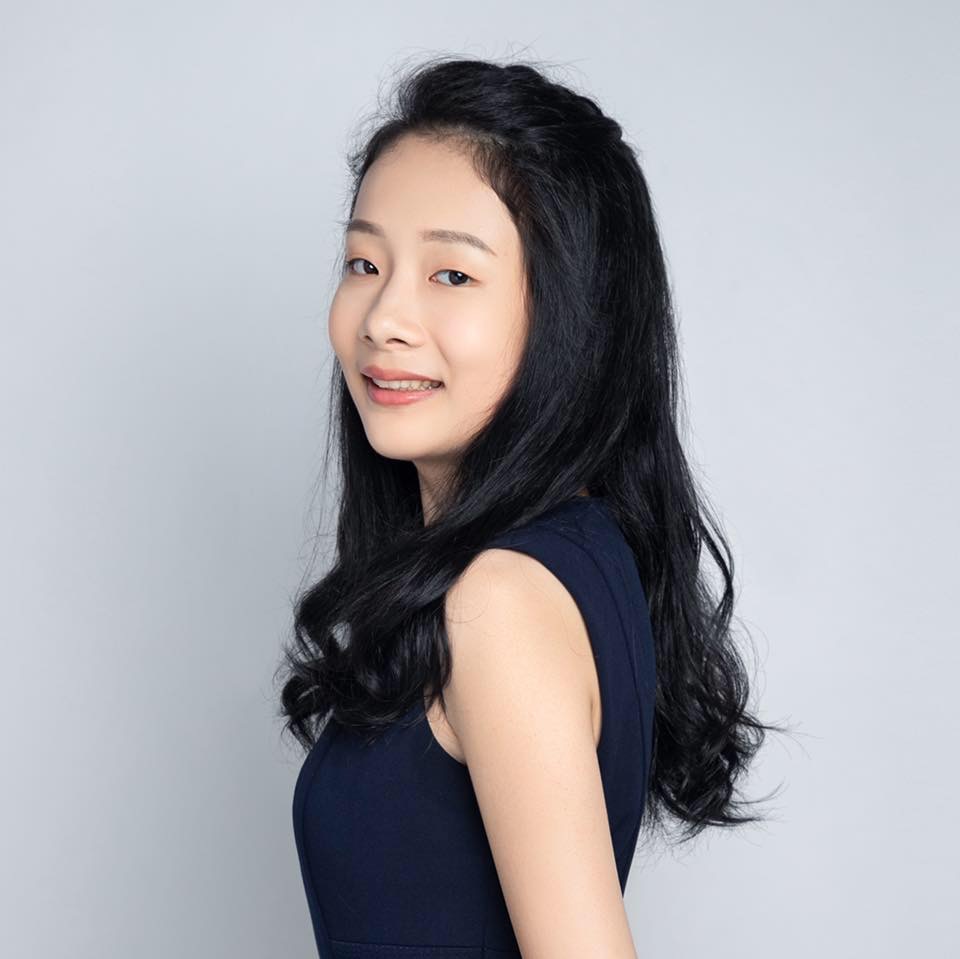 Luna (Wenqian) Li is a rising sophomore at Yale College, majoring in Ethics, Politics and Economics (EP&E). Born and raised in Shanghai, Luna is passionate about international relations, political economy, national grand strategy, and philosophy. At Yale, Luna is a research assistant at Yale's political science department and Crockett Psychology lab to study patent policy in authoritarian regimes and moral psychology. She is also an associate beat reporter on multidisciplinary programs for Yale Daily News, copy editor for Yale Globalist, French advanced language tutor, and the recipient of 2020 Leitner International Research Fellowship from the Jackson Institute of Global Affairs. In her free time, Luna enjoys swimming, napping, binge-watching the Good Wife, and watches way too much K-Pop.
Friday

30th July

Saturday

31th July

Sunday

1st August

Monday

2nd August

Tuesday

3rd August

Morning
Registration
Growth:
Operation 2
Operation 3
Preparation: Roadshow 2
Establishment:
Operation 4
Roadshow 2:
Market recognition
Expansion ii:
Operation 6
Back
Afternoon
Opening ceremony
Rules Intro
Startup journey begins:
Trading Game
Task announcement:
Roadshow 3
Expansion i:
Operation 5
Stock Simulation:
Extra money to run the company
Maturity:
Operation 7
Operation 8
Evening

Roadshow 1:

Public exposure
Task announcement:
Roadshow 2

Academic workshops

Ivy league session

Career planning

Economic lecture

Conference workshops

American campus life

Waltz training

Business etiquette

Social event

Talent show

Cultural show

Closing and
award ceremony
Morning
Afternoon
Evening
D1

Saturday

Registration
Opening Ceremony
Preparation for Written Test
D2

Sunday

Competition 1:
Financial Knowledge Test
Competition 2:
Financial Bowl
WYEF Special Party
D3

Monday

Competition 3:

Asset Allocation & Team decision

Stock Market Simulation and Investment Decisions Round 1

Competition 4:
Financial Case Analysis and Roadshow
Social Event
D4

Tuesday

Competition 2:
Stock Market Simulation and Investment Decisions Round 2&3
Stock Market Simulation and Investment Decisions Round 4

Report

Talent Show Closing Ceremony
D5

Wednesday

Back
Friday

30th July

Saturday

31th July

Sunday

1st August

Monday

2nd August

Tuesday

3rd August

Morning
Registration
Session 2:
Discussion and find solution
Session 4:
Tackle case and draft solution (B)

Case study analysis

Draft resolution

Session 6:
Debrief committee topic
Back
Afternoon
Opening ceremony
Session 1:
Rules and procedure
introduction
Session 3:
Tackle case and draft solution (A)

Case study analysis

Draft resolution

Session 5:
Case study and edit solution
Session 7:
Case study and edit solution
Back
Evening

Introduction to committee

Academic workshops

Ivy league session

Career planning

Economic lecture

Conference workshops

American campus life

Waltz training

Business etiquette

Social event

Talent show

Cultural show

Closing and

award ceremony
Important Dates
2021 Conference
April 2021 - 9th July 2021
Conference Registration
March 2021 - 14th July 2021
Business Simulation & LiBF Conference & EEO Conference Registration
June - July 2021
Committee Selection
14th July 2021
Registration Deadline
July 2021
Release Academic and Logistic Materials

3 Steps WYEF Registration
First Session
Delegates will receive a broad introduction into their committee topics. Directors will begin with a presentation that puts
their committee topic in a global context, and introduce historical context and background information relevant to the
case. Delegates will also gain a working knowledge of the key terms and concepts necessary to join an informed discussion on the topic. Directors are encouraged to begin the committee with icebreakers to make delegates more comfortable.
Second Session
The Director will create a "Speakers' List". Each delegate will be given time to present his/her role in the committee and
position on the current topic. Directors will elaborate on each of the roles as they see fit and introduce different
organizational structures and coalitions, thus providing a theoretical framework for the case study to follow.
Third & Fourth Session
Directors will also introduce the case study in this session. The rest of the conference will aim to tackle the case and devise a solution. Delegates will divide into coalitions according to their assigned roles, and draft a comprehensive agreement or policy recommendation, known as a "White Paper." Directors may choose different committee formats to facilitate debate and discussion while delegates are developing their White Papers.
Fifth Session
Students will present their White Papers in front of the entire committee.
Time may be allotted for a brief Q&A session
Sixth Session
If all presentations have finished, Directors may use the remaining time to debrief on the progress of the conference and
play concluding games.
1. What will I need to do to participate in the forum? What will I gain?
To participate in the Yale World Youth Economic Forum (Shanghai), you will need to dedicate your time and energy to solving today's complex economic and commercial challenges that currently face the international community. To prepare for the forum, you will need to hone your research skills and gain more knowledge on your specific committee in order to successfully collaborate with other delegates. Therefore students will be expected to analyze the etailed background guides that they will be sent before the forum and any other information that they feel relevant. What you will gain from the conference is the chance to improve your economic analysis, understanding of global issues and gain lifelong contacts and friends from all over the globe. Most importantly though, throughout the process, your analytical skills and decision-making capacity will be tested and significantly improved.
2. What are the possible awards for participating in the Forum?
In this forum, depending on the forum committee, you will have the chance to compete for the following awards:
Business Simulation: the Best Performing Company,
the Best Project and the Best Poster,
Economic debating committees: Best delegate,
Outstanding Delegate and Honorable Mention.
3. What is the structure of the forum?
The Global Undergraduate Economic Forum (GUEF) committees: There will be 16 forums focusing on debating the area of economic sustainability. Delegates will be representing real business and political leaders in order to solve the issues facing their committee. These committees will be chaired by the leaders of The Global Undergraduate Economic Forum which comprises of the best Economic students in Yale and Harvard University. The ASDAN Business Simulation: Participants of the ASDAN Business Simulation will be expected to form their own business in a simulated market environment. Students will need to work as a team in order to be the most profitable company at the end of the tournament. The competition will involve students analyzing their markets, making business decision on investment and costs and also making business presentations to a series of judges. The Media Committee: The Media Committee members will put forward the identity of the forum through their presentation of the news and events of the forum. Members of the media committee will create a daily newspaper for the forum, interview delegates and chairs and make video content for the delegates to enjoy. Business Mock Trial Committee: Mock Trial representatives at the conference will serve as lawyers, defendants, plaintiffs and witnesses. Participants will analyze real business legal cases and delve into the complexities and intrigue within business law. Participants will gain insight into the real drama and suspense created in the court room as they aim to represent their company's argument in a persuasive and legal manner in this simulated court hearing.