The UK Chemistry Olympiad (UKChO)
Sign up
Scan the QR Code to register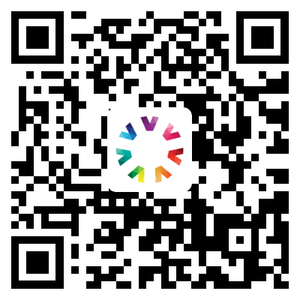 The most prestigious chemistry competition for school students in UK
Administered by the Royal Society of Chemistry - one of the world's most influential chemistry organisations
Special opportunity for Chinese students to compete on the same problems as UK students
Awards provide evidence supporting applications to top universities
Date: 22nd January, 2022, 14:00-16:00pm (120 min)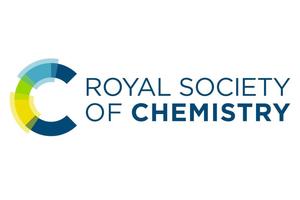 The UK Chemistry Olympiad (UKChO) is hosted by the Royal Society of Chemistry (RSC). The RSC, with headquarters in London and Cambridge, is one of the world's most influential chemistry organisations. With over 50,000 members and an international publishing and knowledge business, they are the UK's professional body for chemical scientists, supporting and representing their members and bringing together chemical scientists from all over the world. The problems in the UK Chemistry Olympiad often stimulate a lot of debate, raising awareness of what chemistry is all about. It provides a great opportunity for the students to develop and showcase some of the skills they'll need at university and beyond.
ASDAN China (ASDAN Academy) is partnering with the RSC to bring the UK Chemistry Olympiad to Chinese students from 2018. We aim to offer keen students in China more opportunities to develop their chemistry knowledge and problem-solving skills. Through UKChO, Chinese students will have the opportunity to compete for gold, silver, and bronze awards. Students from more than 230 international and key middle schools have participated in this competition in 2020.
Language
English
Date
22nd January, 2022, 14:00-16:00pm (120 min)
Format
Individual test
Type
Approximately 5 analysis problems, each problem consists of 3-10 question parts
Difficulty
High level of difficulty. The questions require A-level or equivalent chemistry knowledge and the ability to apply this knowledge to new situations and problems in a creative way.
Location
• Exam centers
Awards
(Grade boundaries for each award are set according to performance by students from UK. Typically, 60-65% of entrants in the UK gain at least a Bronze certificate, with the top 7-8% of UK entrants achieving Gold. Scores from competitors in China will receive awards according to these grade boundaries. In 2020, nearly 17% of participants from China received a Gold award, and over 74% received at least a Bronze award.)
Grading
All papers will be sent to the UK and graded by RSC-appointed examiners
Fee
Includes the exam, proctor fee, grading,  past-papers certificate (ASDAN doesn't provide any trainings)
Deadline
12th January, 2022
1. Can the students bring a calculator ?
Students can bring a basic calculator (without any equation editor and program functions).
2. Can the students bring a dictionary ?
The students can bring a printed version dictionary.
3. Refund policy
If, for some reason, the student is unable to attend after paying the fee, please contact us. If you apply before the registration deadline, 25% of the registration fee will be deducted as academic materials and service fees. If you apply after the registration deadline, no refund will be given.