Cambridge Summer Programme
Phone
East China: Miss. Huang 18321917128/021-55789138
North and Northeast China: Miss. Liu 13426307315/010-84828941
South and Southwest China: Miss. Qin 13632952698/075586728071
Northwest and Central China: Miss. Cheng 18628376953
Education Institution Cooperation: Miss. Zhuang 18810699665
Why Cambridge Summer School?
Diverse range of
international participants
40 hours of Academic sessions
from Top University tutors
Residential study in a central
college of University of Cambridge
Participants will explore and
share new ideas in small groups
Dedicated university specific advice
Mentor programme and access to
University application support material
Exceptional learning experiences
Carefully designed study
and lecture materials
Inspiring Excursions and Events
2 coach excursions
including a trip to Oxford
Certificate of Attendance
and tutor written Assessment
An unparalleled educational experience in the university city of Cambridge
Diverse and enriching curriculum and learn in small classes
Insight into the best education system
Make friends from around the world through activities and a Cultural Exchange.
Session 1: 5th-18th July 2020, 14 Days
Session 2: 19th July-1st August 2020, 14 Days
Session 3: 2nd August-15th August 2020, 14 Days
The Cambridge Summer School is an intensive two-week residential educational experience with a diverse and enriching curriculum, designed for 16-18 year old students. The carefully planned schedule ensures that the programme meets the academic needs of the participants, also provides a unique experience of the University city through an abundance of extracurricular activities.With its diverse and enriching curriculum, the programme allows students to explore and further their knowledge of a chosen subject in an unrivalled academic environment. As an Exclusive partner, ASDAN China will select outstanding students to attend the Cambridge Summer School Programme.
Cambridge University
The University of Cambridge is a collegiate public research university in England. Founded in 1209, Cambridge is the second-oldest university in the English-speaking world. It is a member of numerous associations and forms part of the "golden triangle" of leading English universities. Ninety-five Nobel laureates have been affiliated with Cambridge as students, faculty, staff or alumni.
British Accreditation Council Accredited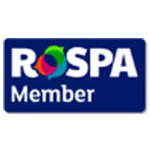 RoSPA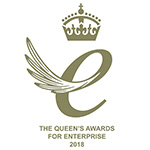 Queen's Awards for Enterprise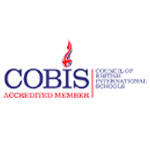 Council of British International Schools Supporting Member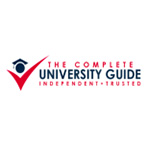 The Complete University Guide Featured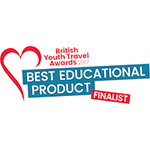 British Youth Travel Awards - Finalist
Physics
The Cambridge Immerse Physics course focuses upon providing students with a taste of the topics covered in an undergraduate Physics degree. Physics is responsible for some of the things we think indispensable to modern life such as medical instrumentation such as x-rays and ultrasound to satellite signals to watch television, use mobile phones and the Internet itself. In addition, students will have the ability to work on group projects and will be assigned to teams to work together on problems to be presented at the end of the week.
Biology
The Cambridge Immerse Biology course is perfect for those considering studying Biology at university level. As well as consolidating students' existing understanding of Biology at an A-level / IB level (or equivalent qualification), the course introduces students to more advanced university-level topics and debates that will not only spur intellectual curiosity, but will also assist in preparing to study the discipline at leading universities. At the fundamental level, Biology is concerned with understanding the laws that govern interactions from the molecular level to the level of the cells, individuals and populations, and the Cambridge Immerse course provides an unparalleled experience of these key tenets. The programme is a unique opportunity to explore fascinating topics within Biological Sciences, and to consider recent scientific advances.
History
The course looks at some of the key issues facing academics today. From as wide-ranging as the Elizabethan period, to the events of World War II, and the more recent uprisings of the 'Arab Spring', debate focuses around challenging questions, and tutorials form a crucial part of the learning experience amongst students to encourage critical thinking and debating skills. In addition, participants conduct research on a selected historical question, culminating in an essay discussed during an Oxbridge style tutorial.
Chemistry
The aim of the course is on the basic principles of atomic and molecular structures, chemical bonds, thermodynamics, chemical kinetics, acid-base and redox equilibrium, and catalysis. The curriculum will also enable students to delve into specific fields of interest through a group project that culminates in a presentation to the rest of the class.
Computer Science
The course introduces the key concepts and tools underpinning modern computer science, equipping participants with both theoretical and practical knowledge. In addition, participants will complete a project over the duration of the course, allowing them to explore a range of topics that might include social networking applications, financial industry software application, and the use of software in the medical sector.
Creative Writing
Each step of the course introduces you to sure-fire techniques to modify your style and structure your writing, building skills, inventing narrative, and encouraging avid writers to pick up and refine new ideas in prose and verse. Tutors will offer constructive criticism and guidance on course assignments. In addition, the programme is combined with the English Literature programme, allowing students to analyse the literary devices used to create compelling pieces of writing. By the end of the course, participants will have been guided through the writing of their own novella.
Engineering
In Civil Engineering, you'll be provided both a practical and theoretical insight into the design and construction of structures such as bridges, tall buildings and other structures, dams and reservoirs, power stations, ports, and transport systems. In addition to studying academic topics related to Engineering, a competitive group project will round off the course, allow students to put their knowledge into practice by 'engineering' miniature civil engineering structures. A prerequisite of the course is a solid grounding in Mathematics. Preparatory work provided to participants 6 weeks before the course commences.
Management
The programme will introduce students to concepts and ideas of organisational behaviour and the management of organisations, as well as topics of finance, strategy, marketing and leadership. By using a variety of different resources such as business articles, lectures and talks, students will develop their knowledge of the study of management and discuss together the insights gained. The classes are similar in style to the 'Case Study Method' used at Harvard Business School.
Architecture
The programme is a perfect fit if you are fascinated by design, buildings and societies, or considering pursuing a career in architecture. The Immerse Education Architecture summer school introduces you to university-level architecture through an interactive, project-based academic programme where you will live and learn in Cambridge University colleges. We equip participants with insights to help decide if they should pursue studying architecture at university level. You will learn first-year architecture topics and develop both your theoretical and practical understanding.
Veterinary medicine
The Immerse Veterinary Medicine summer school is the ideal introduction for you if want to discover more about this exciting multidisciplinary field. Combining both university-level theory and practical, the programme prepares you for future veterinary studies. Veterinary Medicine is a subject that is not studied at school, and gaining experience in this fascinating field before committing to studying this diverse subject at university can be very challenging. You will learn university level topics such as homeostasis, and consider the rapid advances made in technology used in the field. Additionally, a progressive series of dissections show you how internal systems function and interact. You will emerge having expanded your knowledge and skills in anatomy, biology, and more!
Mathematics
In addition to extending the existing mathematical knowledge of participants, the course focuses upon showing how these concepts can applied to other areas.Core topics explored within the programme include:Calculus, Analysis, Integration Statistics, Mathematical Finance, the Philosophy of Mathematics. Subject Requirements: Students are expected to be studying Mathematics. All students are sent preparatory material 6 weeks before the programme commences, to ensure that all students are up to speed.
Law
In addition to providing students with grounding in the key theoretical and practical tenets of Law, the course focuses upon particular skills that are vital to the study of Law at university, including the ability to form logical and coherent arguments, and the features of effective debate. In addition, the Law programme provides insights into the theoretical frameworks of key fields of law, including criminal law, international law and corporate law, as well as exploring fascinating cases and notable developments within each field. No prior knowledge or experience of Law / Jurisprudence is required or presupposed.
International Relations
The Cambridge Immerse International Relations course provides a vital theoretical grounding in contemporary International Relations and Political Science and tackles key questions and debates related to the politics that continually shape our modern world. By analyzing neo-realist, neo-liberal, constructivist and post-structuralist approaches, students will be able to uncover the variety of relations between states.
Medicine
Our aim is to help students develop an in-depth understanding of some basic medical science and to familiarize them with advances in the discipline. Students can expect to study topics as wide-ranging as medical biology and anatomy to ethics and philosophy. Furthermore, the course is distinctive in that it encompasses skills workshops including Interview Workshops, Personal Statement workshops and BMAT test skills workshops.
Philosophy
Philosophy is the study of general and fundamental problems. By studying the works of the world's finest philosophers – from Plato and Aristotle to Wittgenstein, Nietzsche – participants will develop a finer understanding of the workings of logic and reason, how arguments are built in order to establish conclusions, and how such conclusions can be questioned. The course introduces students to the world of analytical philosophy, providing insights into the four main subdivisions: namely logic, metaphysics, epistemology and ethics.
Economics
The course uses current events to breathe life into the study of economics. As well as learning key theories, models, and frameworks, the programme is focusing particularly on recent and current crises, including the Global Financial Crisis and Eurozone crisis; students will develop, independently, arguments for and against particular economic policies. The 'Management' side of the course focuses on the growth of businesses, allows students to pinpoint why and how any business can succeed or fail which is similar in style to the 'Case Study Method' used at Harvard Business School.
English Literature
The Cambridge Immerse English Literature course combines practical analysis of language and form with a thorough grounding in the historical and cultural context of a variety of key texts. The course considers these underlying themes alongside a rigorous introduction to the features of literary language. In addition to the above, students will also tour the colleges of famous alumni from Cambridge (including Milton and Marlowe) and the various sites and scenes that have provide the inspiration for some of literature's finest characters. The course is studied alongside participants from the Creative Writing programme.
Geography
The Immerse Education Geography summer school is the perfect fit for those interested in diverse issues from environmental change to the transformation of the global economy and culture. The programme provides you with a coherent view of our rapidly changing world and the ways in which society influences it. It introduces you to university level Geography topics, teaching you about how Geography intersects with diverse research fields such as international relations, cultural studies, sociology, economics and biology. The programme aims to balance both human and physical geography topics, and also emphasises the interplay between both sides of the discipline. You will learn the key questions that geographers ask of the world around us and important terminology and frameworks through which geographers examine the world.
Psychology
The Immerse Psychology programme allows you to explore some of the most fascinating topics in this complex and multidisciplinary field, from behavioural genetics to social psychology. Psychologists explore intriguing questions such as: what makes you unique? What makes you different from others? What are the motivations of human behaviour? The Psychology Summer School provides you with a forum to study, discuss and debate these questions alongside a wide range of issues, through a curriculum designed and taught by expert tutors from world-leading universities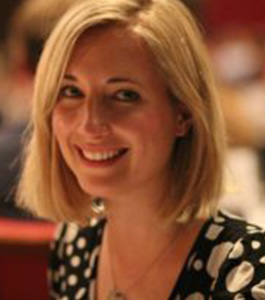 Trina Malone
Law
Trina Malone is currently completing a PhD at St John's College, Cambridge, focusing on the law of habeas corpus. Trina is particularly interested in public law, legal history and international law, but also enjoys legal theory and various areas of private law too, such as torts. Before starting my PhD, Trina worked as a legal practitioner in Australia and as a Judge's Associate at the Supreme Court of Victoria.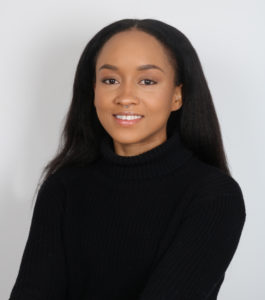 Jerelle Joseph
Chemistry
Jerelle is a PhD student and tutor at Cambridge, where she uses computers to study protein folding.Discovery of the implications of misfolded proteins in diseases such as Alzheimer's, Parkinson's and various cancers, as well as the role of protein interactions in the progression of HIV infection, have fostered a communal effort between experimentalists and theoreticians in the field of drug design.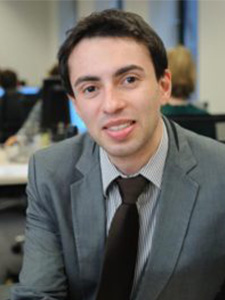 Babak Mohammadzadeh
International Relations
PhD Candidate and tutorial supervisor of Politics and International Relations at Cambridge University. He worked as a policy advisor for the Permanent Representation of the Netherlands to the United Nations and the Dutch Association of Universities in The Hague. His work has appeared in academic outlets such as The International Spectator and The Conversation.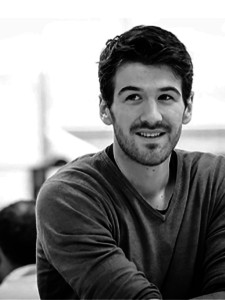 Jack Sardeson
Architecture
Jack receiving the Henry Bartlett Scholarship in his final year for his design work on architecture and antibiotic resistance. After being recruited by Rogers Stirk Harbour + Partners, Jack worked on a new terminal for Geneva Airport before taking a second year-out to work with ARUP engineering. In 2016, Jack began his masters at the University of Cambridge. His MPhil work on neurodegeneration and urban architecture was exhibited at the London Festival Architecture and was additionally awarded the RIBA Wren Scholarship. In 2018, he was appointed a Winston Churchill Fellow and is currently continuing his research on neurodegeneration in collaboration with the British Council. In addition to his research, Jack is regularly invited as a guest critic at UCL, and runs design workshops for undergraduates at the University of Cambridge.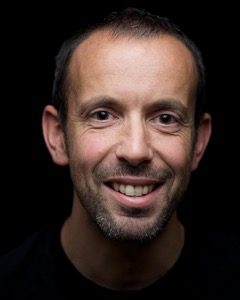 Christian Keime
Philosophy
Masters in Ancient Philosophy and a teaching qualification in Classics, he also edited classical texts for the Garnier-Flammarion Publishing Company, trained racehorses and re-educated mentally stressed horses.His is now writing a PhD on this philosopher, while teaching Philosophy, Greek Language and Greek Literature in the department of Classics at Cambridge University.
Cambridge Summer School truly provides an immersive experience of life in the most inspirational academic locations. You will, not only, discover and further your academic interests but also delve into the exciting and often fascinating spectrum of cultural activities available in Cambridge, Oxford and London. Read more to learn about some of the summer school activities organised for our participants.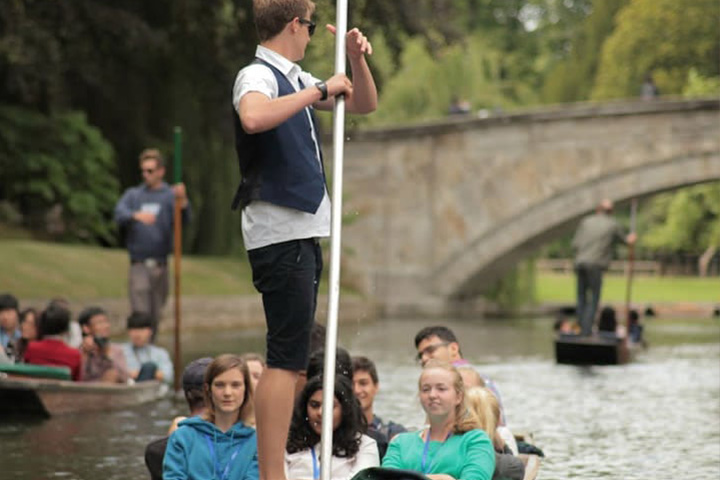 Guided Punting
Punting is a truly timeless, slightly eccentric, quintessentially Cambridge, idyllic pleasure. Participants will spend the afternoon drifting down the River Cam, passing along the world famous Cambridge College Backs from the comfort of a traditional Cambridge Punt. King's College Chapel, The Wren Library at Trinity College, and the Bridge of Sighs, are just some of the famous Cambridge landmarks you can expect to see during this chauffeured punt tour.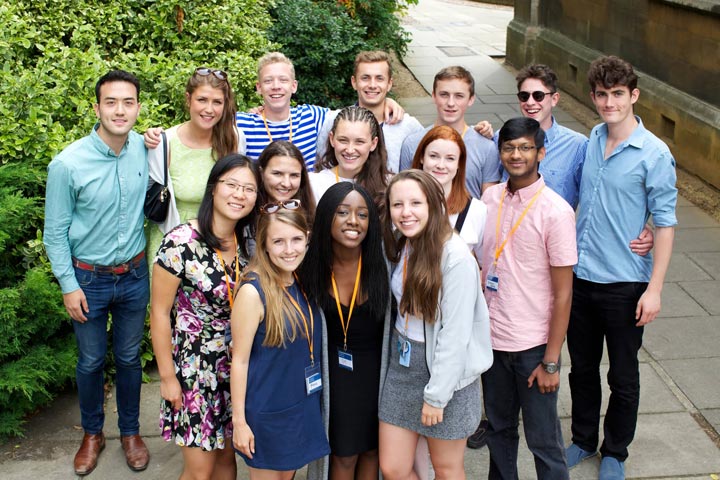 Fireside Chat with Mentors
Participants are each allocated a Summer Mentor. Friendly and approachable, all of the mentors are here to ensure that you're having an enjoyable, safe and rewarding time. In a casual fireside chat, students will be able to ask mentors to provide valuable insight into university-life. Since mentors are actually in the process of studying the degree themselves, it's a really valuable experience for you to get your questions answered. Come prepared!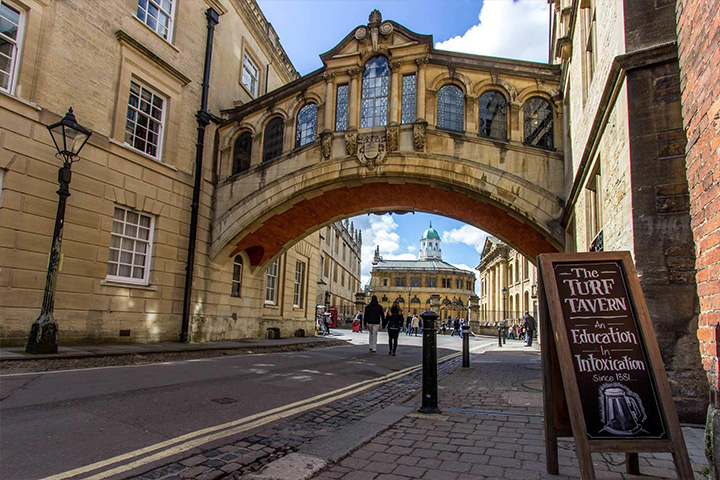 Explore Oxford – Cambridge's rival!
Experience the other side! A day trip to Cambridge's 'rival' university will take you across some of Oxford's most well known colleges and landmarks such as the famous circular Radcliffe Camera Library, and Bodleian Library (one of the oldest libraries in Europe). You'll have free time to explore the university city in small groups.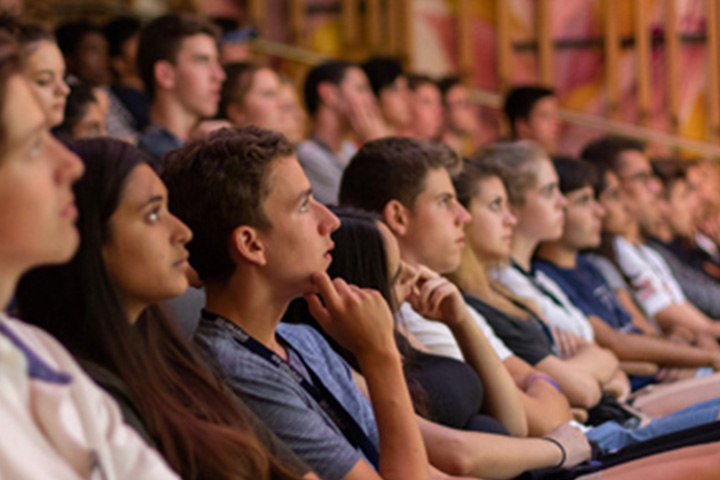 Guest Speakers
Each year we are delighted to welcome a diverse range of eminent speakers as part of our guest speaker series. Academics, politicians, sports personalities, industry experts, are each able to provide a fascinating insight into each of their respective careers – providing you with ample inspiration.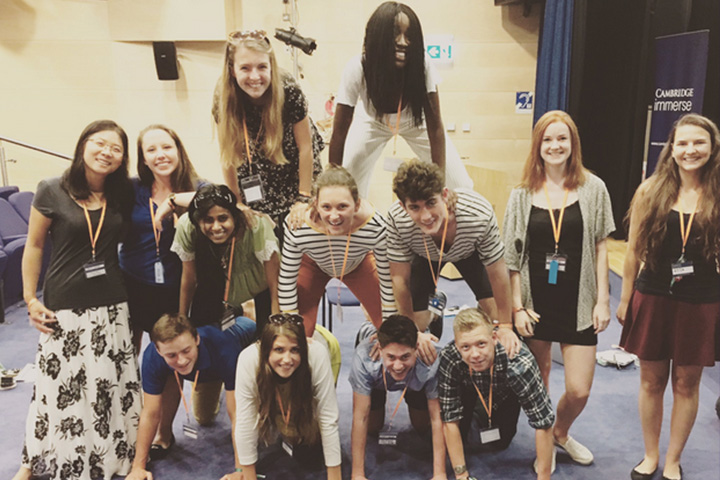 Talent Evening
With participants joining Immerse from all over the world, there are many hidden talents – from singing, dancing and musical-instrument playing to everything in between, get together in groups or perform as individuals for the Immerse Talent Evening. It's a fun programme, so start brainstorming your ideas and start rehearsing as soon as possible!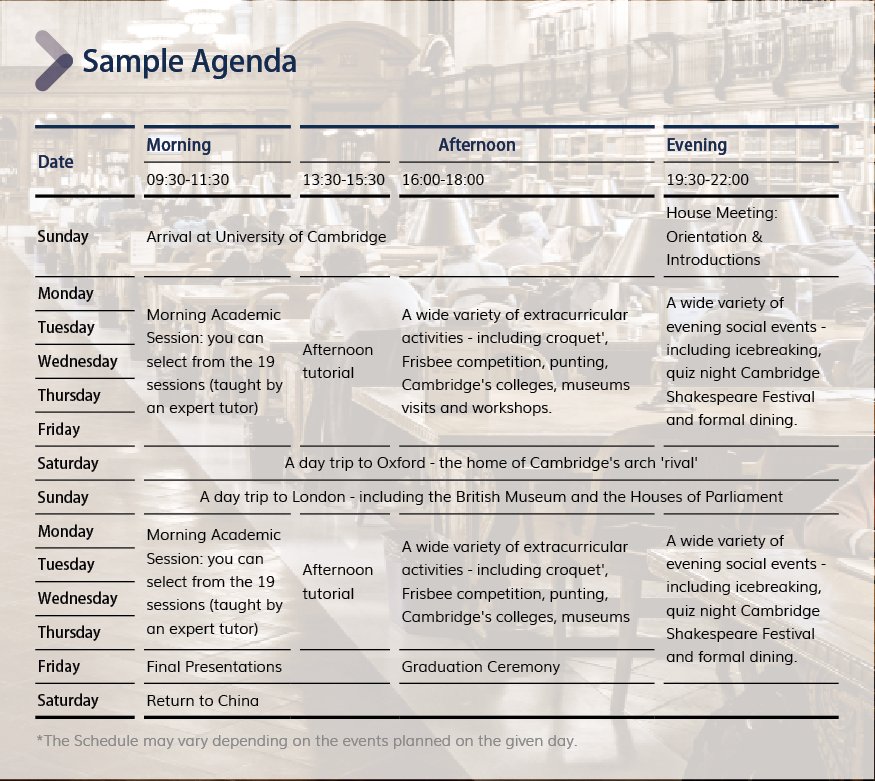 Time

Schedule

 

Morning

08:00 – 09:30

Breakfast

Morning academic session: typically in either a seminar or lecture format, the morning academic session introduces an exciting new topic - taught by an expert tutor.

09:30 – 11:30

Morning academic session

Afternoon

12:00 – 13:00

Lunch

Afternoon tutorial: The afternoon tutorial encourages students to advance their understanding of the material that was explored during the morning academic session.

Activity/Excursion/Workshop: After the day's academic sessions, a wide variety of extracurricular activities - including excursions and workshops take place.

13:30 – 15:30

Afternoon tutorial

16:00 – 18:00

Activity/Excursion/Workshop

Evening

18:00 – 19:15

Dinner

Evening social event: A three course dinner in the college dining hall is then followed by an evening social event to help participants wind down and socialize after a packed day.

19:30 – 22:00

Evening social event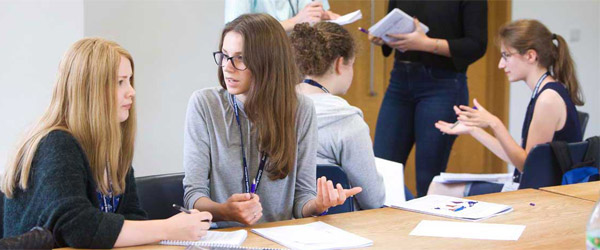 Interview Skills Workshops
Interview Skills Workshops
Within the interview skills workshops, students will gain an insight into the core skills required to successfully articulate their viewpoints in a pressured environment. These workshops focus upon developing the confidence and intellectual tenacity required to tackle some of the key questions that might be asked during interview, in addition to addressing debates surrounding some of the most pertinent issues within the discipline at the moment.
Personal Essay Consultations
Over the duration of the Cambridge course, students will have the opportunity to develop drafts of their personal essay required for access to universities across the world with the expertise and assistance of highly regarded tutors. Students learn techniques to concisely demonstrate their interest in a particular discipline.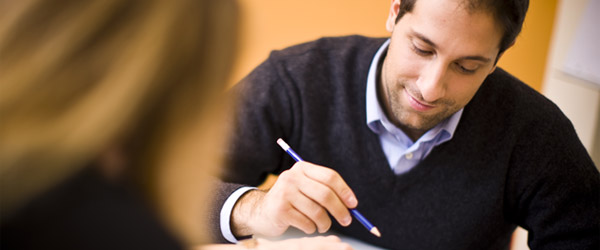 Personal Essay Consultations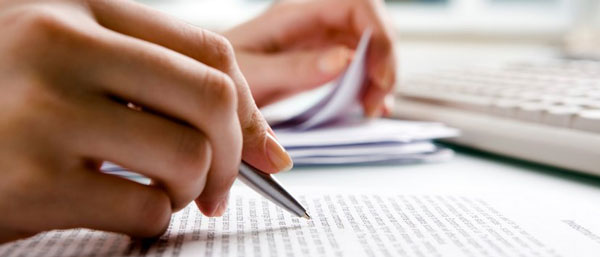 Other Test Preparation
Certain subjects, such as Medicine or Law, require that prospective applicants to UK universities complete an aptitude test such as the LNAT (National Admissions Test for Law), UKCAT (UK Clinical Aptitude Test). Other universities require that applicants for the humanities sit for the TSA (Thinking Skills Assessment). Optional sessions provide participants of Cambridge Immerse with guidance and insights into the best practices for preparing for these tests.
Accommodation
Live in Historic Cambridge Colleges
Sidney Sussex College
Sidney Sussex is located in the very heart of Cambridge. Founded in 1596 Sidney Sussex is a very well-kept secret. All participants will be accommodated in bedrooms with en-suite bathrooms in the Blundell building.
Christ's College
Christ's College was refunded as Christ's College in 1505 by order of a Royal Charter from the King. The College is often described as an oasis of calm in the heart of the city, including beautiful herbaceous borders and tranquil gardens laid out over four courts.
Queens' College
Queens' College is one of the oldest and largest colleges of the university, founded in 1448 by Margaret of Anjou (the Queen of Henry VI, who founded King's College), and has some of the most recognisable buildings in Cambridge. The college spans both sides of the river Cam, with the world famous Mathematical Bridge connecting the two sides.
St Catharine's College
Founded in 1473 by Robert Woodlark, St Catharine's College is a welcoming community of students, staff and Fellows in the heart of Cambridge.
*All participants will be accommodated in their own individual bedrooms
Testimonials
From
Students
Everything from the tutorials, activities and excursions to the accommodation, organizing team and mentor assistance was amazing. It was a wonderful opportunity to broaden my knowledge, explore new places and meet many amazing mentors and friends from all over the world.
Attending Cambridge Immerse has taught me invaluable lessons that go beyond the framework of classroom learning. I feel that after two weeks I have developed both intellectually and as a person in general, a result of the rapid pace of teaching and the fantastically motivated group of peers I learned alongside. 
Cambridge Immerse is truly an invaluable, once-in-a-lifetime experience which has allowed me to expand my knowledge in my chosen field, as well as gaining a first-hand insight into what university life might be like.
"Math class is more about proving the formula than focusing on exam, the harvest is also unexpected when you clearly write down some of the axioms that can't be expressed "
"An unparalleled learning experience, allowing me to develop an insightful and creative response to the topics covered…it has left me inspired and motivated to reach my full potential"
"They become your friends. They're so approachable and supportive, willing to share advice and insights about their experience"
"The most challenging most incredible experience of my life."
The combination between getting to know loads of different people from the most exotic backgrounds and being able to study the subject you are passionate about makes Cambridge Immerse a very enriching experience. The education, the tutors, my new friends and the mentors made me absolutely love the two weeks I have spent in Cambridge.
Date
Session 1: 5th Jul. - 18th Jul. 2020 (14 Days)

Session 2: 19th Jul. - 1st Aug. 2020 (14 Days)

Session 3: 2nd Aug. - 15th Aug. 2020 (14 Days)
Requirement:
A command of the English language equivalent to IELTS level 6.0 or TOEFL 80 directly recruit.

As the program is conducted entirely in English, a recommendation letter from your teacher to prove your English ¬proficiency, and a phone interview with an ASDAN staff member are required.
     -Priorities for Students who have gained an ASDAN CoPE/AoPE certificate.
     -Priorities for Awarded students from ASDAN STEM programs.
Admission Quota
80 High School Students

Date of birth should be between 16/08/2001 and 05/01/2005. If your birthday is after 05/01/2005, you should apply for the following year.

There are a limited number of places for each course, places are assigned on a first come, first served basis.
Statement
It is important to be clear that the Cambridge Summer School is not part of or otherwise affiliated to the University of Cambridge. The University of Cambridge does not have an official summer school and any summer program cannot be converted into Cambridge credits.
Registration and Payment Process(2020)
Step 1: Application and Selection (from December 2019 to April 2020)
Click the Sign up button to sign up, or send the application form to this email address: summerschool@seedasdan.org
Step 2: Qualification Evaluation (from December 2019 to April 2020)
Within five working days after the application is received, ASDAN staff will contact the student who signed up, evaluate the qualification or arrange a telephone interview.
Step 3: Confirmation (January to April 2020)
After passing the qualification evaluation, the student will sign the contract, pay and select the relevant courses.
Step 4: Visa (April, May, June 2020)
ASDAN China will make an appointment and arrange all other visa formalities.
Step 5: Preparation (July 2020)
ASDAN China will provides online cross-cultural communication training.

Provide instruction and academic materials for students to learn in advance. (Cambridge summer school)

ASDAN China will provides student guidebook which will give student a detailed instruction about logistics preparation and studying abroad.
Step 6: Study Abroad (July, August 2020)
According to the agreed collection site, ASDAN China's group leader will collect students to abroad and return to China.