UC Berkeley Online Course
Tel
East China: Miss. Cui 18616679008/021-55789138
East China: Miss. Pan 13061891146/021-55789138
North and Northeast China: Miss. Liu 13426307315/010-84828941
North and Northeast China: Miss. Zhang 13240078961/010-84828941
South and Southwest China: Miss. Qin 13632952698/075586728071
Northwest and Central China: Miss. He 15528198375/028-885463627
Four leading topics to choose from | UC Berkeley faculties
Our classes with a maximum of 16 participants
Presented with official UC Berkeley certificates
Original from UC Berkeley Summer School
Date: Feb.15th - 26th, 2021(12 days, weekend break)
About UC Berkeley
In recognition of broad and deep excellence, respected sources have repeatedly ranked UC Berkeley at or near the top in fields ranging from engineering and the "hard" sciences to the social sciences, arts, and humanities. The National Research Council, in the most recent version of its highly regarded report on U.S. public and private universities, ranked Berkeley number one nationally in the number of campus graduate programs (35 out of 36), among the top 10 in their fields. Berkeley ranks first nationally in the number of graduate programs in the top 10 in their fields. There are 7 Nobel Laureates, 28 MacArthur Fellows, and 4 Pulitzer Prize winners among its active faculty.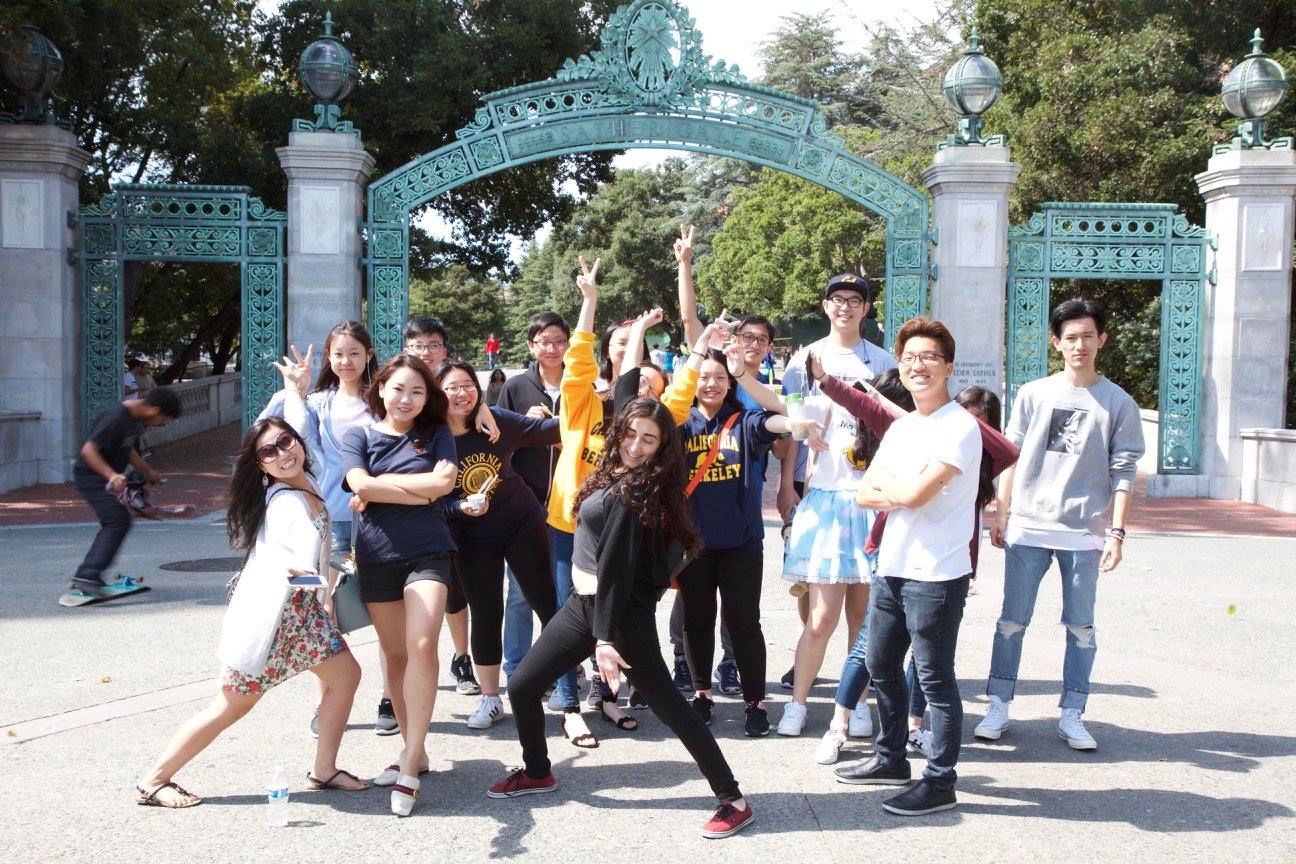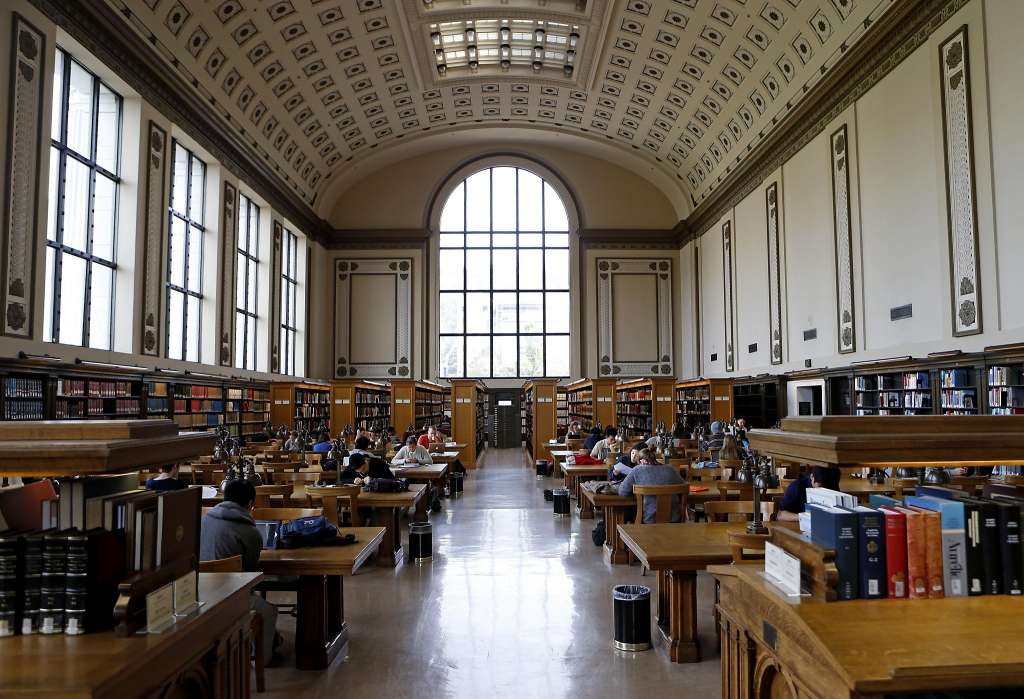 UC Berkeley Online Course
UC Berkeley Online Course
UC Berkeley Online course are officially hosted by UC Berkeley and taught by UC Berkeley instructors, culminating in the awarding of an official certificate of completion to the student. Within two weeks, students can use specialized university courses they have learned to build a solid foundation for their significant future choices and university education. In addition to classes, the program offers a variety of extracurricular activities.

The program offers students a choice of four cutting-edge topics: Global Perspective, Artificial Intelligence: debates and development, Maker Innovation, Business Communication. Students will learn theoretical knowledge, gain a deeper understanding through case studies, and gain critical university academic success skills. The classes will equip the students with the knowledge and skills to solve tough problems, gather and evaluate evidence, and make sense of data and information.

ASDAN China is the exclusive official partner of the UC Berkeley Summer School Program in mainland China starting in 2018 and will invite and select up to 16 outstanding Chinese students to participate in each thematic course.
Small class size of up to 16 students per course
Build relationships with UC Berkeley faculties
Three leading topics to choose from Official online courses by UC Berkeley
Make friends with students from other schools
Experience the teaching models of world-renowned universities
Presented with official UC Berkeley certificates
Students need to choose one out of four topics and the two-week course will focus only on this topic.
Artificial Intelligence-coding
In this intensive 2-week course, you will explore the cutting-edge developments and debates in AI. You will examine what robots can and cannot do, why we fear them, and whether that fear is justified. As you do so, you just might learn what it means to be human. The program includes a variety of interactive learning exercises, practice in the skills essential for success in higher education, and activities to refine your use of English.
Innovative Engineering Challenge
In this intensive 2-week course, you will explore what science has to say about innovation: its origins, when and how it strikes, what to do once it does, and what to do if it doesn't. Through a variety of hands-on project-based workshops, you'll explore research and theories of innovation, and see how they apply to some of the great creative minds of our time. As you do so, you will practice the skills crucial for success in higher education, refine your English language usage, and, just maybe, come up with an idea that will change the world. The projects fell into two basic categories: - Engineering (constructing towers and aircraft out of non-traditional building materials) - Business (designing and presenting ideas for consumer products) And tested the students' creativity, leadership, ability to work in teams, apply knowledge they learned from experts, and express their ideas while meeting the standards of academic communication at Berkeley.
Business Communication and Planning
In this intensive 2-week course, you will explore the topics that matter most in business communication, from networking, negotiating, interviewing, marketing and more, through a variety of hands-on, interactive, content-based classroom activities. You will also improve your language abilities and practice the skills essential for academic success in higher education.
Sample schedule
| | |
| --- | --- |
| Beijing Time | Weekday |
| 7am - 10am | Live Course |
| 10am - 11am | Instructor Office Hour |
| 11am - 2pm | Lunch break |
| 2pm - 4pm | Lectures/ Workshop/ Group project/ Discussion |
| 6pm - 8pm | Assignment |
Note: the schedule may vary depending on UC Berkeley
Lectures/ Workshop/ Group project/ Discussion in the afternoon are asynchronous sessions.
Students need to log in the platform of Berkeley and complete the tasks in limited time.
I have benefited a lot from the excellent academics of UC Berkeley, but, as a matter of fact, social life, cultural shock, and travel also played a great role during my days in Berkeley. It has so much fun to attend the event held by IPCP. In the grand Welcome Reception, I made friends with students from Hong Kong, Japan, Italy, and Germany. All of these are something that we have never experienced in Chinese schools.
- Yan Zhang, China
This has been an amazing experience for me and I would like to thank everyone for allowing Scotch to go.
- Sean, Scotland
When I first arrived at Berkely Summer School, I was feeling anxious about whether I would fit in or not. However, as soon as I arrived, I felt at ease, as the friendly staff guided me. I immediately made new friends and started to gain a lot of interest in the topics I was learning at BSS, as the teachers were experts in their fields.
- Nicole, USA
我的老师是一个能够将兴趣,知识,幽默融合在一起的好老师,他通过具体的参数和图示帮助我们理解他的每一个想法,如果满分是 10 分,我给 12 分。
-Vladimir, 俄罗斯
这次去最大的收获,无论是课程还是参访,都是在讲创新。看似这个题目很大,但其实就在我们身边。如果我们每个人每天都能在这个环境中改变一点,无论大小都是贡献。去了美国之后,我更多地感觉到,多去汲取创新的元素,在工作中才会有新的想法。
-Nicole,新加坡
我有幸成为加州大学伯克利分校的 IPCP 的导师。作为一名加州大学伯克利分校的学生,我可以自信地说,IPCP 证明了一种优秀的经验,它能最好地模拟当前大学生的生活方式。IPCP 开发的经验鼓励学生在短时间内成熟,并帮助他们为将来进入大学时所面临的挑战做好准备。作为一名导师,我可以亲眼目睹这些成长过程,我可以诚实地说,这个项目帮助我充分理解了在美国读一所国际学生的大学意味着什么。
- 学生导师
我从加州大学伯克利分校的优秀学者那里获益良多,社会生活、文化冲击和旅行在我在伯克利的日子里都发挥了很大的作用。参加 IPCP 举办的活动非常有趣。在隆重的欢迎招待会上,我和来自香港、日本、意大利和德国的学生做了朋友。
- 马来西亚学员
每周五,我们会举行家庭聚餐,玩一些聚会游戏,一起学习新鲜的事物。有时候,我们会去海滩玩飞盘,吃新鲜的牡蛎和烧烤。和他们在一起,我了解了他们的生活,文化,甚至是餐桌礼仪。我真的很珍惜和所有人的友谊。此外,周末去旧金山和超级英雄之夜的旅行也给我们在工作日的紧张学习生活带来了一些乐趣。
- 美国学员
作为一名 10 年级的学生,大学录取并不紧急,但有必要了解美国的大学是如何运作的。对我来说,这是我第一次接触教学大纲或讨论课程,我也了解到了教授们的评分规则。所有这些都是我们在中国学校从未经历过的。
- 中国学员
这是一个非常棒的课程,非常有价值,我们的老师非常棒,我们都很幸运能够遇见他,课程对我们这些美国大学申请者非常有帮助,非常感谢!。
-Raa,埃及
Date:
Feb.15th - 26th, 2021(12 days, weekend break)
Requirements (meet one of the followings):
English language level equivalent to IELTS level 6.0 or TOEFL 80

Recommendation letter from your teacher as proof of English proficiency, and a phone interview with an ASDAN staff member (since the program is conducted entirely in English)

- Priority for Students who have gained an ASDAN CoPE/AoPE certificate and awarded students from ASDAN STEM programs
Admission Quota:
16 high school students for each course

There is a limited number of vacancies for each course, placements are assigned on a first come, first serve basis