Intermediate & Senior Physics Challenge
Sign up
Scan the QR code to register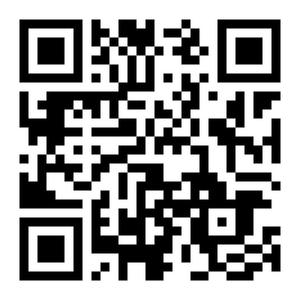 The most competitive national physics competition in the UK
Top students from UK and China compete together for the top awards
Win advantages to apply for science majors in top universities
Date: Sunday, 14th March, 2021 14:00-15:00 pm (60 min)

The British Physics Olympiad is a charitable trust overseen by a committee of trustees. It was initiated in 1979,and hasbeen used as a qualifier for the selection of the UK Physics Team for the International Physics Olympiad since 1983.
The Senior Physics Challenge is an exciting opportunity for students to stretch their lateral thinking skills and apply fundamental physical principles to novel situations. The Senior Physics Challenge is a single, one-hour paper that provides an excellent tool to assess and challenge student's ability to work at Key Stage 5 and beyond. It consists of 10 minutes of thought provoking multiple choice questions followed by a short answers section that tests subject knowledge and application.
The Intermediate Physics Challenge is a single, one-hour paper that is suitable for Year 11 students (GCSE, Standard Grade or equivalent level). The paper includes multiple-choice and short answer sections that aim to test students knowledge and understanding of basic physical principles. The paper is suitable for students who have studied GCSE Science + Additional Science or GCSE Physics or equivalent.
The ratio for awarded Chinese students is  notably higher than UK students. (Awards in 2020 for Intermediate and Senior challenge compares as follows: 27.8% and 11.2% for gold, 24.1% and 18.4% for silver, 17.5% and 21.8% for bronze).
Official website:www.physics.ox.ac.uk/olympiad/index.html
Language
English
Date
Sunday, March 14th, 2021 14:00-15:00 pm (60 min)
Participants
Intermediate Physics Challenge: Grade 9 - 10 or other equivalent grades
Senior Physics Challenge: Grade 11, A-Level or other equivalent grades
Format
Individual written test
Type of Questions
multiple-choice questions
Academic materials
Problems and solutions from the past years for
Intermediate Challenge
Problems and solutions from the past years for
Senior Challenge
Exam locations
• Online: exam computer must be equipped with a camera
• Exam centers across China
Competition Regional Division
• Northern China: Beijing, Tianjin, Heilongjiang, Jilin, Liaoning, Hebei, Inner Mongolia, Shanxi, Shandong
• Eastern China: Shanghai, Zhejiang, Jiangsu
• Southern China: Guangdong, Guangxi, Fujian, Hainan, Hong Kong, Macao, Taiwan
• Central China: Hunan, Hubei, Anhui, Jiangxi, Henan
• Western China: Chongqing, Sichuan, Yunnan,Guizhou, Shaanxi, Gansu, Qinghai, Tibet, Ningxia, Xinjiang
Awards
Global awards:
• Gold
• Silver
• Bronze
(For judging the global awards, British competitors will be ranked first by their overall scores, creating boundaries for the gold, silver, bronze awards. Competitors from other countries are not ranked together with their British competitors, but are compared by boundaries.d).
Fee
300RMB (Includes the exam fee, past papers and trial exam fee, certicates and grading fee)
Registration Deadline
28th February, 2021 (Exam center)
7th March, 2021 (Online)
1、Can the students bring a calculator to GCSE & AS?
Students can use calculators, but not programmable calculators (ones which include 'solve' or 'integration' functions or the display shows more than 3 lines)
2、Can the students bring a dictionary to GCSE & AS?
The students can bring a printed version dictionary.
3、Refund policy
If, for some reason, the student is unable to attend after paying the fee, please contact us. If you apply before the registration deadline, 25% of the registration fee will be deducted as academic materials and service fees. If you apply after the registration deadline, no refund will be given.