You Be The Chemist Challenge
You Be The Chemist Challenge
America's largest youth chemistry competition
American historic
You be the Chemist
60,000 contestants participate
each year
4 players per team
Group participation
Qualifier level, Regional level,
National level
Chemical knowledge requires a
zero-based science competition
From fifth grade to
Eighth grade
Provide Chinese papers
Easy for Chinese students to participate
Provide all Chinese version
Academic materials preparation before the game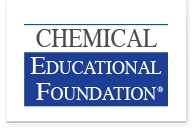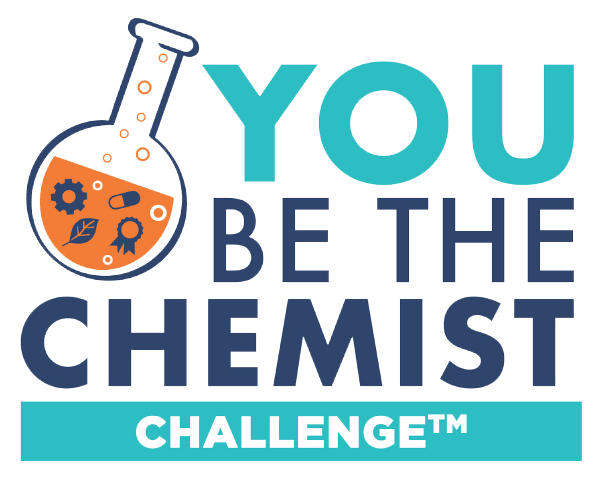 Founded in 1989, Chemical Educational Foundation (CEF) is the most influential and authoritative academic chemistry education institution in the United States. Its mission is to inspire students to become future thinkers, inventors and scientists to create a better world through chemical science. CEF has a slightly different concept of science education than other academic institutions that value high school and university science education. CEF pays more attention to the science education of young people in the young age. Therefore, CEF has set up the "You Be the Chemist Program", which focuses on the scientific and chemical enlightenment of students who have not received chemistry teaching in elementary and junior high schools, and stimulates students' interest in chemistry learning and scientific exploration as soon as possible. At present, CEF has become a pioneer in American youth chemistry education, and most American teenagers interested in science and chemistry will participate in the "YBTC Program". The "You Be the Chemist Challenge" is an important academic content of the "YBTC Program."
The National Round was strongly supported by the Chemical Educational Foundation (CEF) and Dow, the second largest chemical company in the world. Promoted students can not only experience the charm of chemistry learning and competitions, but also can visit the world's top chemical giants up close.
Global website: www.chemed.org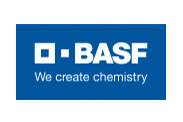 BASF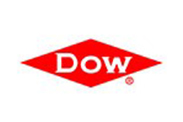 Dow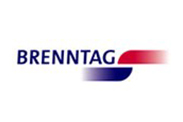 Brenntag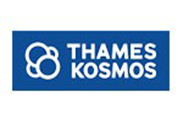 TK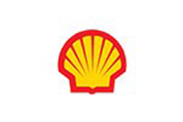 Shell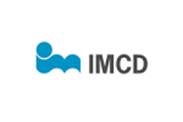 IMCD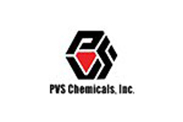 PVS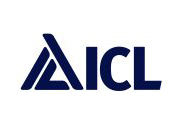 ICL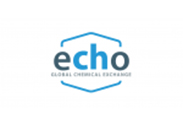 Echo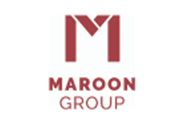 MAROON GROUP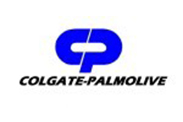 COLGATE-PALMOLIVE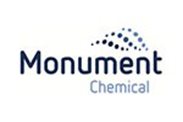 Monument
You Be the Chemist Challenge (YBTC) is aimed at students who have not systematically studied chemistry from grades 5 to 8. Therefore, the purpose of YBTC is to enlighten and inspire students' interest and confidence in chemistry learning and scientific exploration, and to inspire them to become future scientists. Every year, more than 60,000 students from 41 states in the United States participate in YBTC. YBTC has become one of the largest youth science activities in the United States. It is also a scientific activity that most American science students love to participate in in their lower grades. Global website: www.chemed.org/programs/challenge
The biggest feature of the International YBTC Challenge is for elementary school junior high school students who do not have a chemistry learning foundation, so they will provide detailed academic preparation materials (Chinese version is available in China). YBTC does not emphasize the mastery of chemistry knowledge, but also pays more attention to the interest and ability of scientific exploration. Participants will participate in a team of 4 people from the qualifier, regional and national competitions, through a multi-choice written test, on-site knowledge contest and chemical experiment research and other aspects, to experience a variety of scientific learning forms.
Based on the 21st century core competence requirements, YBTC focuses on training:
Autonomous learning ability
Critical thinking and innovative ability
Promotion system
Special statement: Due to epidemic prevention and control reasons, after communicating with the organizing committee, the Chinese committee canceled the regional round, and the qualified players can directly advance to the National Round. If the event cannot be held or an extension is required, the contestant can apply for a full refund of all entry fees and logistical costs.
Qualifier Round
Time: December 7th, 2019 (Saturday) 14:00-14:30 (30 minutes)
Venue: All the test sites in the country (can visit the official website to query and select test sites)
Players: · Primary School Group - Elementary School Grades 5 and 6 (Grade 5 and 6) · Junior High School Group -Grade 7 and 8
Team: 4 players, cross-grade team is acceptable
Form: written test, multiple choice questions, Chinese and English test papers, 1 point for each question (answers are not deducted)
Remarks: This year's preparation materials for this year (Chinese version) will be provided in October 2019.
Award
Perfect Score Award: Individuals who get full marks
Prize Award: Teams with full marks
Distinction Award: Top 20% of the national team
Qualifier Award: The top 55% of the national team
* Note: Participation certificates and award certificates will be issued in the form of e-Certs. Teams that have won the Perfect Score Award, Prize Award, Distinction Award, and Qualifier Award are eligible to be invited to the National Round.
National Round
Time: May 16, 17, 2020 (Saturday, Sunday)

Location: Shanghai

Qualifications: Qualifier winners.Team participation. Team members cannot be replaced. If one person cannot participate in the remaining teams, they can continue to participate. If the two players are unable to participate in the organizing committee, they will adjust and merge.

Form: On-site team speed race. This is a very interesting game. Each team will receive several sets of questions, most of which are short-answer questions, and the questions will be answered in small groups. Upon completion, they will be submitted to the judges for on-site scoring and the next round of questions will be obtained. The scoring criteria are based on accuracy and speed. Team scores and rankings will be posted live updates in real time, and the winners will be finalized.
Preparation
Before the competition, each team will design a "Chemical Theme Microfilm" of no more than five minutes according to the theme of CEF. In the microfilm, it is necessary to include a team introduction and discover the chemistry in life (eg why the chewing gum can blow bubbles) Or social/life issues (such as how to remove the odor of the refrigerator), to prove and explain the chemical materials behind them through experiments or illustrations, in order to let the audience understand the chemistry in a fun and simple way.
Before the competition, each team produced a poster or display board based on the chemical theme microfilm to explain the chemical problems, phenomena and principles reflected in the film in graphic form.
Microfilm and display language: both Chinese and English
Academic guidance
The CEF Organizing Committee will provide a series of learning videos and related learning materials on how to make micro-movies and how to discover chemistry in life.
Each team can look for a mentor who is responsible for answering the difficulties students have encountered during the experiment. If the team receives an award, the instructor will also receive the "Outstanding Instructor Award". The instructor is only responsible for answering questions and is not responsible for helping students design experiments.
The academic preparation materials (Chinese and English) for the team to answer the questions after registration, so that students can prepare in advance.
Schedule
2020
5.15 (Friday)
5.16 (Saturday)
5.17 (Sunday)
Morning
Sign-in. Opening Ceremony. Read the rules of the game. Prepare for the game. The first and second round of the on-site team speed race.
Scientific research show: each participating team's chemical micro-movie show. Top 10 teams show in scientific research.
Afternoon
Third to fourth round team of the on-site team speed race. Prepare scientific research display and layout exhibition platform. Scientific research show: each participating team's chemical micro-movie show, classmates exchange, judges score.
Closing Ceremony and Awards ceremony
Evening
Check in
Chemistry Lectures
Award
Champion team: Top 10% Team

Runner team: top 20% team

Third place team:top 35% team

YBTC Award:top 50% team
Global Round
The sponsor CEF experts will participate in the national competition in China, and select one or two teams from the winning team to participate in the "YBTC Challenge" global finals held in Washington, DC. Only 40 delegates from 41 states across the United States can stand out from the 60,000 players and enter the finals. Therefore, players entering the US final will face very strong competitors. At the same time, the US finals are all in English, and the ASDAN China office will provide relevant English training for the selected winners.
1. How to claim ASDAN student number
Click here to view the page
2. REFUND POLICY
If, for some reason, the student is unable to attend after paying the fee, please contact us. If you apply before the registration deadline, 25% of the registration fee will be deducted as academic materials and service fees. If you apply after the registration deadline, no refund will be given.