The UK Chemistry Olympiad (UKChO)
The most prestigious chemistry competition for school students in UK
Administered by the Royal Society of Chemistry - one of the world's most influential chemistry organisations
Past papers available for preparation
All papers are directly graded by RSC-appointed examiners
Special opportunity for Chinese students to compete on the same problems as UK students
Awards provide evidence supporting applications to top universities
Date: Saturday, February 15th, 2020 14:00pm-16:00pm (120 minutes)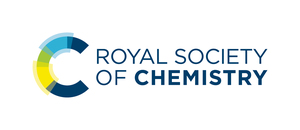 The UK Chemistry Olympiad (UKChO) is hosted by the Royal Society of Chemistry (RSC). The RSC, with headquarters in London and Cambridge, is one of the world's most influential chemistry organisations. With over 50,000 members and an international publishing and knowledge business, they are the UK's professional body for chemical scientists, supporting and representing their members and bringing together chemical scientists from all over the world. The problems in the UK Chemistry Olympiad often stimulate a lot of debate, raising awareness of what chemistry is all about. It provides a great opportunity for the students to develop and showcase some of the skills they'll need at university and beyond.
ASDAN China (ASDAN Academy) is partnering with the RSC to bring the UK Chemistry Olympiad to Chinese students from 2018. We aim to offer keen students in China more opportunities to develop their chemistry knowledge and problem-solving skills. Through UKChO, Chinese students will have the opportunity to compete for gold, silver, and bronze awards. Students from 125 international and key middle school have participated in this competition in 2019.
Language
English
Date
Saturday, February 15th, 2020 14:00pm-16:00pm (120 minutes)
Format
Individual written test, no experiments
Type
Approximately 5 analysis problems, each problem consists of 3-10 question parts
Difficulty
High level of difficulty. The questions require A-level or equivalent chemistry knowledge and the ability to apply this knowledge to new situations and problems in a creative way.
Location
Exam centers across China
Awards
(Grade boundaries for each award are set according to performance by students from UK. Typically, 60-65% of entrants in the UK gain at least a Bronze certificate, with the top 7-8% of UK entrants achieving Gold. Scores from competitors in China will receive awards according to these grade boundaries. In 2019, nearly 10% of participants from China received a Gold award, and over 64% received at least a Bronze award.)
Grading
All papers will be sent to the UK and graded by RSC-appointed examiners
Academic materials
UKChO past papers and mark schemes for more than 10 years are available on LearnChemistry
Registration
• Online: Click here to register
• Offline: registration through school coordinators
Deadline
February 3rd, 2020