Oxford Summer School: New Perspectives
▪ Full immersion in the Oxford college environment
▪ The highest calibre and take serious interest in helping students realize their potential
▪ 61 nationalities in 2018, make new international friends
▪ 8 subject options to choose from
▪ 6 afternoon workshops
▪ 15maximum morning class size, no less than 3 students from 1 country
▪ Report cards and a certificate
Oxford 
The University of Oxford is a collegiate research university located in Oxford, United Kingdom
It is currently ranked as the world's number one university,
according to the Times Higher Education World University Rankings
Oxford University has educated many notable alumni,and many foreign heads of state
Awards & Accreditations
We are delighted to have received several of the most prestigious awards in the education sector and recognition by numerous accreditation bodies as a result of our exemplary standards of education, service and safety
British Youth Travel Awards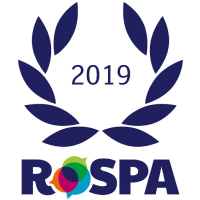 RoSPA AWARDS 2019 & 2018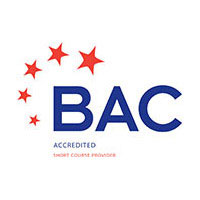 British Accreditation Council Accredited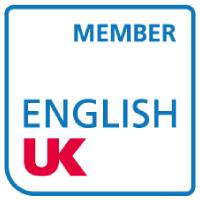 EnglishUK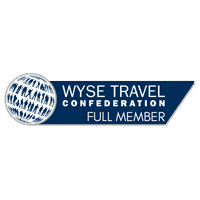 WYSE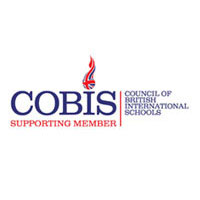 COBIS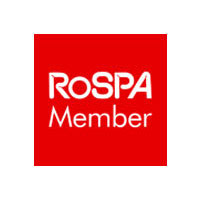 RoSPA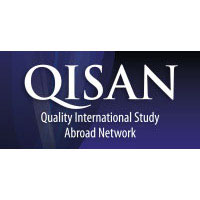 QISAN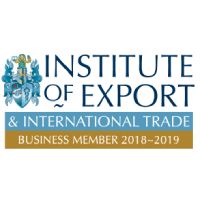 The Institute of Export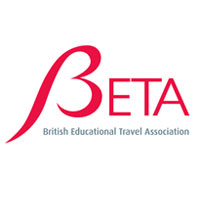 British Educational Travel Association
Association of Language Travel Organisations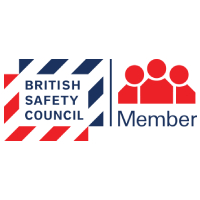 British Safety Council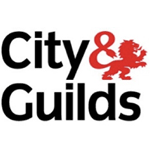 City & Guilds Accredited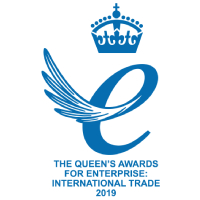 Queen's Awards for Enterprise 2019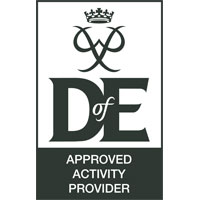 Duke of Edinburgh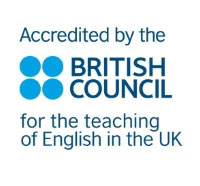 British Council Accredited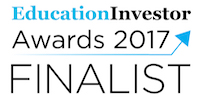 Education Investor Awards 2016: Finalist

British Youth Travel Awards - Finalist 2017
Date
Morning
Afternoon
Evening
9:00-10:30
11:00-12:30
13:45-15:30
16:00-18:00
19:30-22:30
Sunday
Arrival at accommodation
Welcome reception
Induction talk and "Ice Breaker" activities
Monday
List A
List B
Afternoon Workshop
Tour of Oxford
Quiz night
Tuesday
'Insight Masterclass' workshop event
Options:

Board Games or Table Tennis Competition

Wednesday
Afternoon Workshop
Visits to the Bodleian Library & the Sheldonian Theatre
Options:

Film Night on Campus or Homework Club

Thursday
Options: Tour of Magdalen College and Christ Church or Punting or Real Tennis
Options:

Salsa Dancing Workshop or        Inter-Campus Olympics

Friday
Afternoon Workshop
Visit to the Ashmolean Museum
Party
Saturday
Free time to complete homework assignments and explore Oxford / group seminar discussion
Options:

Summer Sports on campus or University and careers discussion with Counsellors

Sunday
Free time / Informal sports / seminar trip / homework club
Debate with high-profile speaker
Monday
List A
List B
Afternoon Workshop
Visit to the Pitt Rivers Natural History Museum in Oxford
Options:

Drumming workshop or Trip to G&Ds Ice cream parlour

Tuesday
inspiring talks
Options:

Stock Market Challenge or Murder Mystery evening

Wednesday
Afternoon Workshop
Visit to Botanic Garden in Oxford
Evening options:

Trip to watch Shakespeare's  Midsummer Night's Dream or Sports in University Parks

Thursday
Cultural Excursion to London
Evening options:

Trip to watch Shakespeare's  Midsummer Night's Dream or Sports in University Parks

Friday
Afternoon Workshop
Afternoon Workshop
Graduation ceremony & Party
Saturday
Departure day
* Schedule may vary according to the organizer.
List A
Artificial Intelligence/Climate and Sustainability/Creative Writing/Economics and Management/English Literature/Environmental Science/Experimental Psychology/Forensic Science/Genetics/Human Biology
Human Geography/Mathematics/Modern History/Physics and Chemistry/Politics and International Relations/Sociology
List B
Artificial Intelligence/Climate and Sustainability/Creative Writing/Economics and Management/English Literature/Environmental Science/Experimental Psychology/Forensic Science/Genetics/Human Biology
Human Geography/Mathematics/Modern History/Physics and Chemistry/Politics and International Relations/Sociology
Tip: Please note that, where a subject appears in both List A and List B, it is not possible to choose the same subject from both lists.
Course Description
Creative Writing
In this Creative Writing course, students will be introduced to a wide range of literary techniques, being coached in the development of a readable piece of prose, guided guided around the pitfalls of cliché, and learning how to compose, draft, and edit their own work. All you need for this course is creativity, enthusiasm, and imagination – although a blank notebook and lots of spare pens will come in handy too! Our Creative Writing course has been designed for students with an interest in taking their writing to the next level. The class aims to extend and challenge writing techniques learned in schools and encourages students to find their own 'voice' through which to express themselves.The first week will be spent acquiring a 'writing tool kit', providing students with key basic skills and introducing them to a variety of literary techniques. During the second week students plan, draft and edit their own short story, allowing them to experiment with some of these newly learnt techniques in their own work.
Economics & Management
The Economics and Management course has been designed as an introductory course for students who are relatively or entirely new to either subject, to outline the sorts of theories and issues with which business management theorists and economists are concerned, that students might study at university, and that generally allow students to engage with the world around them to a greater degree. Students are also given the opportunity to consider and express their own point of view, both through an essay task set in the first week and through a group task where they decide and justify what motivational strategies are most appropriate in different scenarios. Students benefit from the diversity of backgrounds, cultures and nationalities on the Oxford Royale Summer Schools New Perspectives programme, as they can share and exchange their experiences of different economic systems around the world, alongside considering how cultural differences affect management strategies; a vital area of knowledge in the modern globalised economy
Experimental Psychology
The Experimental Psychology class has been designed to offer students from varying backgrounds an introduction and insight into studying Experimental Psychology. Experimental Psychologists have addressed some of the most intriguing questions of life: What makes you you? What makes you different from other people? Is there always a clear difference between good and evil? This class provides students with the opportunity to study, discuss and debate these alongside a wide range of other fascinating and controversial issues. The class provides students with the opportunity to study topics beyond those they will have met in formal education, and to discuss and approach established arguments from alternative and challenging perspectives. Topics include the study and measurement of personality, infant development, social development, and attachment in childhood. The class also looks at key principles of experimental design, animal testing and the issue of ethics in experimental research – how should we engage with ethically controversial studies which have nevertheless helped further psychologists' research?
Human Biology
This Human Biology course is designed for students who wish to extend their knowledge and understanding of the science behind human physiology. It uses class discussion, debates, role plays, worksheets, quizzes and games to help students understand the basic scientific principles behind human biology and to get them thinking about some ideas and topics that they might not have encountered in the science teaching they have received at school. The class aims to be an interactive and fun introduction to human sciences, and so students are expected to get involved in discussions and to participate fully in class activities. These will be varied in order to engage all types of learner and will include plentiful use of examples and props.
English Literature
Students on this English Literature course will spend their time grappling with some of the most famous works in the English language. They will learn the basics of literary criticism and develop an understanding of how to examine and dissect literature, helping them to identify and understand sub-text, imagery and metaphor. Looking at structure, themes, motifs and symbols within texts, students will gain an appreciation of the variation between different forms of literature. The course will span some 400 years of history, review giants of literature such as Shakespeare, Austen and Orwell, and explore genres such as poetry, Gothic literature and contemporary works. As part of this course, students will have the chance to contribute their own ideas and interpretations as part of group discussions, thus building valuable communication skills that will stand them in good stead at school, university and beyond. In addition to debate, students will learn in a variety of other ways, including lectures, readings, interactive drama activities, textual analysis and written tasks. They will also be introduced to the art of writing an English literature essay, which will help them develop skills that will be invaluable for any humanities subjects they pursue in the future.
Human Geography
This Human Geography course encourages students to explore the relationship between humans and their natural environment. Studying economic and cultural geography, students will gain an understanding of the social patterns that shape human life. Through interactive challenges, project work, and classes on a broad range of topics, students will learn how communities around the world are coping with major changes in society through economics, government, and how corporate and individual decisions can shape cultural identity. The course is designed to introduce students to the study of human geography by exposing them to the principles of global politics and culture, whilst discussing contemporary issues surrounding economics, religion, identity, and health. The course is suitable both for those seeking general exposure to the subject and those who aim to pursue further education in the field of human geography. During the first week, students examine the basics of culture, society and economics, looking at Oxfam as a case study. In the second week they prepare a class project on a chosen country, and engage in more specific debate over contemporary issues in global affairs, such as development and aid. Classes are structured so as to offer the greatest opportunity for discussions; thus the course offers a combination of lectures, issue debates, written assignments and group presentations.
Sociology
A new course for 2020, Sociology is a ubiquitous discipline, which informs the decisions made by politicians, businesses, charities, and more. this course will offer students a taster of this huge field of study. Students will be introduced to the scientific methods of studying society, what we can learn from them, and the patterns they reveal to us about society.
Mathematics
The Maths course is designed for students with knowledge equivalent to GCSE level. The focus is on strengthening fundamental skills and techniques as well as introducing new and advanced topics. The aim is to strengthen existing knowledge and to give the students more confidence in dealing with more sophisticated topics in the future. Moreover, new techniques for solving well-known problems will be introduced. In addition, the students will be faced with completely new concepts such as those arising from the history of maths. Mathematics is relevant and important for a huge variety of subjects, so will be useful to students regardless of the path that they are interested in taking in future – and if they are budding mathematicians, then so much the better. Students will have the opportunity to present work in small groups, to practise graph drawing, and to learn about general logic using mathematical puzzles and riddles. The class will also give short 'previews' of the mathematics taught in higher classes and an explanation of the practical importance of the subject. In this way, it helps prepare students for further studies in Mathematics, and may even assist them in deciding whether it is something that they would like to study at degree level.
Modern History
There's more to history than the dim and distant past; historical events within our own lifetimes are paramount in shaping the culture, politics and economics of our present day. This course looks at recent history, how it is studied, and its continuing repercussions on the international community. While the course will look at the changes and trajectories around the world from the end of the Second World War onwards, its focus will be on the late 20th century, approximately from the fall of the Berlin Wall, up to the present day. Much of the course content will cover history that is within or nearly within the lifetimes of its students (for instance 9/11), some of which they themselves may even be able to remember clearly.
Physics & Chemistry
Our Physics and Chemistry course develops students' curiosity as well as their scientific imagination and reasoning, experimentation, and perseverance, boosting their understanding of core physical and chemical concepts beyond school curricular to introduce new, more advanced concepts. Scientists love to ask questions: How does this work? Why is it here? What happens if I…? Our Physics and Chemistry course aims to harness students' curiosity, as well as develop their scientific imagination and reasoning, experimentation, and perseverance. As their confidence grows, so too will their understanding of core physical and chemical concepts, building on and often going beyond what they will have studied at school. New, more advanced concepts will be introduced that students might not otherwise have encountered, spurring them on to pursue Physics and Chemistry at a higher level – fostering enthusiasm for the subjects is a key aim of this course.
Political Science & International Relations
This Politics and International Relations course introduces students to the methods of social scientific enquiry and contemporary issues which dominate the two disciplines. In each class, students are progressively exposed to the principles of liberal democratic politics and the contemporary issues dominating world politics. The course is suitable for both those seeking general exposure to the subject and those who aim to pursue further education in the field of politics and international relations. Classes are structured so as to offer the greatest opportunity for discussion, which is provided by a combination of lectures, issue debates, written assignments and class activities.
Environmental Science
This Environmental Science course is designed to introduce students to a broad-ranging and hugely topical subject area – never more relevant than in today's rapidly changing world. The central theme of the class is the relationship between people and the natural world, and it is aimed at any student with an interest in the future of our global environment. Week 1 is used to explore some of the most significant issues for contemporary environmental scientists: climate change, biodiversity loss, and environmental disasters. Week 2 introduces a more theoretical context to the topical issues covered previously. Students will learn about the different approaches to managing the environment, and also how Environmental Science is very much bound up with politics, ethics, and culture – what might the repercussions be if a country's government decided to implement nuclear power plants, for instance?
Artificial Intelligence
Brand new for 2020, ORA is delighted to present our very own Artificial Intelligence course. This course will introduce students to the rapid technological advances made in the simulation of human intelligence, its implications for society, and the debate over the risks posed by highly intelligent AI. With cutting edge AI displaying increasingly 'human' abilities (such as learning and reasoning), there is no better time to study this exciting topic!
Climate and Sustainability
In an era where the climate seems increasingly volatile, humanity is realising the great impact that we have on our planet. This new course for 2020, will teach our students how countries, business, and individuals can tackle the issues of climate change and sustainability.
Forensic Science
Brand new for 2020, our forensic science course will expose students to how scientific methods are used in solving crime effectively. Our students will be introduced to a range of methods: from the development of DNA testing to the rising importance of digital forensics.
Genetics
Gene editing is becoming an increasingly viable option for the prevention of incurable diseases. Previously only available for our older students, in summer 2020 this specially adapted option will also be available to our younger students. The course serves as an introduction to the study of human evolution, of genetic traits, and impact of the most recent advances made in the field.
Accommodation
Live in Historic Oxford Colleges
St Peter's College
St Peter's is one of the University of Oxford's youngest colleges. It was founded in 1929 as an independent hostel for students with the aim of providing low-cost education. In 1961, St Peter's became a college of the University.
St. Hugh's College
St Hugh's is a relatively young college by University of Oxford standards, having been founded in 1886. Its founder, Elizabeth Wordsworth (William Wordsworth's great-niece) wanted – in face of considerable opposition – to make an Oxford education available to women. While the college now accepts students of all genders, it still holds to its radical tradition and focuses on providing an Oxford education to anyone with the academic skills required, regardless of their background.
Lady Margaret Hall
Lady Margaret Hall(LMH to students) was founded in 1878 as the first women's college in Oxford and is one of the University's younger colleges. It started accepting male students in 1979.The College is set on the River Cherwell and is well known for its elegant gardens. The famous English architect Giles Gilbert Scott designed the college's Byzantine-style chapel.Some of the most well known alumni of the College include Benazir Bhutto, (former Prime Minister of Pakistan); Michael Gove, (Secretary of State for Education); Nigella Lawson, (celebrity chef and writer); and Ann Widdecombe (former government Minister, novelist and broadcaster).
Cultural Exchange
A full cultural and recreational programme is included. Activities such as museum tours, punting on the river and summer sports are available to all ORA students. In the evenings, the programme offers students parties, quiz nights, talent contests and much more. Students will go on two coach excursions per session.On these, they will explore places of historic and cultural interest, such as London, Warwick Castle, and Blenheim Palace.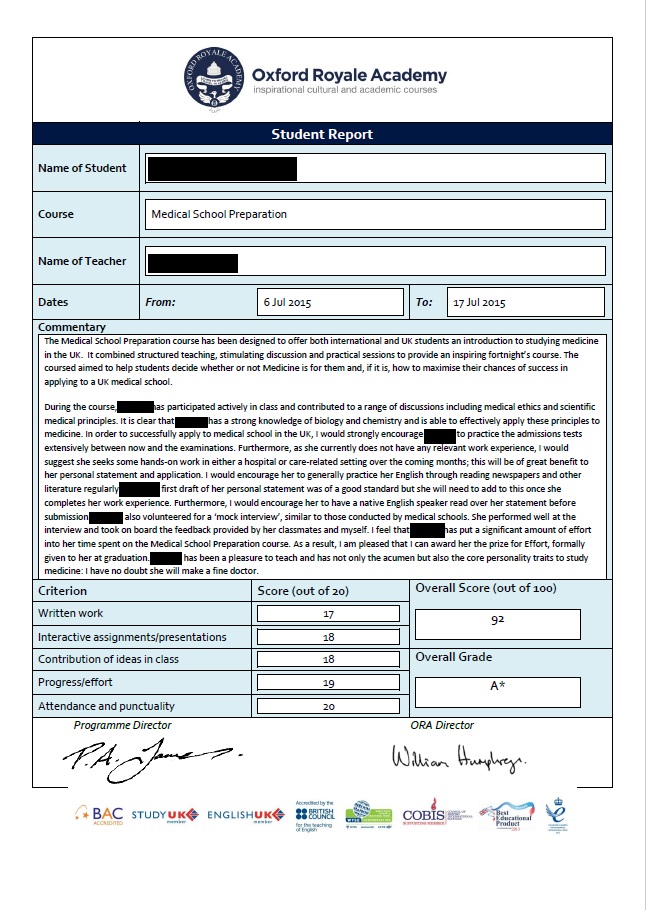 Student Report-A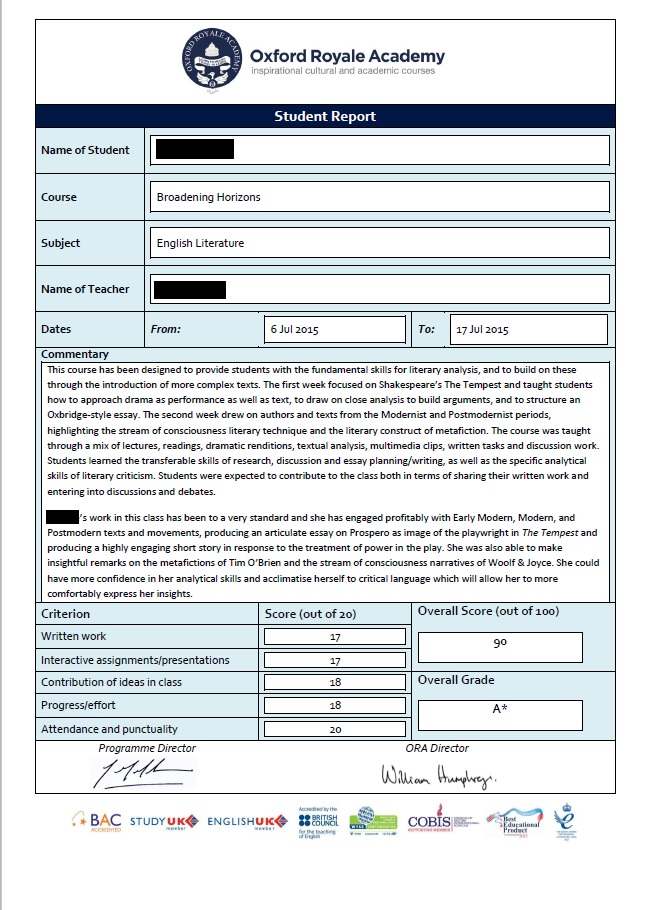 Student Report-B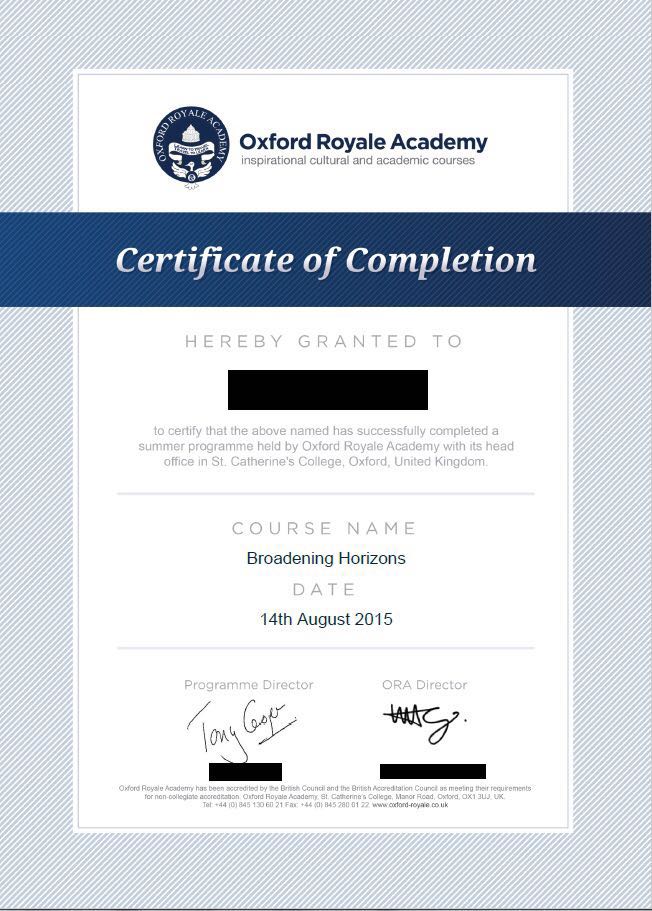 Certification of Completion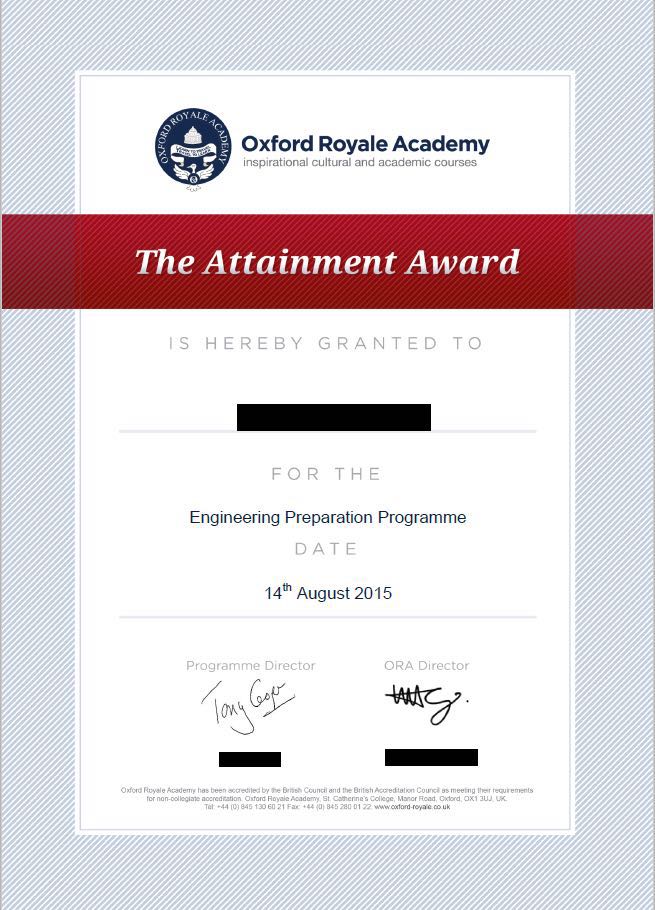 The Attainment Award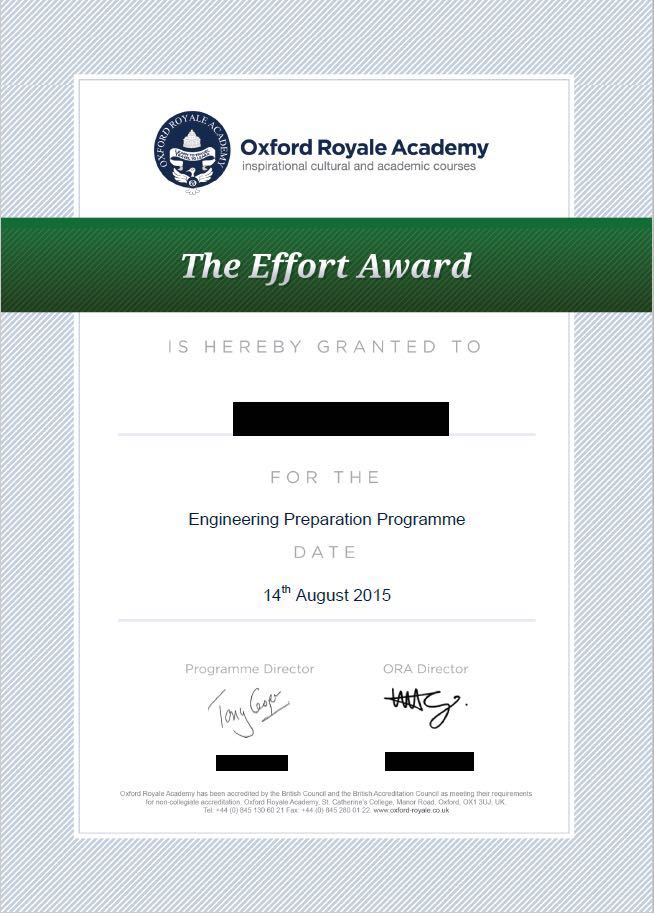 The Effort Award
Teaching Faculty
Please see more details:https://www.oxford-royale.co.uk/staff/teaching-faculty
| Name | University | Subjects |
| --- | --- | --- |
| Mary Scott | Oxford | Acting & Performance |
| Rey Conquer | Oxford | Acting & Performance |
| Rosa Teira | Oxford | Oxford's Art & Architecture |
| Jack Doyle | Oxford | Acting & Performance |
| Matthew Reza | Oxford | Public Speaking & Debate |
| Jemma Jones | Oxford | Leadership & Teambuilding |
| Chris Lander | Oxford | Leadership & Teambuilding |
| Leonie Schultz | Oxford | Academic Writing |
| Chris Darko | Oxford | Business Challenge |
| Name | University | Subjects |
| --- | --- | --- |
| David Bowe | Oxford | English Literature |
| Jemma Jones | Oxford | Archaeology & anthropology |
| Merilin Kiviorg | Oxford | Political Science & International Relations |
| Maryanne Frances Saunders | Oxford | Oxford's Art & Architecture |
| Stella Shakerchi | Oxford | Creative Writing |
| Gabriel Raeburn | Oxford | Contemporary History |
| Chris Lander | Oxford | Leadership & Teambuilding |
| Udit Bhatia | Oxford | Political Science & International Relations |
| Sabrina Martin | Oxford | Economics & Management |
Testimonials
From
Students
When I first arrived at Oxford Royale Academy, I was feeling anxious about whether I would fit in or not. However, as soon as I arrived, I felt at ease, as the friendly staff guided me. I immediately made new friends and started to gain a lot of interest in the topics I was learning at ORA, as the teachers were experts in their fields. The campus was beautiful and comfortable, and I enjoyed every second I spent with my newly made friends in the lush gardens. Thank you so much, ORA, for giving me a home away from my own.
Oxford Royale Academy truly has provided me with the best experience of my life to date. From the educational benefits and the cultural experiences to the opportunity to meet some of the most interesting people from around the globe, every aspect of my life has been positively affected by the two short weeks I spent at Oxford. It was utterly incredible.
All I can say is thank you. Thank you, Oxford Royale Academy for giving me the opportunity to step out of my comfort zone and experience one of the best summer holidays of my life. I knew I was going to have a fantastic summer, and I had waited anxiously for over a year to attend the program. The actual experience, however, was far better than my fantasies. I learned so much in such a short time. I learned about the subjects I had chosen to study, I learned about the city of Oxford, but in particular, I learned about cultures from all over the world.
The people, the organization and the education was phenomenal, I absolutely loved every part of my stay. The counselors were understanding and appreciative, not to mention my classmates were some of the nicest people I have met. There is plenty to do at Oxford Royale, the holistic experience encapsulates far more than simply school work, from parties to punting to birds of prey shows, I was never once bored.
Time shuttles by unimaginably quickly for me in these two weeks. Oxford Royale Academy enables me not only to relieve my mood but also to learn about research skills. These two weeks will strongly remain in my memory. THANK YOU everyone one for bringing me an unforgettable, exciting, and relaxing experience. I will miss everyone who brought me joy and excitement. My confidence and independence grew on this course, and will help me get to my next destination. These two weeks are unforgettable, unimaginable, and monumental, because I have learnt about university life.
Date
5th July 2020 - 18th July 2020 (14 days)
19th July 2020 - 1st August 2020(14 days)
2nd August 2020 - 15th August 2020 (14 days)
Requirement:
A recommendation letter from your teacher is required to prove your English proficiency as the program is conducted entirely in English and a phone interview with international staff at ASDAN is required.
Admission Quota
In each class, there are no more than 4 Chinese Students.
Application Process (2020)
Application and Selection (Jan. to Mar.)

Sign up and Payment (Mar.)

Visa (April and May)

Cross Culture Communication online training (April and May)

Academic Preparation (June)

Fly to the UK

Back to China