Oxford Summer School
Phone
East China: Miss. Huang 18321917128/021-55789138
North and Northeast China: Miss. Liu 13426307315/010-84828941
South and Southwest China: Miss. Qin 13632952698/075586728071
Northwest and Central China: Miss. Cheng 18628376953
Education Institution Cooperation: Miss. Zhuang 18810699665
Summer Courses Inspired by the World-Famous Universities of Oxford
Round 1: 5th Jul. - 18th Jul. 2020 (14 Days)
Round 2: 19th Jul. - 1st Aug. 2020 (14 Days)
Round 3: 2nd Aug. - 15th Aug. 2020 (14 Days)

Oxford 
The University of Oxford is a collegiate research university located in Oxford, United Kingdom
It is currently ranked as the world's number one university,
according to the Times Higher Education World University Rankings
Oxford University has educated many notable alumni,and many foreign heads of state
High calibre teachers with a strong passion in helping students
Guest lectures from academic speakers
Full immersion into the Oxford college environment
Insight into one of the best education systems
Round 1: 5th Jul. - 18th Jul. 2020 (14 Days)
Round 2: 19th Jul. - 1st Aug. 2020 (14 Days)
Round 3: 2nd Aug. - 15th Aug. 2020 (14 Days)

Summer Courses Inspired by the World-Famous Universities of Oxford 
The Oxford Summer School offers students aged 16-18 the opportunity to live and study in colleges of the University of Oxford for two weeks. Most courses are taught by Oxford University teachers, offering more than 20 courses to choose from. The full course of instruction, accommodation and dining takes place in Oxford. The main idea of learning and entertainment for the international youth is to appreciate the essence of academics and British culture, and ultimately be awarded the Royal Oxford official certificate and graduation report. As an Exclusive partner, ASDAN China will select outstanding students to attend the Oxford Summer School Program
√ High calibre teachers with a strong passion in helping students
√ Guest lectures from academic speakers
√ Full immersion into the Oxford college environment
√ Insight into one of the best education systems
Awards & Accreditations
We are delighted to have received several of the most prestigious awards in the education sector and recognition by numerous accreditation bodies as a result of our exemplary standards of education, service and safety
British Youth Travel Awards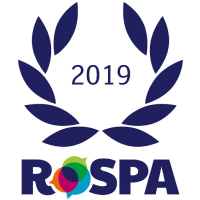 RoSPA AWARDS 2019 & 2018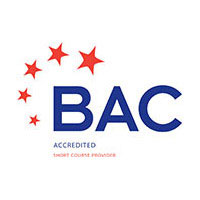 British Accreditation Council Accredited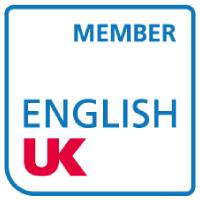 EnglishUK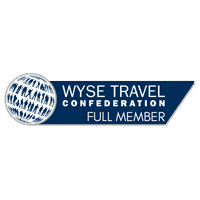 WYSE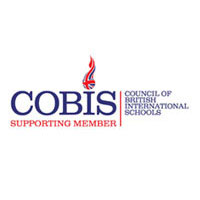 COBIS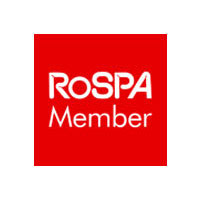 RoSPA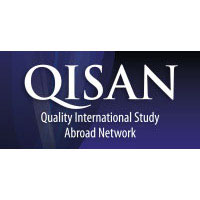 QISAN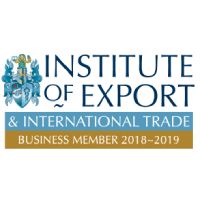 The Institute of Export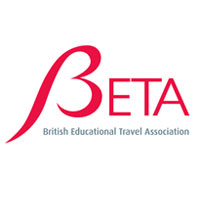 British Educational Travel Association
Association of Language Travel Organisations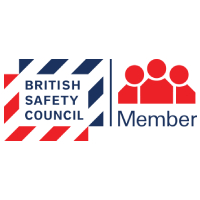 British Safety Council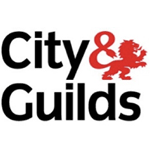 City & Guilds Accredited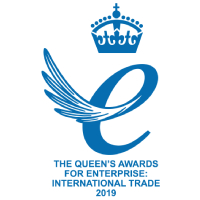 Queen's Awards for Enterprise 2019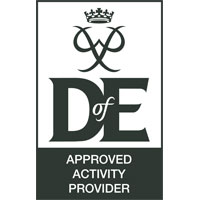 Duke of Edinburgh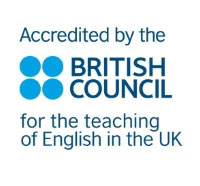 British Council Accredited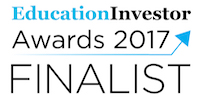 Education Investor Awards 2016: Finalist

British Youth Travel Awards - Finalist 2017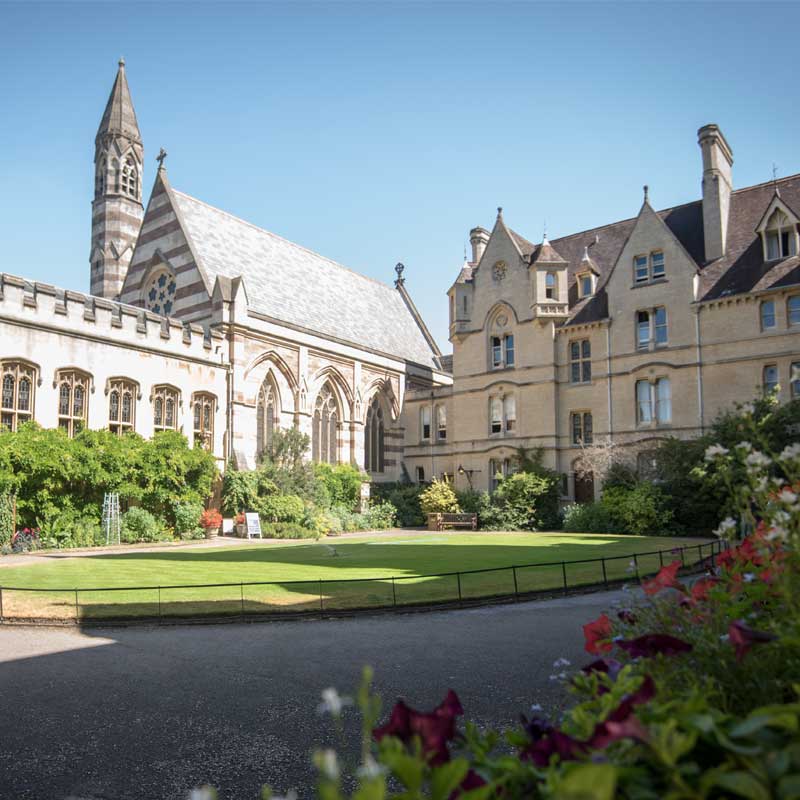 Live and study in a college of Oxford University
Immerse yourself in the beautiful lanes, imposing streets, and rich academic history of a city which has acted as a prestigious and tranquil centre of intellectual life and curiosity for centuries. Your home for the duration of your stay will be in one of our wonderful Oxford centres, where you will get the chance to experience what undergraduate life might be like at one of the best universities in the world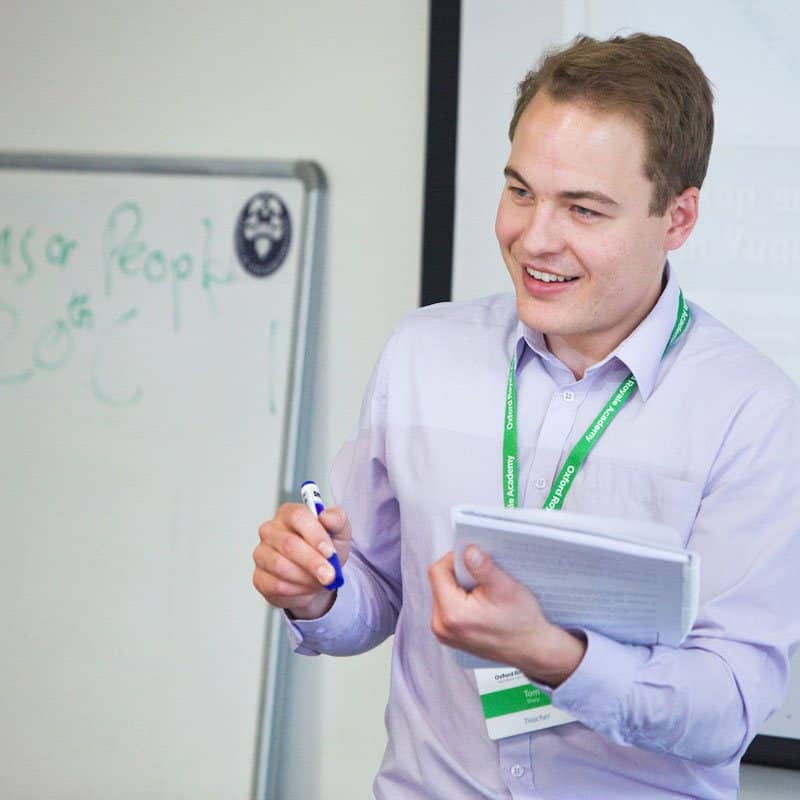 Be taught by inspirational academics
Participants will be taught by qualified, knowledgeable and well-trained members of the Oxford Summer Schools faculty, who are committed to passing on their passion for their discipline to their summer students. We encourage an open and intellectually inclusive classroom environment where each student feels confident enough to contribute their opinion, enabling all to learn from the experiences of their peers, make new friends, and absorb new knowledge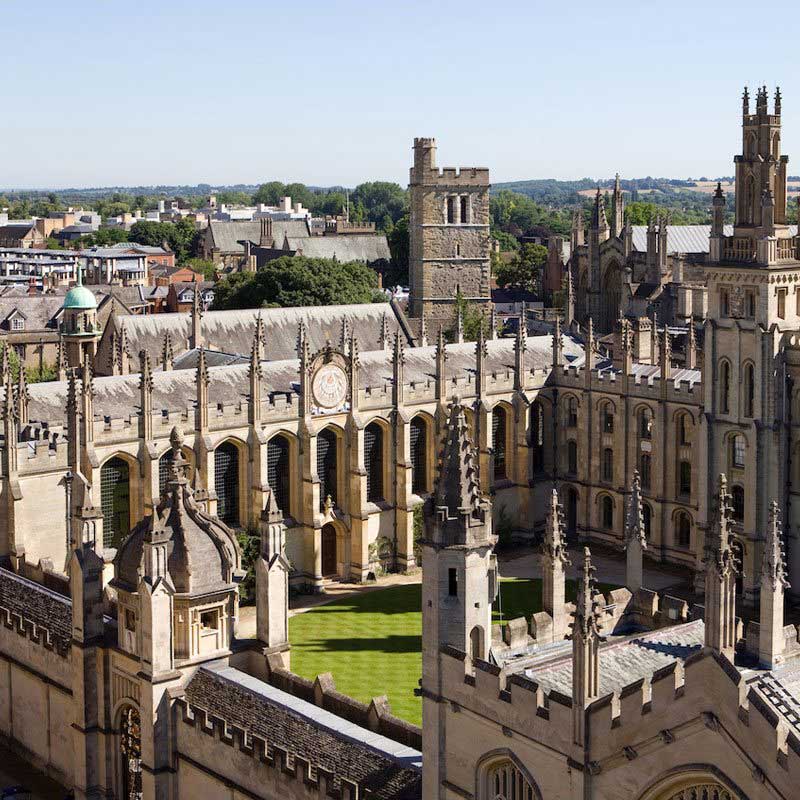 Discover all that the UK has to offer
Students on our summer schools enjoy the full extra-curricular timetable for which Oxford Summer School has become internationally famous, including dance workshops, tours of museums and key sites, themed parties and much more. You could be whisked away to glitzy attractions such as the Tower of London, Windsor Castle, and the Warner Bros. Studio Tour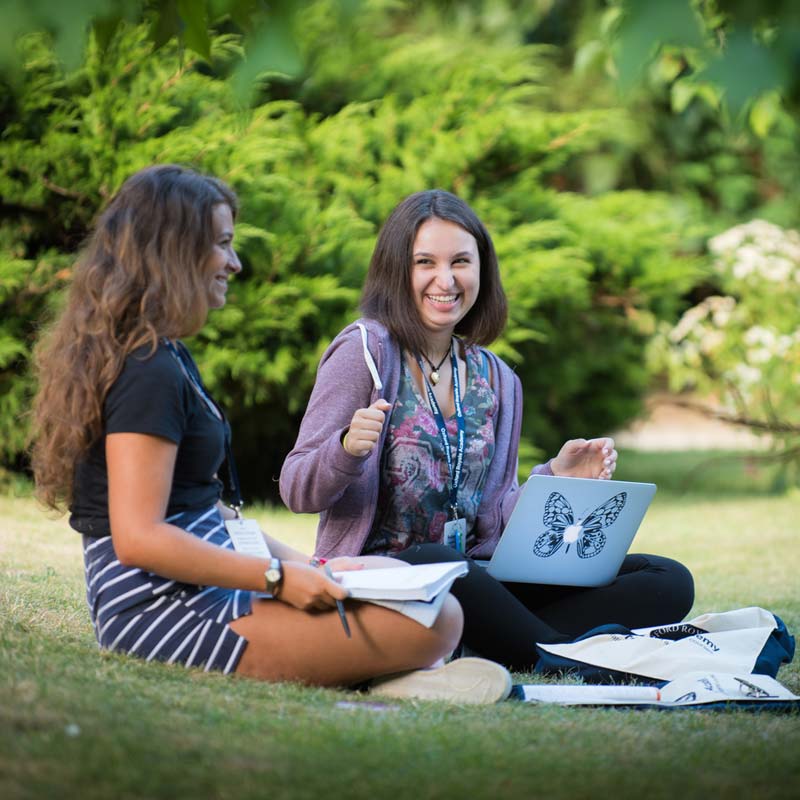 Oxford summer courses to suit all academic interests and goals
Our courses encompass a wide variety of engaging academic disciplines and subject options. Tomorrow's young leaders may consider honing their understanding of the international political climate with our Global Leadership Programme.
Academic Content
Oxford Summer School has helped over 20,000 students from over 150 nations achieve their goals. Let us help you achieve yours.
List A
Archaeology and Anthropology/Astronomy/Biotechnology/Blockchain Foundations/Business Finance/Chemistry/Classical Civilisations/Climate and Sustainability/ Contemporary History/Creative Writing/Criminology/Cryptocurrencies/Economics/English Literature /Experimental Psychology/FinTech (Financial Technologies)/Forensic Science/Genetics/Human Sciences/Journalism/Management Studies/Marketing/Mathematics/Medical Biology/Neuroscience/Philosophy/Physics/Political Science and IR/Business and Enterprise Programme/Engineering/Computer Science/Medical School Preparation
List B
Archaeology and Anthropology/Astronomy/Biotechnology/Blockchain Foundations/Business Finance/Chemistry/Classical Civilisations/Climate and Sustainability/ Contemporary History/Creative Writing/Criminology/Cryptocurrencies/Economics/English Literature /Experimental Psychology/FinTech (Financial Technologies)/Forensic Science/Genetics/Human Sciences/Journalism/Management Studies/Marketing/Mathematics/Medical Biology/Neuroscience/Philosophy/Physics/Political Science and IR/Business and Enterprise Programme/Engineering/Computer Science/Medical School Preparation
Tips:
1. Please note that, where a subject appears in both List A, List B and afternoon workshop, it is not possible to choose the same subject from both lists. All option choices must be unique.
2.If you are interested in Business and Enterprise Programme, Engineering, Computer Science and Medical School Preparation, these subjects are special cases where you are allowed to choose them from List A and List B.
Course Description
Archaeology & Anthropology
Overview
This course takes a hands-on approach to the twin disciplines of archaeology and anthropology, taking full advantage of the superb collection in the nearby Pitt Rivers museum to learn more about how humans have developed and the nature of our societies.
Course description
Archaeology is the study of human activity in the past (both history and prehistory), primarily through the investigation into the artifacts and traces that such activity leaves behind. Anthropology looks at human activity both in the past and the present from a scientific perspective. These two fields are complementary and often taught together.
Students will look at the theory and the practice of archaeology and anthropology, for instance by handling artifacts, participating in a mock archaeological excavation, and considering their own daily lives from an anthropological standpoint.
As with all ORA classes, discussion and student contributions are wholeheartedly welcomed; the diversity of the student body at our summer school will be a tremendous advantage in considering the different ways in which societies operate and have evolved around the world.
Astronomy
Overview
The study of stars and outer space is an ancient one, and is in constant development. This option will allow students to tap into that heritage to better understand the universe.
Course description
For millennia, humans have turned their eyes to the heavens and pondered the nature of the celestial objects shining back at them. On this course, students will have the chance to address the same questions with the benefit¬ of modern scientific understanding, charting the history of astronomy and gaining an appreciation of the powerful equipment available to astronomers today.
Students on the fascinating Astronomy option will learn about celestial objects ranging in size from asteroids to galaxies, as well as having the opportunity to debate some of the biggest questions, such as: is there life beyond Earth? Could humans ever populate Mars? What lies beyond the universe?
Biotechnology
New for 2020, this course will immerse students in this cutting edge discipline. Students will learn how biological processes can be used technological innovations and purposes
Blockchain Foundations
Overview:
This cutting-edge course is truly interdisciplinary, covering computer science, politics, sociology, economics and more, all explored and analysed through the lens of blockchain technology. At the end of this course, students will have learned valuable new skills for analysing a complex and novel subject from a multidisciplinary perspective and will thoroughly understand blockchain technology, its uses and its ongoing impact on our society.
This academic course explores one of the most exciting and promising technologies of the 21st century, looking into the use and abuse of blockchain technology from multiple different perspectives.  Students will begin by looking into the technical and mathematical details of how the blockchain functions, as well as the other new technologies, such as greater data transfer and storage capacities, that have enabled blockchain to become viable. Following this, they will consider the myriad uses to which this technology can be put, from the positive uses - such as the charities using blockchain to ensure their donations reach the intended recipients, to the negative - such as those who use blockchain technology to enable organised crime. Finally, students enrolled on this course will learn about the societal impact this technology has already had, and the consequences its use may have in the future
Business Finance
Overview
The financials of big businesses are often bemusing to an untrained eye. This option is a perfect primer for students who want to understand this integral cog in the worldwide economy.
Course description
How are big businesses financed? What happens when a company goes public? How will UK businesses weather the storm of Brexit? These are all questions students will have the chance to address on this fascinating and challenging course.
Students will be introduced to key concepts in business finance, from company-level ¬finance to how businesses fit within the wider economy. Through theoretical study and practical exercises, students will get to grips with a challenging subject and pave the way for future study and careers in this competitive field.
Climate and Sustainability
In an era where the climate seems increasingly volatile, humanity is realising the great impact that we have on our planet. This new course for 2020, will give our students an in depth understanding of the strategies used by countries, businesses, and individuals to tackle the issues of climate change and sustainability.
Chemistry
Overview
This course goes beyond the chemistry conventionally studied at secondary school level in order to challenge and excite students about the possibilities of this fascinating subject, exploring topics from molecular structure to organic chemistry.
Course description
A wide variety of different teaching styles are used in this course to help students understand and engage with chemistry at an advanced level and give them a taste of the study of chemistry at university.
Topics covered will include atomic structure, the concept of moles, solutions, acids and bases, equilibria, oxidation and reduction and organic molecules. The class also looks at some simple thermodynamics and kinetics, including the concepts of enthalpy and entropy and the collision theory of reactions.
Class discussions, debates, presentations, role plays and written work are all used in the course to present challenging material in different ways. Inspiring teaching helps students think creatively and fosters students' confidence and curiosity.
Please note
It is not possible to choose Chemistry from both List A and List B, as the course content is the same. All option choices must be unique.
Criminology
New for 2020, this course will allow students to develop an understanding of this fascinating interdisciplinary discipline. Students will learn why crime occurs, about societal reactions to crime, and effective crime prevention techniques in an immersing new syllabus.
Classical Civilisations
Overview
This course explores all aspects of life in the world of the Ancient Greeks and Romans, from history to belief systems, and encourages students to engage fully with the past through debates, interactive exercises and reenactments.
Course description
The ancient world has been studied in Oxford for nearly a millennium, making this the ideal place to learn about the distant past.
Using resources such as Oxford's world-class collections and original texts, this course looks not just at the major events of history, but also at the colourful reality of daily living in Ancient Greece and Rome.
A focus of this course is the contrast and comparison between the ancient world and the world we live in today. Lessons will address the myriad ways in which the ways we think and work today were influenced by people thousands of years ago.
In these ways, the course seeks to make the past less remote and more comprehensible, creating a lively and interesting environment in which to learn.
English Literature
Overview
Looking at literature from William Shakespeare's The Tempest right up to contemporary postmodern writing, this course is a thorough introduction to literary analysis and interpretation.
Course description
Ideal for any student with a curiosity about literature, this course teaches students how to write an Oxbridge-style essay, how to engage with complex and difficult writers like TS Eliot and Virginia Woolf and how to build arguments from close analysis of texts.
Students will also get the chance in their second week of study to engage in an Oxford-style tutorial discussion of their views, in which their ability to put forward and defend their thoughts will be thoroughly honed and tested.
The broad span of this course enables students to gain a thorough understanding of how English Literature is studied at levels above what they may have had the opportunity to experience at school. ORA's passionate and dedicated teaching staff encourage lively classroom discussion and delight in passing on their love of literature to their students.
Business and Enterprise Programme
Cryptocurrencies
Overview:
Students studying this course will learn how the field of economics has changed in the 21st century, setting the context for the emergence of cryptocurrency and using this understanding to explore the consequences that the development of cryptocurrencies has already had and may continue to have in future. Using cryptocurrency as an example, students will also explore the phenomenon of economic bubbles: how they develop, how to spot them, how to avoid them and how they can be mitigated or leveraged. They will learn about different types of cryptocurrency and explore how they differ.
It's all of these factors in combination that make cryptocurrency a fruitful and interesting area for academic study. This course, at the very cutting-edge of modern technology, will introduce students to the world of cryptocurrency and equip them with the knowledge and skills they need to understand how it works and analyse its impacts.
Creative Writing
Overview
Students who want to be inspired to produce their best creative work will be well-suited to this course, which aims to help students come up with great ideas and equip them with the skills to realise those ideas to their full potential.
Course description
This heavily interactive course uses multiple techniques to help enhance students' creative and literary abilities.
First, the course will engage with a variety of literature of different styles and genres to help students learn from great writers. Additionally, students will read and critique each others' work, which helps develop skills in editing and giving and receiving constructive criticism. Finally, students will be encouraged to do a great deal of writing over the two weeks' length of this course, to overcome the fear of a blank page.
While the main focus of the course will be on prose, students who are interested in writing in other forms, such as poetry, will also have the opportunity to do so.
Genetics
Overview
The study of human evolution, and of genetic traits, is growing in significance year on year. Get an insight into this field with our specially designed Genetics study option.
Course description
How did you inherit your parents' grey eyes or blonde hair? Why is it that some people are more likely than others to be predisposed to a medical condition? How did humans evolve to be the way they are today? These are the kind of questions students will address on the fascinating Genetics course option.
Through a combination of theoretical learning and practical scientific exercises, students will explore this challenging scientific field and gain a deeper insight into the building blocks of human life. More broadly, students will gain an understanding of how genetics fit¬ into the bigger picture of human evolution.
Economics
Overview
This introductory course familiarises students with the key principles of economics, covering topics such as market, government intervention, policy objectives and instruments, trade and exchange rates.
Course description
Designed for students with little or no pre-existing knowledge of economics, this course provides a thorough grounding in the topics studied at pre-university and university level in economics and related disciplines.
The course will cover microeconomics, macroeconomics and international economics, giving them a good overview of the subject as a whole to use as a launching platform for discussion and debate.
The discussion of current economic issues is central to the course, in order for students to see how the theories that they have studied in the abstract can have concrete applications in the real world. For instance, students will look at issues like the Eurozone and how to combat unemployment.
FinTech (Financial Technologies)
New for 2020, students will learn about the ways in which technology is used to improve and modernise the provision of financial services. A truly 21st century discipline, this course will equip students with a real head-start ahead of further education
Forensic Science
Brand new for 2020, our forensic science course will immerse students in the scientific methods used to solve crime effectively. Our students will be given an insight into a range of methods: from the development of DNA testing to the increasingly important discipline of digital forensics.
Management Studies
Overview
The skills required by managers in modern businesses are diverse and require deft implementation. This option is a chance for students to get an early taste for these skills, and to get some practice in!
Course description
What does it take to lead people? What are the challenges a manager must face, and what are the techniques they can use to overcome them? Management Studies provides answers to these questions and more, introducing students to the reality of management in the 21st century.
Ideal preparation for careers in any field, this course provides students with theoretical and practical insights into the world of business, enabling them to take their first steps into practising skills that will benefit them throughout their working lives.
Experimental Psychology
Overview
This course covers the fundamental concepts and the most influential theorists in experimental psychology, and then allows students to undertake research within the field of psychology on a topic of their own choosing.
Course description
Reflecting the material that students would encounter on an undergraduate psychology course, this course covers both the theory and the practice of experimental psychology.
It addresses famous psychological experiments, looking at their conclusions as well as their ethical implications and shortcomings. It then goes on to teach students how to design and carry out their own psychological experiment and produce a report on their findings.
The course aims to allow students to gain insight into their own personalities and development and to relate the material to their own lives and experiences, teaching them about the way that people's minds work and the realities of human nature.
Marketing
Overview
Students on this option will explore the contemporary world of marketing, learning how to harness trends and exploring the varied techniques of this omnipresent modern industry.
Course description
In a world in which we are continually bombarded by marketing, this course will unlock some of the secrets of modern marketing and the many forms it takes. This fascinating course will give students a deeper understanding of a wide range of media, as well as the psychology behind it.
Students will explore traditional aspects of marketing, such as television advertising and public relations, in conjunction with the techniques used by digital marketers to increase a brand's visibility online.
Engineering
The course aims to introduce students to the wide range of options they have when studying engineering at university, as well as the challenges facing the modern engineer. Students will consider university engineering courses and how they differ, looking into a variety of engineering fields, such as mechanical, electrical, civil and chemical, and the associated opportunities and potential careers. They will also have the opportunity to work on their university application, developing their personal statement and interview technique, as well as practicing potential admission tests. Students will examine a typical set of tests used to select engineering students, and discuss what it is that universities are looking for in engineering candidates.
Neuroscience
Overview
The human brain is incredibly complex, and the science surrounding is made to match. This option will give students an insight into this complicated area of science, and practical experience in dealing with it.
Course description
Ideal for aspiring medics and anyone with an interest in human biology, this fascinating course introduces students to the phenomenally complex workings of the human brain. As well as exploring the anatomy of the brain and how it is structured, students will gain an understanding of how the brain handles emotions, memory and other functions.
As well as learning the theory, students will undertake scientific research exercises and group work that will provide them with practical experience, helping to consolidate learning and building valuable skills for future study.
Philosophy
Overview
This course introduces students to the fundamentals of analytic philosophy, an area of study which dates back to the 6th century BC. Students will analyse and debate some of the most fundamental questions of life and thereby develop skills in discussion and public speaking.
Course description
Discussion is central to this challenging and energetic course. From "what makes an action right or wrong?" to "What is truth?", students will be asked to consider some of humanity's deepest and most enduring questions, and learn how to assess and defend their own points of view.
The course will address four branches of philosophy: logic, metaphysics, epistemology, and ethics. The philosophy of science will also be considered.
Students on this course will be asked not merely to question the views of others, but also to examine their own beliefs and to give and receive constructive criticism, thereby learning valuable transferable skills in objectivity and mature approaches to disagreement.
Physics
Overview
This course aims to serve as students' first taste of advanced physics of the kind that is taught at university. Its up-to-the-minute approach shows the challenges and rewards of studying physics in the present day.
Course description
The major areas of physics covered by this course include relativistic and quantum physics, which are looked at not only from the perspective of science and maths but also analysed from a philosophical and technological point of view.
This course uses multiple teaching and learning methods; problem-solving in groups is a key technique, as this mimics the way physics research occurs at higher levels.
There should be minimal overlap between high school physics and the content covered on this course. Due to the fast-paced nature of recent developments in physics, much of what is conventionally taught in schools is out-of-date – this course aims to keep students abreast of the very latest discoveries in physics and their thrilling implications.
Please note
It is not possible to choose Physics from both List A and List B, as the course content is the same. All option choices must be unique.
Political Science & International Relations
Overview
Starting with an introduction to the principles of liberal democratic politics and moving on through discussion of contemporary issues dominating world politics, this course familiarises students with the study of political science in conjunction with international relations.
Course description
Students first learn about the basics of democratic politics and then explore their effects from an international perspective – for instance, by looking at the evolution of warfare in an age of global terrorism.
In the second week of the course, students use this knowledge to explore the field of International Relations further, for instance by looking at the function and effects of global governance.
More than 90 different nationalities were represented at ORA's summer school in 2014. This diversity of background and experiences is particularly valuable in Political Science and International Relations, as it enables students to learn from one another and gain new international perspectives that they may not previously have considered.
Human Sciences
This course has been designed to provide students with an overview of the social and biological factors that affect human life, ranging from the study of genetics and evolution to how humans are affected by their own social structures, and also considering the academic interplay between the subject and others.
Students will discuss the fundamental question of what it means to be human, looking at how we can apply human sciences to modern life. Throughout the series of lessons, students examine current sociological issues such as population growth, as well as the quantitative methods used in human sciences. The course takes a hands-on and interactive approach, looking at objective areas of research and the methodologies of Human Science, through lively experiments and case studies.
Journalism
This course is designed to introduce students to the study of journalism by developing their ability to respond critically to a wide range of journalistic media; it is suitable for both those seeking general exposure to the field and those who aim to pursue a career in journalism and want to hone their skills while considering journalism's requirements. The course will look at broadcast as well as print journalism, and the increasingly relevant world of online news. While the primary focus will be on journalism in the UK, the diversity of nationalities in attendance on the course (students from nearly 50 different nationalities attended the Broadening Horizons summer school last year) will also provide a valuable perspective on how news is reported around the world.
Mathematics
Overview
Intended to build confidence and curiosity about mathematics, this course goes beyond the average schoolroom in teaching basic concepts from higher mathematics that shows the exciting topics that modern mathematics can include.
Course description
The range of topics covered on this course is broad, spanning game theory, logic, geometry and computer science, designed to demonstrate the wide variety of interesting uses to which mathematics is put in the modern world.
Students' existing interest in mathematics is nurtured and encouraged by this course. Activities will include solving riddles and critical thinking puzzles, drawing tessellations and fractals, playing strategic mathematical games, and even building a primitive computer.
The course reflects the most exciting and dynamic aspects of mathematics in the modern age in its content and teaching.
Please note
It is not possible to choose Mathematics from both List A and List B, as the course content is the same. All option choices must be unique.
Medical Biology
Overview
This course explores the science that supports modern medical practice, ranging from the biology behind human health and disease to medical ethics and the political and environmental factors affecting public health.
Course description
Ideal for any student interested in studying subjects allied to medicine in future, or who is considering a variety of different areas of science, this course gives a thorough overview of the scientific background of medicine while exploring its interdisciplinary interactions.
The course is designed to be interactive and engaging, with all students encouraged to contribute their thoughts to class discussions and debates.
Additionally, ORA's expert teaching staff are able to advise students on the best ways to pursue their interest in this challenging and competitive field.
Please note
It is not possible to choose Medical Biology from both List A and List B, as the course content is the same. All option choices must be unique.
Contemporary History
Overview
This course explores world history from the ending of the Second World War up to the present day, looking at topics from the decolonisation of Africa and Asia to conflict in the Middle East. Students are encouraged to engage with debates and think like professional historians.
Course description
The events that this course looks at are those which directly shaped the world that we live in today, and which are frequently subject to intense discussion.
Special emphasis is given to the most recent historical events, such as the rise of global terrorism and the Iraq War. This enables students to consider how historians interpret events that are still ongoing.
Students will use primary sources, including extensive use of video from the British Pathé archive, in order to approach history in a mature and sophisticated way. They will be encouraged to go beyond rote learning of facts and look at themes, methodology, and analysis of events.
Medical School Preparation
Workshops
Students select one afternoon Workshop to attend.
Academic Writing Skills
Intended primarily for non-native English speakers who may be considering applying for universities in the English-speaking world, this course develops a key skill: academic writing in English
Acting and Performance Skills
This course introduces students to the fundamental skills and techniques that are used by actors for both stage and screen. Alongside using improvisation for skill development, students will carry out scene studies from plays by well-known writers of the past and present
Business Challenge
The aim of the Business Challenge workshop is to introduce students to the practical realities of business management via the fun and interactive method of developing their own business idea in small groups
Global Issues Seminar Series
This course looks at a wide range of contemporary environmental, economic, social, and political concerns over the course of a series of seminars. Students will benefit from a truly global viewpoint, discussing these issues with classmates from all over the world
Graphic Design
This afternoon workshop introduces students to the basics of graphic design, teaching them about how it can be used to communicate visually and improve user experience
Leadership and Teambuilding
Leadership and teamwork are useful in a huge range of contexts, whether academic, professional or social. This workshop series hones the skills that students will be required to be effective leaders and good team players
Oxford's Art and Architecture
Oxford's rich architectural heritage makes it the perfect location in which to learn the fundamental principles and history of European art and architecture, in a course that incorporates a daily walking tour so students can see the sights for themselves
Public Speaking and Debate
This workshop teaches students how to improve their skills in presentation and argument, addressing a variety of topical issues and culminating in a full, formal debating competition
People Management
New for 2020, this workshop will introduce students to the fundamentals of people management, from the strategic mindset to the vital communication and interpersonal skills required
Project Management
New for 2020, this workshop will cover the fundamentals of project management, teaching our students how to conceptualise their ideas, and progress them into a completed and successful project
Sustainability Challenge
In an era where the climate seems increasingly volatile, humanity is realising the great impact that we have on our planet. This new workshop for 2020, will teach our students how they can contribute to a sustainable environment, not just individually, but on a wider scale
Teaching Faculty
Oxford Summer School's tutors are of the highest calibre, many of whom have studied at top UK universities including the Universities of Oxford and Cambridge. Our teachers have a keen interest in helping students develop fresh perspectives and realise their academic potential.
| Name | University | Subjects |
| --- | --- | --- |
| Santhy Balachandran | Oxford | Experimental Psychology |
| Ruth Eichinger | Oxford | Chemistry |
| Suzana Markolovic | Oxford | Physics |
| Stanley Pinsent | Oxford | Mathematics |
| Esther Ng | Oxford | Medical Biology |
| John Shaw | Oxford | Physics |
| Bronwyn Tarr | Oxford | Experimental Psychology |
| Aleks Selkovaja | Oxford | Mathematics |
| James Flewellen | Oxford | Mathematics |
| Thomas Banyard | Oxford | Physics |
| Fredah Banda | Oxford | Computer Science |
| Name | University | Subjects |
| --- | --- | --- |
| David Bowe | Oxford | English Literature |
| Anette Stimmer | Oxford | Political Science & IR |
| Merilin Kiviorg | Oxford | Public Speech and Debating |
| James Marsden | Oxford | Political Science & IR |
| Stella Shakerchi | Oxford | Creative Writing |
| Gabriel Raeburn | Oxford | Contemporary History |
| Chris Lander | Oxford | Leadership & Teambuilding |
| Udit Bhatia | Oxford | Political Science & International Relations |
| Sabrina Martin | Oxford | Economics |
| Stephanie Upton | Oxford | Medical School Preparation |
| Rehan Shah | Oxford | Engineering |
Timetable
Tips: Morning subjects take place in small study groups; afternoon workshops are comprised typically of larger groups suitable for interactive activities.
Date
Morning
Afternoon
Evening
9:00-12:30
13:30-15:00
15:30-17:30
18:00-21:00
21:00-22:00
Sunday
Arrivals Day
Welcome Refreshments/Talk
Dinner/Introduction Talk/Icebreakers
Monday
Morning Lesson List A/B
Afternoon Lesson
Tour of Oxford
Quiz night
Tuesday
Insight Masterclasses workshop event
Karaoke/Film nights/Talant shows
Wednesday
Afternoon Lesson
Social Programme:sport/visit to famous museums
Enrichment Programme
Social Programme/Digital Detox
Thursday
Social Programme
Enrichment/Social Programme
Friday
Afternoon Lesson
Social Programme
Event-themed Dinner
Saturday
Free Time & Explore Oxford
Enrichment Programme
Dance workshop
Sunday
Social Programme/Great Debate
Talent Show/Karaoke
Monday
Morning Lesson List A/B
Afternoon Lesson
Social Programme
Enrichment Programme
Dance workshop/sports/Quiz night
Tuesday
Culture Excursion include: visit places of cultural and historal places in UK
Wednesday
Afternoon Lesson
Punting
seminar/ academic trips/debate
watch a shakespeare production/Quiz night/film night
Thursday
Afternoon Lesson
University Fair
seminar/ academic trips/debate
Dance workshop/sports/Quiz night
Friday
Party Preparation
Graduation Ceremony in Hall/Party Preparation
Event:Graduation Dinner in Hall
Party
Saturday
Departure Day
*Schedule may vary according to the organizer.
Date
Schedule
Morning
08:00 – 09:00
Breakfast
Morning academic lessons: Students follow their chosen study options for 90 minutes in the morning.
Guidance from expert teachers.
09:00 – 12:00
Morning academic lessons:
Afternoon
12:00 – 13:00
Lunch
Afternoon lessons: Students follow their chosen afternoon study options for two hours in Monday, Wednesday and Friday.
Interactive workshop for students on academic, film, English language programmers
13:30 – 15:00
Afternoon lessons:
15:00 – 17:30
Afternoon activies/ Excursion
Evening
18:00 – 19:00
Dinner
Evening activities: Students follow their chosen afternoon study options for two hours in Monday, Wednesday and Friday.
Interactive workshop for students on academic, film, English language programmers
19:00 – 22:00
Evening activities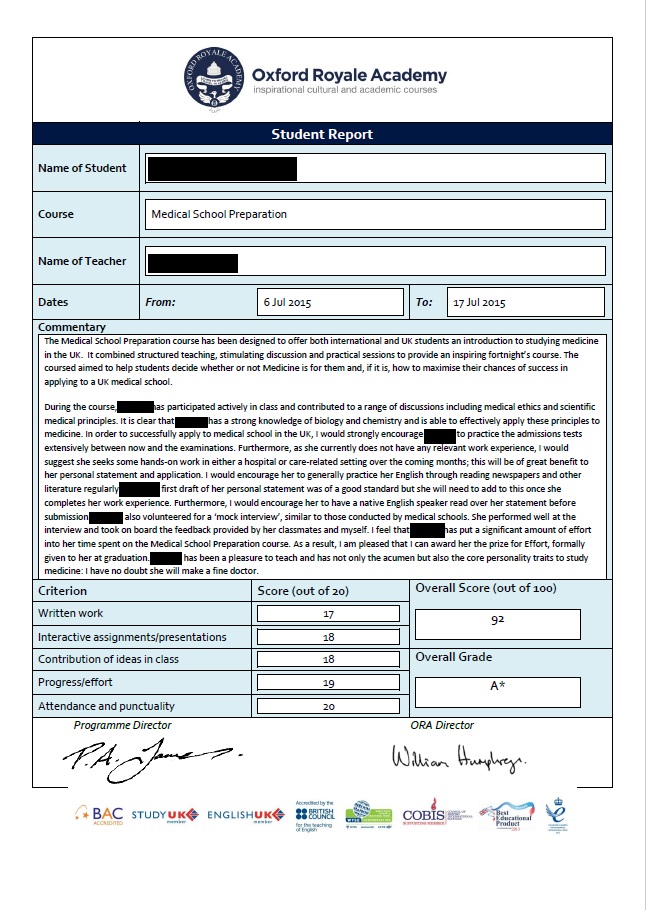 Student Report-A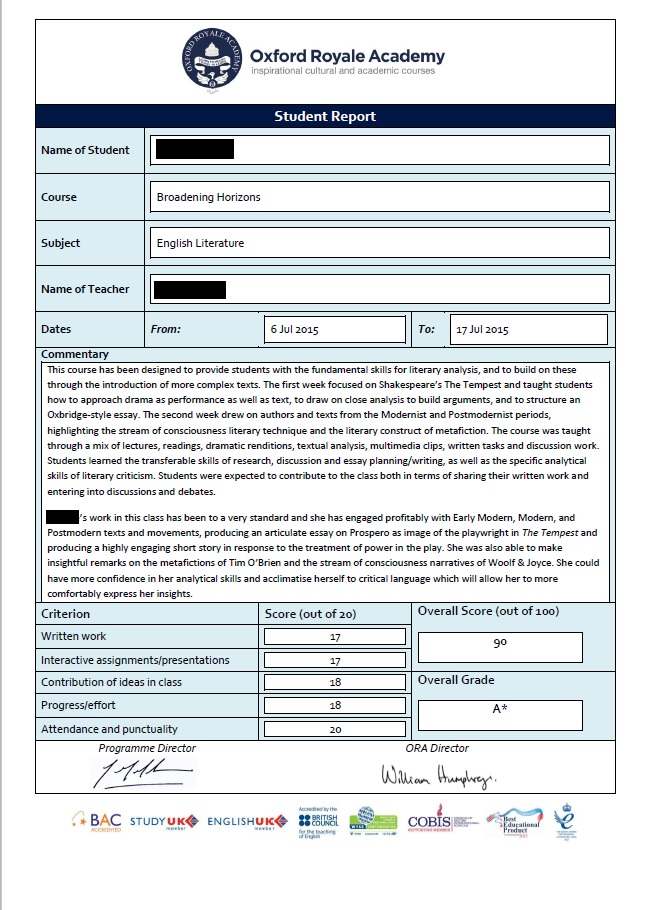 Student Report-B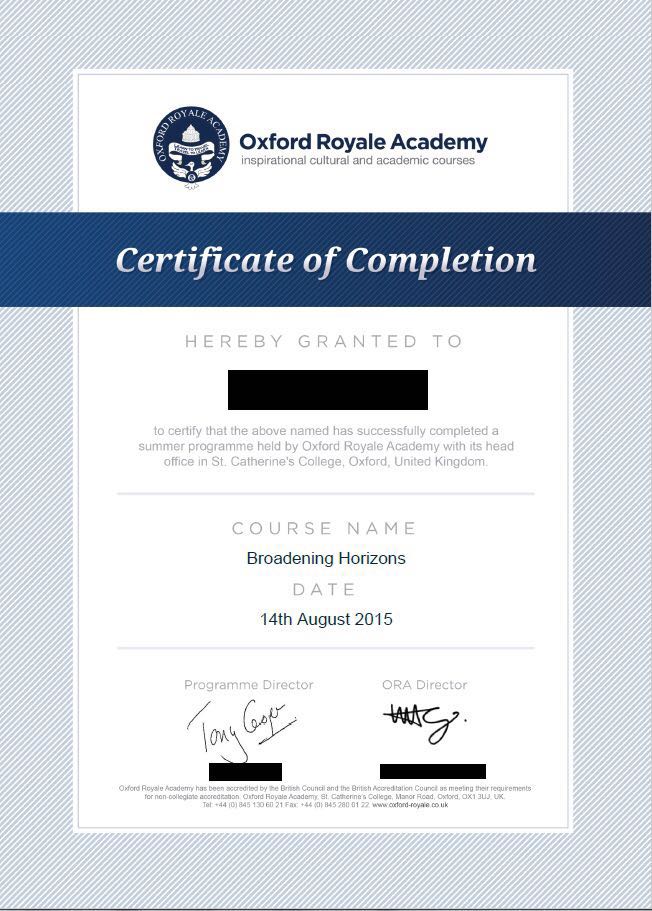 Certification of Completion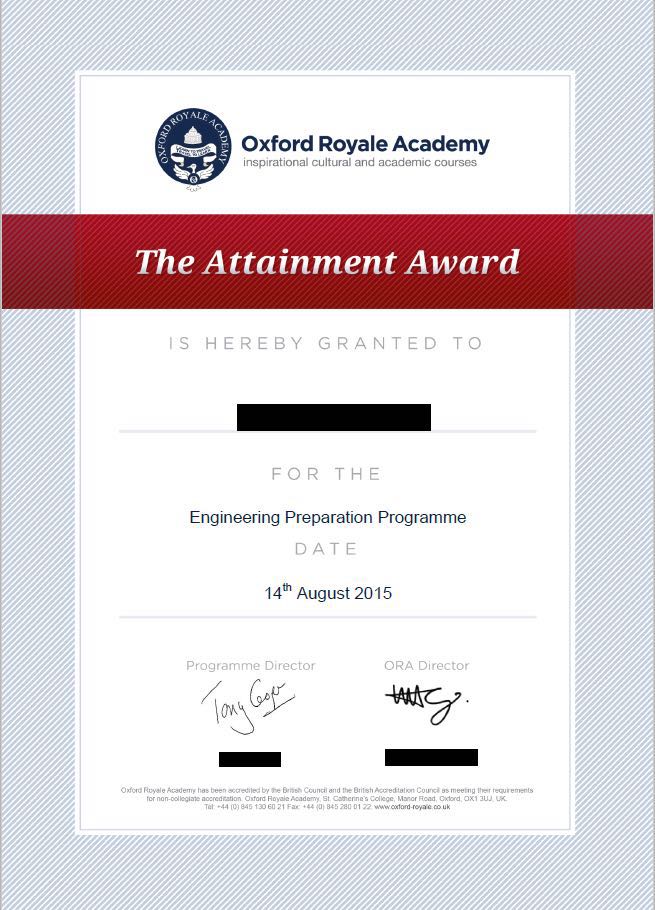 The Attainment Award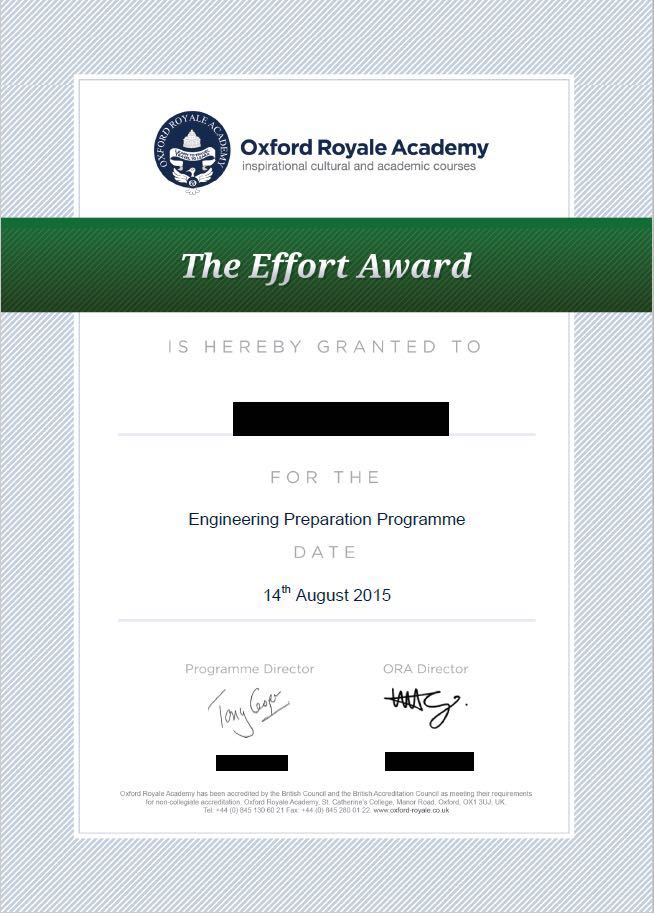 The Effort Award
Enrichment&Excursions
*Please note that these are example enrichment activities, which may change from year to year and vary according to age group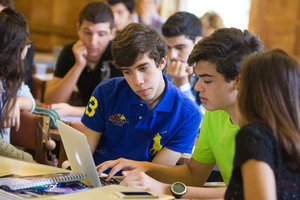 Those opting to learn more about the technological world of coding and programming have the chance to create games with Chaos Coding. Using Micro:bit, a game-making software, students learn the complex skills of coding in a simple and fun format, ultimately producing their own functioning games.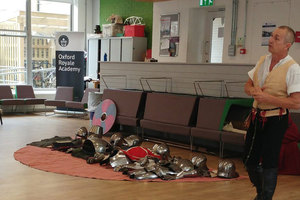 History is brought to life with the Happening History Masterclass. The historical period and focus vary per session, but each workshop fundamentally provides an interactive and educational insight into life in the past. From food and medicine to weapons and armour, the class ensures a fun and fascinating space to explore history.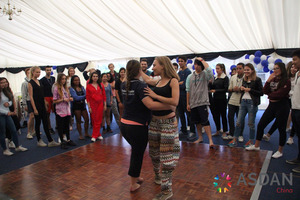 Learning how to choreograph and participate in faux combat for performing on the stage is exactly what this Masterclass aims to teach. A professional instructor ensures that safety is the highest priority and that students do not suffer any injuries during the fake fights they perform. With expert tuition and practice, pupils learn how to realistically perform stage combat and have an amusing time engaging in faux skirmishes with their friends.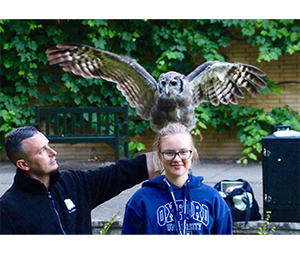 Learning about exotic animals from all over the world has never been so much fun! Snakes, lizards, insects and more are invited into the colleges to be handled by the students, under the careful observation of the Zoolab team. Alongside the opportunity to hold such fascinating creatures, an informative talk teaches the pupils about the habitat, diet and lifestyle of the animals, providing a rounded and interactive educational enrichment Masterclass.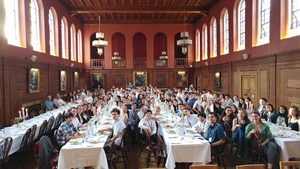 One of the Oxford University traditions that survives from centuries ago is the practice of Formal Hall. As a part of their lives as Oxford University students in most colleges are obliged to wear their formal gown while attending a weekly three-course meal, with wine. Sounds a little old fashioned in the era of the fast food restaurant and the grab and go cafeteria but it really is quite an occasion.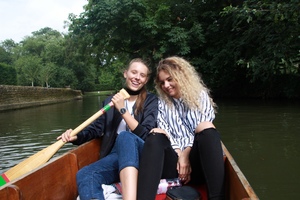 Sit back, relax, and enjoy this enchanting punting trip down the River Cherwell, the quintessential Oxford experience  – the lapping of the water under the boat, the ducks gliding alongside looking for treats, the water-colour views framed at each turn by arcades of trees, the play of light on the water, the wind in the willows.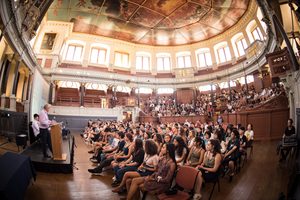 The Oxford Union was founded as a debating society, and indeed debating remains at the core of what we do.During every debate, our members are given a chance to have their say. Not only can students speak alongside guest speakers, but members of the audience can challenge points that have been made when the debate is opened up to the floor; the outcome of many a debate has been swung by an impassioned student speech.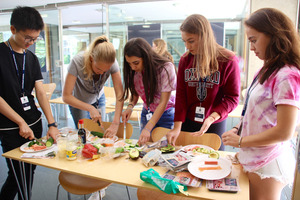 Dance the night away with your new friends! Every party has an exciting theme: Wild West , Circus, Olympics and many more have taken place in recent years.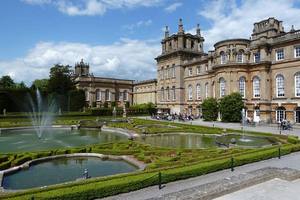 In the heart of Oxfordshire's countryside lies the stunning architectural feat of Blenheim Palace. Constructed in the 18th century by the first Duke of Marlborough, the Palace is notable as the birthplace and ancestral home of former British wartime Prime Minister Sir Winston Churchill. Students will enjoy the chance to see the beautifully decorated State Rooms and witness the world-famous, and surprisingly accurate, Marlborough Tapestries. After exploring the grand interior, a walk around the breathtaking landscaped grounds completes the trip to this UNESCO World Heritage Site.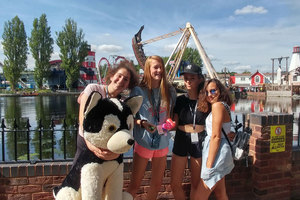 The chance to visit London's West End and see renowned shows is an exciting prospect for many ORA students. With a variety of critically-acclaimed performances available, students could be lucky enough to watch Wicked, Les Misérables, The Lion King, Phantom of the Opera, School of Rock or many other possibilities.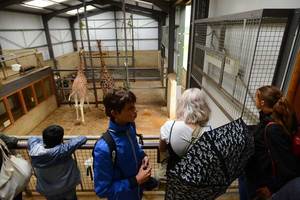 The Cotswold Wildlife Park is home to hundreds of animals from all over the world. Ring-tailed lemurs, giant tortoises, ostriches and giraffes await students as they eagerly enter the Park. Between animal exhibits, there are beautifully landscaped gardens perfect for a relaxing stroll around the animal kingdom. The West Midlands Safari Park offers an immersive exploration of animal exhibits. A walk through trail is designed to educate young visitors about periods of zoological history and give them the chance to see incredible creatures. Students can explore the ice age and the land of the dinosaurs on their journey, even coming face to face with life-sized models as they go.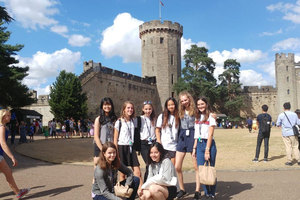 Fly back in time and experience medieval life at Warwick Castle, built by William the Conqueror in the 11th century. History is brought vividly to life at this 1000-year-old stone fortress by a team of actors dedicated to jousting, archery and falconry. Students can explore the castle's endless rooms, examine the medieval graffiti scrawled by long-forgotten prisoners or take a relaxing stroll around the castle's beautiful Victorian Rose Garden. A trip to a castle still in use today is equally thrilling. Windsor Castle has housed many generations of the Royal family and is still a part-time residence of Queen Elizabeth. Its long and interesting history makes it a unique and captivating Castle to explore, with a perfect balance of beautiful scenery and impressive rooms. A visit to Windsor Castle also includes witnessing the Changing of the Royal Guard, an English tradition, and the chance to discover the Castle where Prince Harry and Meghan Markle recently tied the knot.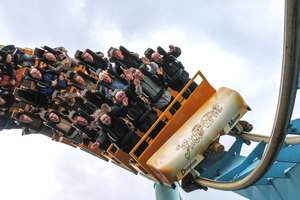 Drayton Manor is home to over 100 rides and attractions, as well as a fifteen-acre zoo. Visit the many different types of birds, reptiles and mammals, before letting off some steam on the exhilarating rides. Students can round off the day by tackling the vertiginous aerial assault course or enjoying a round of crazy golf.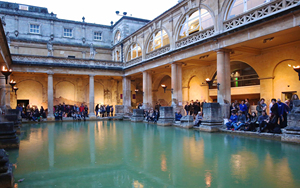 Stonehenge is a 5000-year-old Neolithic mystery, intriguing visitors for hundreds of years. With no certainty over its purpose, the enormous stone circle provides ample opportunity for interpretation and exploration as students wander around the mesmerising monoliths. After investigating the mystical Stonehenge, a trip to the world-famous Roman Baths presents students with the chance to explore Roman Britain. A series of baths and springs reveal past Roman beliefs, including remains of curse tablets thrown into the water to bring misfortune upon enemies.
Live in Historic Oxford Colleges
Students will be accommodated in one of the following colleges during the program
The Queen's College
The Queen's College is one of Oxford's oldest and most central colleges. The college was founded in 1341 by Robert de Eglesfield and named after Queen Philippa of Hainault, the wife of King Edward III. Friendly, inspiring, beautiful'...'having a financial support system that means everyone is on a level playing field'...'never being bored!
St. Catherine's College
Affectionately known as "St Catz", is the University of Oxford's youngest undergraduate college, founded in 1962 by historian Allan Bullock. The most well-known alumni of the College include Benazir Bhutto (late Prime Minister of Pakistan).
Balliol College
Since its foundation in 1263 Balliol has been one of the most progressive, politically active and best-performing colleges of the University.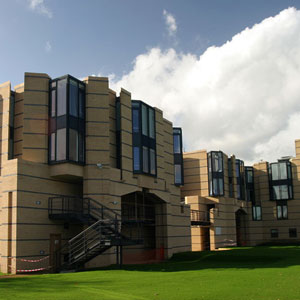 Jowett Walk
Jowett Walk is a modern annexe of Balliol College located in a quiet area of Oxford about five minutes away from the city centre and Oxford's most famous sites. Such a location is perfect for our students, who can enjoy the proximity of the city's main attractions while living in a safe and secure environment.
* Most of the participants will be accommodated in their own individual or twin bedrooms.
Testimonials
From
Students
岷厦国际学校是没法体验那些很特别的交友环境,在牛津夏校就可以模拟真实大学的环境,而我自己本身又是一个很喜欢有带入感的体验项目,尝试做一个大学生,正是如此,我有办法体验到一个大学生是怎么样的,当你真正融入后,你会发现,这将是你成长必经的一个过程。再过几个月我就高中毕业了,这样我就可以对自己有更多的大学准备,当我发现来自全球各地的朋友们都是那么的热情,那么的友善的时候,我就特别对我明年的大学生活充满期待。也很期待未来的大学生活能够遇到这么棒的伙伴,也相信这次萍水相逢的我们会在世界的各个角落相见。
我来这个夏校选了数学和心理学,我觉得这个夏校真的非常有意义。首先,学校组织的活动很多,比如说:撑船、寻宝,真的很丰富,最关键的是可以让你掌握活动和学习的时间,可以让你自由的安排你的时间,锻炼你的时间管理。
牛津夏校的课堂气氛比国内更加活跃轻松,同学们比较喜欢回答问题,老师很幽默,容忍度很高,没有很多规规矩矩,可以跟好的激发学生的辩证思维。我有几个小建议给即将来牛津夏校的同学,你们可以用体育活动或兴趣爱好作为破冰切入点,寻找共同话题,练好口语。
我在牛津寻找奶茶的时候找到了我的煎饼果子,能在牛津吃到煎饼的感觉真的太奇妙了,突然像回家了一样。这些老师都很年轻,互动性很高,会跟我们一起玩。
这边的老师不是像国内的老师那样手把手教学,他会给你一种方法,让你去思考,我觉得我学到了很多东西,在来之前我对和国外孩子的交流有一些担忧,但是在来到这里之后我感觉他们其实也是很乐意和我们沟通的。我感觉这是一次很有意义的体验活动,记忆很深刻的一次是我在参加一个科学小论坛,我们几个人的思想碰撞在一起,可以给你带来很多不一样的观点,我觉得这是一件非常有意义的事,所以我一定会给学弟学妹推荐这次的夏校,我觉得非常有意义。
牛津的老师更加注重提高我们自身的能力,而国内的老师可能更加注重在学科上,我感觉在牛津学习更加的轻松愉快。
我选的主要是marketing 相关的,我选这个主要是因为对这个比较感兴趣,之后想选择这方面的专业,特色专题课选的是leadership,因为我这个人不是特别主动,所以想通过这门课来培养一下我的团队凝聚力。我觉得这边的老师上课解释的非常清楚,如果你有问题,他一定会给你解释的非常清楚,如果你不是很清楚这个点的话,他会私下给你讲解,我觉得这一点是非常棒的。周二我们一起去伦敦看了戏剧。这让我印象最深刻,那边的喜剧演员特别的热情,在往返的大巴上同学们都非常的嗨,感受到了他们的热情。
周五参加了formal dinner,晚宴之后大家坐在操场上,全世界各国的学生聚在一起聊天,一开始没放开,不怎么融入,后来一个沙特阿拉伯的女孩拿了个音响过来,开始放歌,然后大家就一起跟着唱歌,天稍微黑了点之后大家就开始跳舞,我就一下子融入了进来,感觉很轻松愉快,同时也消除了之前心里对于外国人的隔阂。学校会努力的创造机会让我们认识更多的外国朋友,我很推荐下一届的学弟学妹们来参加牛津夏校,尤其是有出国意向的同学。
牛津大学没有围墙,就在城市里面,感觉这里的生活环境非常的好。来到这里可以结交一些国外的朋友,学到一些学校里学不到的东西,对未来有非常高的目标的同学是个非常好的机会。如果你的英语水平很高并且对自己有很高的目标和要求的话我非常推荐你来这里。
我选的是物理和天文学,我对这两门学科有很大的兴趣,并且希望以后能大学能学到更多相关的知识,这样我选这门科目可以更好地帮助我体验学习这门学科的大学生活。牛津不但拥有这种古老的优秀传统,而且还有一些新型教学方式,所以我觉得当我亲身来到牛津夏校,他给我了一个更加美好的印象。
Student Success Stories
Oxford Summer School with can inspire students to succeed in their future educational endeavors. Our students have attained places at some of the best universities and colleges in the world. A selection of universties is given below:
University of Oxford
Princeton University
HEC Paris
Imperial College London
University College London
University of Southampton
University of Nottingham
University of Warwick
Bocconi University
University of Vienna
University of Texas at Austin
University of Manchester
University of Cambridge
New York University
King's College London
Oxford Brookes University
Queen Mary University of London
London School of Economics and Political Science
University of Kent
University of Sao Paulo
University of St Andrews
The George Washington University
University of West London
...and many more top institutions
Project Time
Round 1: 5th Jul. - 18th Jul. 2020 (14 Days)

Round 2: 19th Jul. - 1st Aug. 2020 (14 Days)

Round 3: 2nd Aug. - 15th Aug. 2020 (14 Days)
Requirement:
A command of the English language equivalent to IELTS level 6.0 or TOEFL 80 directly recruit.

As the program is conducted entirely in English, a recommendation letter from your teacher to prove your English ¬proficiency, and a phone interview with an ASDAN staff member are required.
-Priorities for Students who have gained an ASDAN CoPE/AoPE certificate.
-Priorities for Awarded students from ASDAN STEM programs.
Admission Quota:
In each class, there are no more than 4 Chinese Students.

Aged between 16 and 18 years old when Oxford takes place - thus date of birth be between 16/08/2001 and 05/01/2005. If your birthday is after 05/01/2005, you should apply for Oxford New Perspective Program.

There are a limited number of places for each course, places are assigned on a first come, first served basis.
Statement:
It is important to be clear that the Oxford Summer School is not part of or otherwise affiliated to the University of Oxford. The head office is located in St Catherine's College. The University of Oxford does not have an official summer school and any summer programme cannot be converted into Oxford credits.
Registration and Payment Process(2020)
Step 1: Application and Selection (from December 2019 to April 2020)
Click the Sign up button to sign up, or send the application form to this email address: summerschool@seedasdan.org
Step 2: Qualification Evaluation (from December 2019 to April 2020)
Within five working days after the application is received, ASDAN staff will contact the student who signed up, evaluate the qualification or arrange a telephone interview.
Step 3: Confirmation (January to April 2020)
After passing the qualification evaluation, the student will sign the contract, pay and select the relevant courses.
Step 4: Visa (April, May, June 2020)
ASDAN China will make an appointment and arrange all other visa formalities.
Step 5: Preparation (July 2020)
ASDAN China will provides online cross-cultural communication training.

Provide instruction and academic materials for students to learn in advance. (Cambridge summer school)

ASDAN China will provides student guidebook which will give student a detailed instruction about logistics preparation and studying abroad.
Step 6: Study Abroad (July, August 2020)
According to the agreed collection site, ASDAN China's group leader will collect students to abroad and return to China.