Junior Science Olympiad of Canada (JSOC)
Results Inquiry and Certificate(s) Download
Score Inquiry and Certificate(s) Download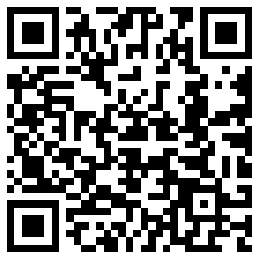 The results have been published. Please scan the QR code to log in to the ASDAN applet, click "我的阿思丹"-"Program"- find your program and click on 【Score Inquiry】 and 【Certificate(s) Download】to access your score and certificate(s).
Subjects: Physics, Chemistry and Biology Involved
45 Multiple Choice Questions: 15 questions each in physics, chemistry, and biology
Bilingual: Chinese and English papers are provided for Chinese students
More than 60% of participants receive awards
Date: 21st May, 2022(Saturday), 9:00-10:30am(90 min)

Junior Science Olympiad of Canada(JSOC) aims to provide top intermediate science students the opportunity to enhance and test their theoretical and practical lab skills in Chemistry, Physics and Biology, to provide opportunities for global scientific collaboration for students 12-15 years old and to nurture students' interest in STEM.
ASDAN China (ASDAN Academy) and JSOC have cooperated to bring the Junior Science Olympiad of Canada to China from 2020. Students could improve their science skills through this competition.
Canadian Official Website: https://jsoc.ca/
Language
Chinese and English
Date
21st May, 2022, 9:00 - 10:30 (90 min)
Participants
Year 7-10
Location:
• Online: exam computer must be equipped with a camera
• Exam center
Format
Individual written test
Awards
National Awards:
Gold: Top 10%
Silver: Top 25%
Bronze: Top 35%
Regional Honorable awards: Region top 20%
Academic materials
Sample questions
Fee
Includes the exam fee, sample questions, certifcate and grading fee
Registration Deadline
11th May, 2022
1. CAN THE STUDENTS BRING A CALCULATOR TO JSOC?
Students can bring a basic calculator (without any equation editor and program functions).
2. CAN THE STUDENTS BRING A DICTIONARY TO JSOC?
Yes, a printed version Englisn - Chinese dictionary is allowed to use in JSOC.
3. REFUND POLICY
If, for some reason, the student is unable to attend after paying the fee, please contact us. If you apply before the registration deadline, 25% of the registration fee will be deducted as academic materials and service fees. If you apply after the registration deadline, no refund will be given.