Intermediate Biology Olympiad
Hosted by the RSB-one of the world's leading science communities
Encouraging students to continue studying the bioscience beyond school
Beneficial for applying science majors in top universities
Date:15th November, 2020(Sunday),10:00-11:00(60min)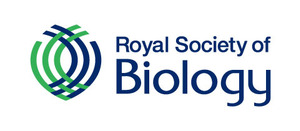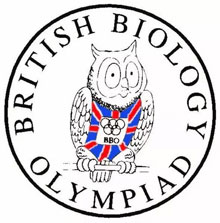 The Royal Society of Biology(RSB) is located in the heart of London, and has over 16,000 members, including leading scientists and researchers in biological sciences, in addition to more than 100 bioscience member organizations. The Intermediate Biology Olympiad tests students' biology knowledge, and meanwhile, encourages them to continue studying the bio-sciences beyond school. Participants will obtain edge advantages when applying science majors in top universities. The competition is organized by the British Biology Competition Committee and managed by the Royal Society of Biology.
ASDAN China (ASDAN Academy) is partnering with the IBO to bring the contests to Chinese students from 2020. The competition, open to students in the first two years of high school (GCSE and A1), stands as the preliminary stage of British Biology Olympiad.
Official website in UK:
https://www.rsb.org.uk/get-involved/rsb-competitions/biology-challenge
Language
English
Date
15th November, 2020(Sunday),10:00-11:00(60min)
Format
Individual written test
Types of Questions
multiple choice
Participants
Grade 10-11 (GCSE, A1 level)
Location
• Online (Requires computer and mobile device equipped with camera)
• Exam Centers across China
Awards
Global awards:
Gold
Silver
Bronze
Highly Commended
Commended
Note: For judging the global awards, British competitors will be ranked first by their overall scores in the top 5%, 15%, 30%, 45% and 60%, creating boundaries for the gold, silver, bronze, high commended and commended awards. Competitors from other countries are not ranked together with their British competitors, but are compared by the boundaries. Chinese competitors with good results will therefore have an increased chance of receiving an award.
Fee
Including the exam, grading, proctor fee, Academic materials, certificates and one online mock exam
Registration deadline
1st November, 2020 (Offline)
8th November, 2020 (Online)
1、Can the students bring a calculator?
Students can bring simple calculators without any programming function.
2、Can the students bring a dictionary?
The students can bring a printed version dictionary.
3、Refund policy
If, for some reason, the student is unable to attend after paying the fee, please contact us. If you apply before the registration deadline, 25% of the registration fee will be deducted as academic materials and service fees. If you apply after the registration deadline, no refund will be given.
4、How to claim ASDAN student number?
Click here to view the claim