Round 1: 25 - 31 July 2019
Round 2: 05 - 11 August 2019 (7 days)
If you are looking for different dates, contact us!
Highlights
From learning Chinese to watching an amazing acrobatic performance and attending a Kongfu master's class, students will have a vast exposure to different aspects of Chinese culture while exploring Beijing. We focus on providing unique experiences, such as spending a night on the Great Wall of China, but we also know that a trip is unforgettable only when you make it truly yours. Maybe you want you want to experience a local football match, a bicycle ride in Beijing or a visit at a local school?
Drop us a message and let us know how we can help!
Field Research – Chinese contemporary issues
One of our most challenging activities-plan your route around Beijing in teams to discover the city and Chinese culture in-depth. Stretch your leadership, team-work and planning skills to the maximum as your team tries to uncover the reality behind your chose topic for example: Economic development, Chinese religion or Chinese art.
After choosing a topic, your team will be assigned a local facilitator until the completion of the task. Teams will also be given their budget for the day and will have to manage it. After the one-day field research, teams will have to present their research result to the whole group.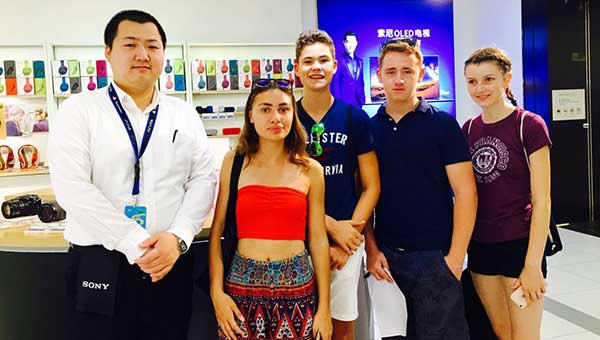 Field Research - Chinese contemporary issues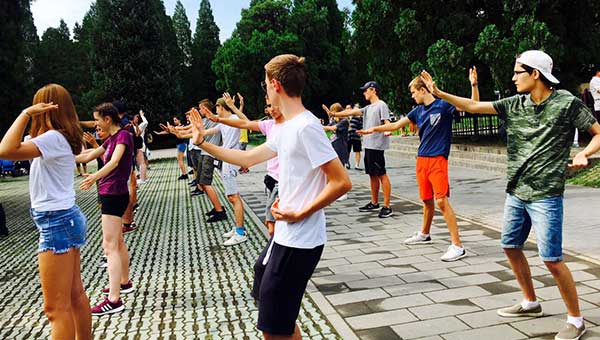 Chinese Martial (Kong Fu or Tai Chi) Class
Chinese Martial (Kong Fu or Tai Chi) Class
Have you seen any Kong Fu Movies by Bruce Lee and Jacky Chan? Do you want to learn Chinese Kongfu? You would have chance to learn it in Beijing! In the early morning, Chinese people have the tradition to do morning exercise in the park. You will follow this trend as well! Once you reach the park in the early morning, a Kongfu master will be waiting for you to teach you the real Chinese Kongfu. After the class, if time permits, we will join a group of Square Dancers. It is a very typical way for Chinese to exercise in a fun and relaxed environment. You will find Chinese square dancing in parks at any time of the day and they are always more than happy to welcome newbies.
Great Wall
The Great Wall of China is a series of stones and earthen fortifications in China, built, rebuilt, and maintained between 5th century BC and the 16th century to protect the northern borders of the Chinese Empire during the rule of successive dynasties. And it's one of the existing mega structures and the world's longest man-made structure. If you ever wanted to spend a night on the Great Wall of China, Explore Beijing is the perfect program for you! You don't need to worry about anything, we provide the gears.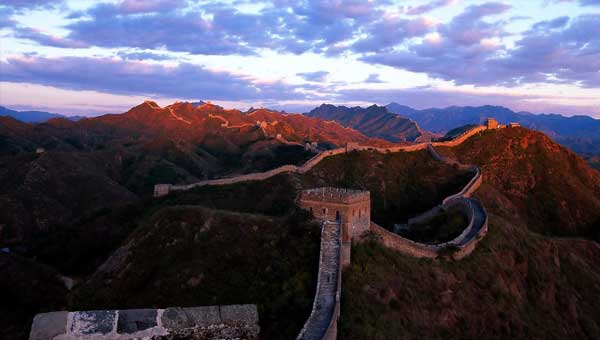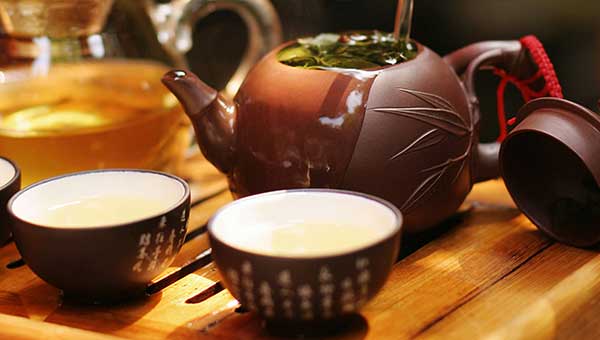 Tea Tasting
China is a country with a time-honored civilization and a land of ceremony and decorum. Whenever guests visit, it is necessary to make and serve tea to them. "Savoring tea" is how people take delight in their reverie and in tea-drinking itself. We will "slow down", snatch a bit of leisure from our adventure packed schedule and take the time to make a kettle of strong tea. Chinese believe that making tea secures a serene space, and drinking cup of tea can help banish fatigue and frustration, improve your thinking ability and inspire you with enthusiasm.
Tian'anmen Square & Forbidden City
Did you know that The Tian'anmen Square measuring 440,000 m², is the largest city square in the world? On October 1, 1949, Chairman Mao Zedong proclaimed on Tian'anmen Rostrum the founding of the People's Republic of China. Since then Tian'anmen has been the symbol of New China. The Forbidden City was the Chinese Imperial Palace from the mid-Ming Dynasty to the end of Qing Dynasty. The complex consists of 800 buildings with 8,886 rooms and covers 720,000 square meters. The Forbidden City was declared a World Heritage Site in 1987 as the "Imperial Palace of the Ming and Qing Dynasties".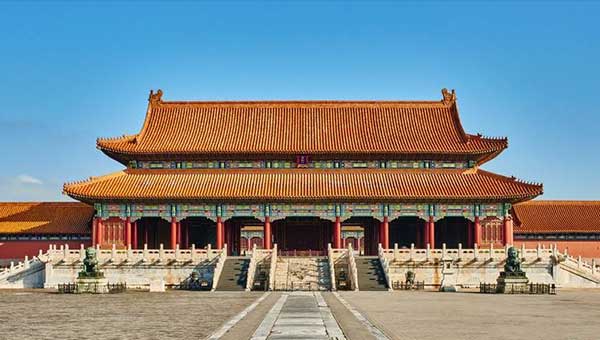 Tian'anmen Square & Forbidden City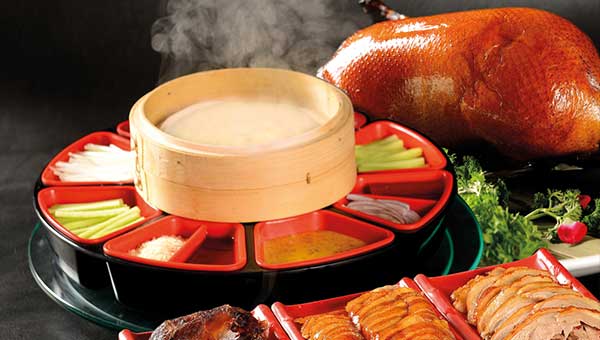 Peking Duck Dinner
If you come to Beijing, you have to eat Kao Ya (That's how locals call Beijing Duck)! But before you take up the menu, you might want to know more about how Peking Roasted Duck is made and how it is served. Peking Duck is always served in well-cut slices. The whole duck must be sliced into 120 pieces and every piece has to be perfect with the complete layers of the meat. Aren't you hungry yet?
Team-working, leadership and research skills during the EXPLORE Field Research.
Kong Fu Class and Chinese Food Cooking Study.
Cultural Awareness – Meeting and talking with locals.
Chinese Contemporary Issues – visit hutongs to learn about rural/urban differences and income disparity. Learn about topics such as economic development, Chinese art, religion and education during the EXPLORE field research.
Compare modern developments in China with the past to understand the way China is heading in the future.
Morning
Lunch
Afternoon
Dinner
Evening
Accommodation
Day1
Breakfast
Lunch
Arrive Beijing
Dinner
Check-in
Hotel
Day2
Breakfast
Opening ceremony and
1-hour Chinese class
Lunch
Hutong tour
Chinese Hotpot
Back to hotel and rest
hotel
Day3
Breakfast
Tour of Tian'anmen, Forbidden City and Jingshan Park
Lunch
Transfer to the Great Wall
Roast lamb dinner
Camping at the foot of the Great Wall
Camping
Day4
Breakfast
Sunrise on the Great Wall
Lunch
Visit Olympic Park
Peking duck
Back to hotel and rest
Hotel
Day5
Breakfast , Field research
Acrobatic Show
Conclude and sum up the research outcomes
Hotel
Day6
Breakfast
Tai-chi class
Sightseeing at the Temple of Heaven
Lunch
Lama Temple
Dumpling Making Lessons
Enjoy the self-made dumplings
Hotel
Day7
Breakfast
Presentation about the field research &
Closing ceremony
Lunch
Train to Shanghai
Hotel
Day8
Breakfast
Send-off to
international flight
* We do not book hostels and only book hotels that meet our standards.
** We will always book fast trains for inter-city transportation unless stated otherwise.
     If you are attending WYEF in Shanghai, a bullet train ticket will be included in your pricing.
Rounds
Round 1: 25 - 31 July 2019
Round 2: 05 - 11 August 2019
We are looking for
High school students who can speak English fluently.
Outgoing, polite and friendly are the characters we value.
Students who can live without parents and are self-disciplined.
Limited number
To provide the most exciting cultural immersion to our international students and also the opportunity for international exposure to our participating Chinese students, we aim to have an equal number of 30 local students and 30 foreign students on the tour.
Refund Policy
If you cancel a trip more that 50 days before departure you will be reimbursed 90% of the total fee.
If you cancel a trip 30 - 50 days before departure you will be reimbursed 70% of the total fee.
If you cancel a trip 30 days prior to departure you will be reimbursed 15% of total fee.