Held by the Math Tournament at Berkeley
10 years' history
Aim to inspire more students to love and gain interest in math
Beneficial for applying science majors in top university
Unique and challenging math problems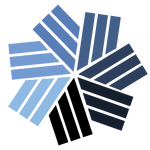 The Math Tournament at Berkeley is an organization that aims to spread mathematics and the spirit of mathematical competition throughout the Bay Area by presenting students with interesting, hand-crafted problems. We offer an environment where students, educators, and mathematicians can come together and celebrate the spirit of mathematics.
Language: English
Date: November 11th, 2020
Location: Online (Requires computer and mobile device equipped with camera)
Participants: High school students
Team: 6 people per team
Type:
Power Round: Questions will be issued at 8:00 am, October 10 (Saturday), Complete and submit within 12 hours (Submit before 20:00 on October 10).
Team Round: 27 Questions split into 9 rounds of 3 questions each; After the submission of each question, you can start the next question;The scoreboard will be live-streamed to view the live scoring.
Individual Round /Focus Round: Choose one of two to participate
1. Individual Round: The individual test is an easier test.
2. Focus Round: Contestants will have the choice to take 2 of the 4 following focus tests, Choices for the focus tests are Calculus, Geometry, Algebra, Discrete.
PS: Students with the same score of individual round will take a tiebreaker.All answers are integers.
Scoring:
Focus: Each individual focus combination will count for 10% of the overall score. With 6 people on a team, this yields 60% of the overall score.
If a student chooses to take the individual exam, it will count for 5% of the overall score.
Team round will account for 40% of the overall score.
The Power Round and Video Contests will be scored separately.
1、Global Awards
2、National Award
2.1 Individual Focus

Gold: Top 5%
Silver: Top 20%
Bronze: Top 35%

Individual

Gold: Top 5%
Silver: Top 20%
Bronze: Top 35%
2.2 Team Team Round

Gold: National Top 5% Team
Silver: National Top 20% Team
Bronze: National Top 35% Team

Power Round

Gold: National Top 5% Team
Silver: National Top 20% Team
Bronze: National Top 35% Team

Team Overall

Gold: National Top 10% Team
Silver: National Top 25% Team
Bronze: National Top 35% Team
Fee
Includes exam, grading,certificate, proctor fee, past-papers and one online mock exam
Deadline
5th October, 2020