Focusing on the cultivation of the core quality and ability for 35 years.

Perfect Course structure and Credit system

Providing the different quality courses to different ages learners.

Scientific Evaluation System

Authorized Certification

The Quality education report provides strong evidence for entrance of higher education.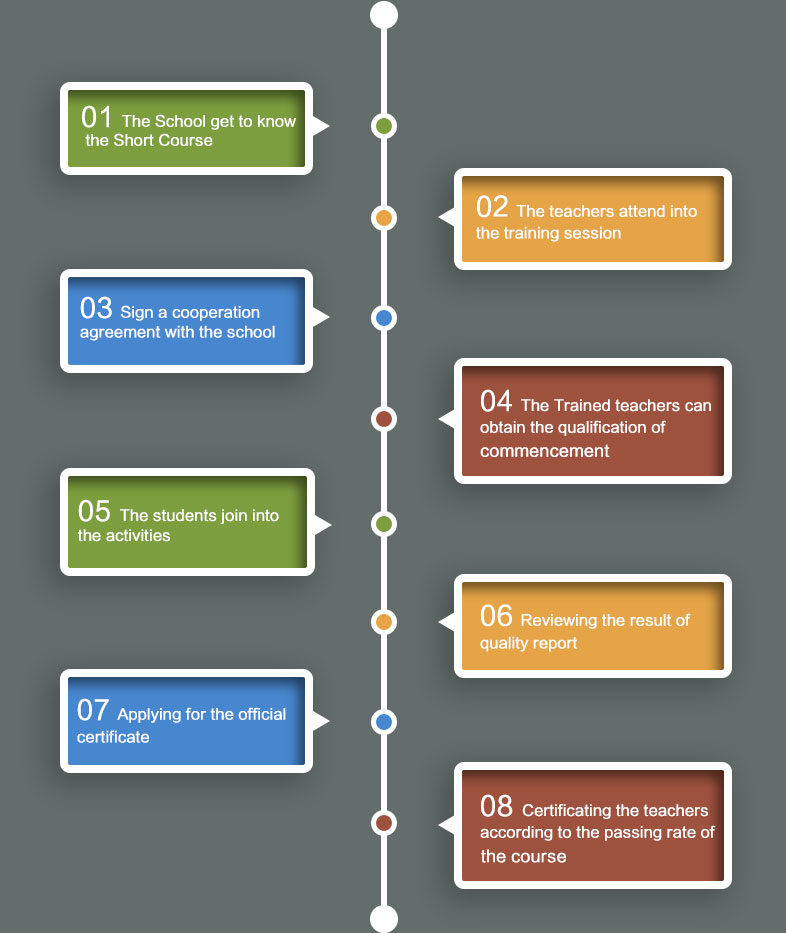 Teacher Tranining
ASDAN CHINA will provide the FREE Training Session in the Teachers' Conference. It aims to cultivate teachers' planning and design ability in the Short Course teaching process. Also, for the Teachers who are outstanding in the whole process of Short Course, they can receive the certificate of "Outstanding Quality Education Tutor" from ASDAN.
Training Hours: 5-6 Hours
Training place: See below
Contact Us
Northern China:Mr.Wang 15541631642
Southern China:Ms.Fang 13424049890
Central West:Ms.Pu 18883255512
Eastern China:Ms.Guo 18521505623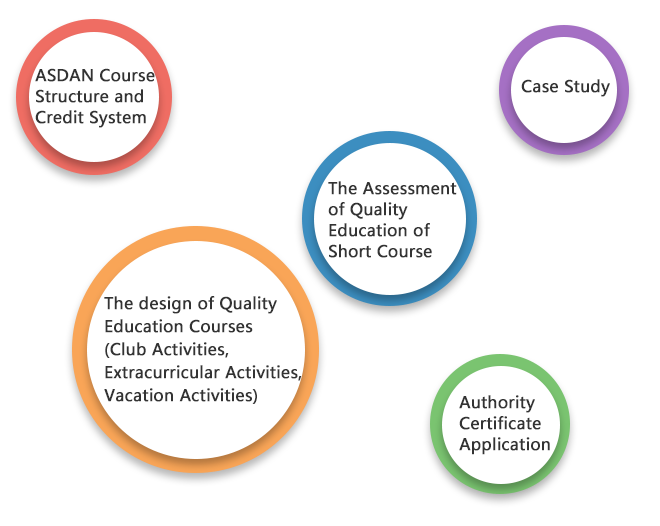 Xiamen
November 11st, 2018.
Beijing
November 24th, 2018.
Shenzhen (Elementary school)
November 17th, 2018.
Shenzhen (Secondary school)
November 25th, 2018.
Beijing
March 24th, 2018.
Suzhou
December 14th, 2017
Shenzhen
March 24th, 2018
Dalian
December 2nd, 2017
Chongqing
March 24th, 2018
Shanghai
November 18th, 2017
Shanghai
March 31st, 2018
ShenZhen
October 29th, 2017
Guangzhou
April 1st, 2018
Shanghai
October 21st, 2017