American Mathematics Competition (AMC12)
Sign up
Scan the QR Code to register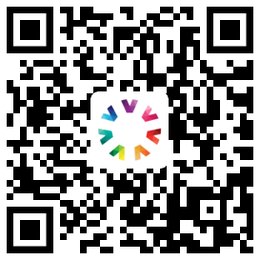 American Mathematics Competition(AMC12)
Global authoritative youth math competition
Over 300,000 students participating annually in over 6,000 schools from 30 countries and regions
Set up Global awards, China zone awards and School group awards
Excellent score to participate in AIME
Opening examination of China competition area at the same time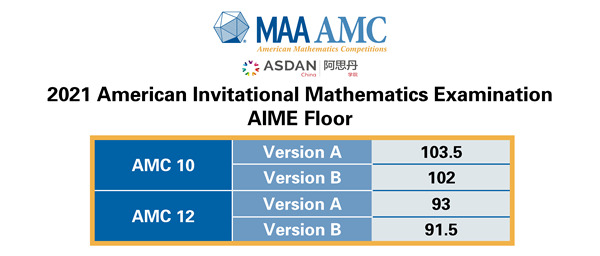 In 1950, the first Mathematics Competition sponsored by the Mathematics Association of America (MAA) took place. Today, the competition has become the most influential youth math competition with over 300,000 students participating annually in over 6,000 schools from 30 countries and regions. AMC hosts a series of competitions such as AMC8 held in November for grade 8 or below, AMC10/12 held in February for students at/below grade 10/12. AIME held in March for high scoring AMC10/12 participants for promotion, and USAMO / USAJMO is for excellent AMC10/12 participants of qualification trial of AMC national team. 
October 2020, The Mathematics Association of America (MAA) officially authorized ASDAN China as an International Group Leader (www.maa.org/math-competitions/international-registrations) to administer the American Mathematics Competitions (AMC8\AMC10\AMC12\AIME) in China mainland. AMC8 was held on Nov 15th, 2020 with more than 19,300 entries from 162 exam centers across China. 
website:http://amc-reg.maa.org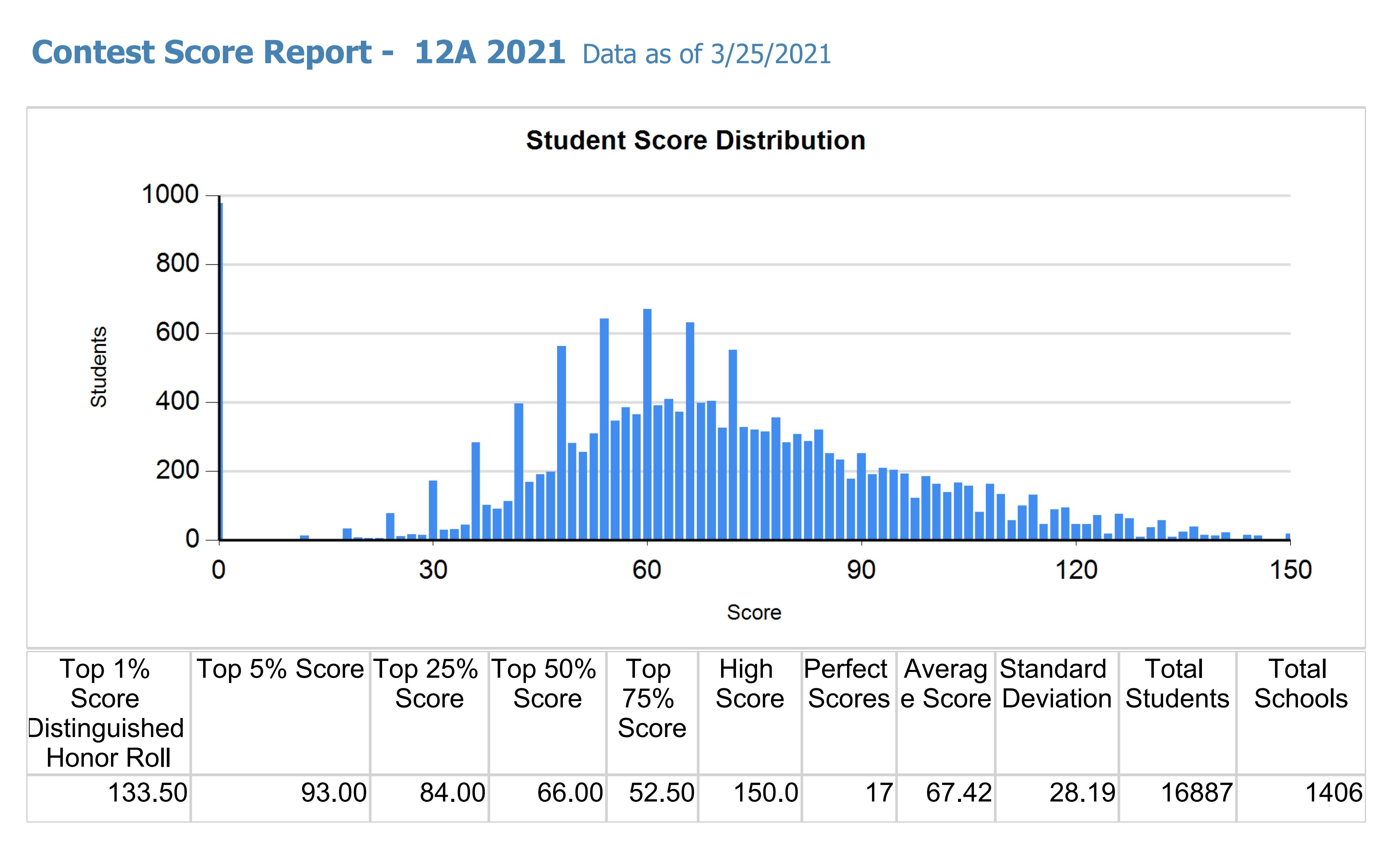 Competition Score Report-12A 2021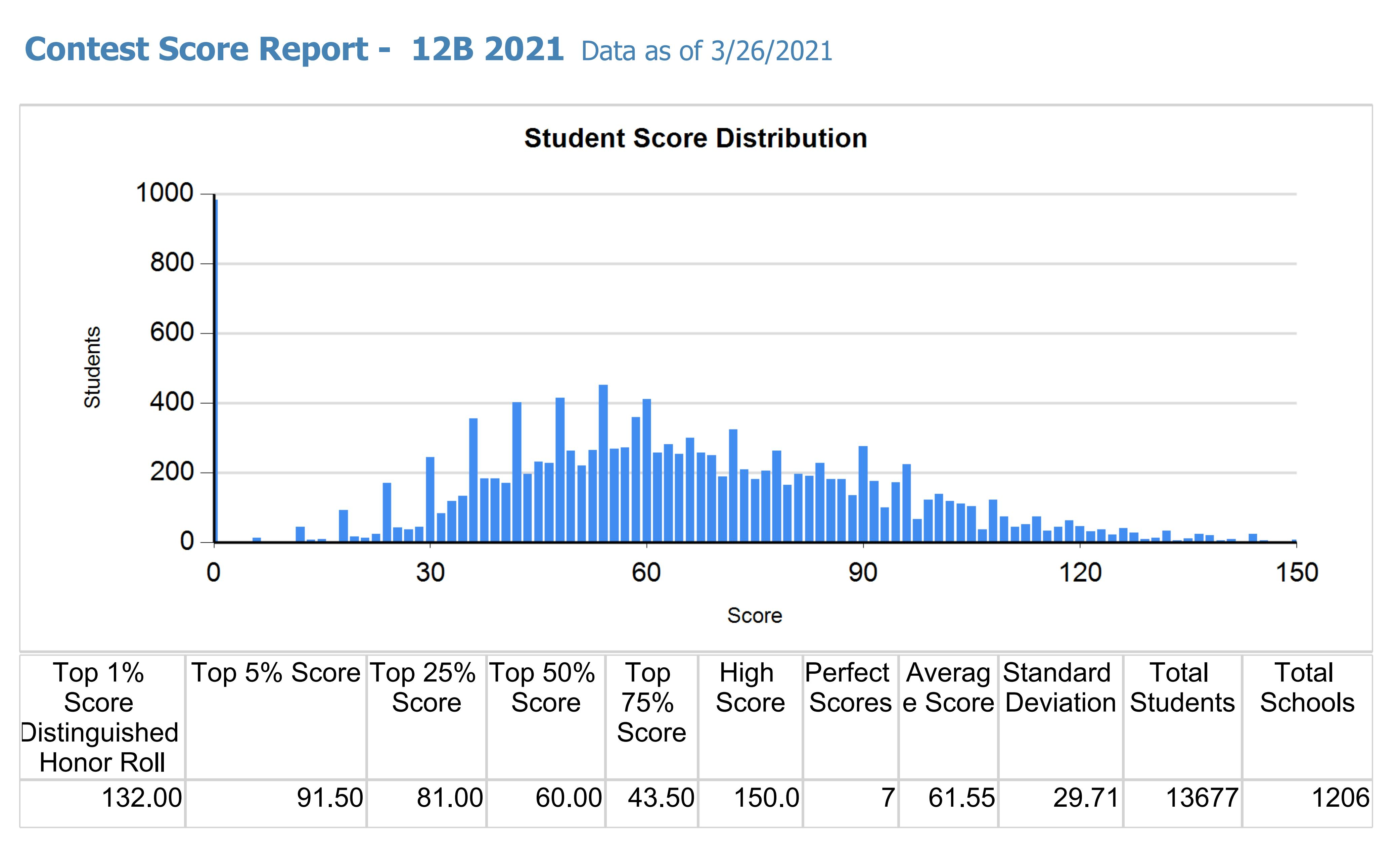 Competition Score Report-12B 2021
○ Language
English and Chinese
Date
• Version A:Nov. 11, 2021 (Thursday), 17:00 - 18:15 pm (75 mins)
• Version B:Nov. 17, 2021 (Wednesday), 17:00 - 18:15 pm (75 mins)
Location
• Exam Centers across China
• Online (Computer with camera and mobile device required)
Qualification
• for students at/below grade 12 and under 19.5 years
Format
• Individual written test
• 25 multiple choice questions
Competition
The AMC10 assumes knowledge of elementary algebra; basic geometry knowledge including the Pythagorean Theorem, area and volume formulas; elementary number theory; and elementary probability. What are excluded are trigonometry, advanced algebra, and advanced geometry.The AMC 12 covers the entire high school mathematics curriculum including the above as well as trigonometry, advanced algebra, and advanced geometry but excludes calculus.
Marking Scheme
• 6 points for each right answer, with a total of 150 points; 1.5 points for no answer; 0 point for the wrong answer.
AIME Qualification
• For the AMC 12, top 5% of all participants from the A and B versions are invited. The exact cutoffs will depend on the difficulty of each competition.
Version A/B instruction
Both the A and the B versions of the AMC12 have a distinct set of questions, although the two examinations are designed to be equal in dificulty and distribution of topics. Participants can choose either or both to take, and finally get the highest score to participate AIME. (A and B versions are ranked separately)
Award
Global Awards:
• Perfect Score:Students with perfect score
• Honor Roll of Distinction:the cut-off score is 133.5 in 2021 (12A); the cut-off score is 132 in 2021 (12B)
• Distinction:the cut-off score is 114 in 2021 (12A); the cut-off score is 109.5 in 2021 (12B)
• AMC12 Achievement Roll:Students in 10th grade and below who scored 90 or above on the AMC12
School Awards:
• School Honor Roll: The total scores of the top 3 students up to 400 points or greater.
• School Merit Roll: The total scores of the top 3 students between 300 and 399, inclusive.
Certificates
• All participants are eligible for the electronic version of the certificate of participation
Entry Information
including AMC exam fee, Tax fee,exam center fee and certificate fees
Registration deadline
AMC12 version A: 27th Oct, 2021
AMC12 version B: 3rd Nov, 2021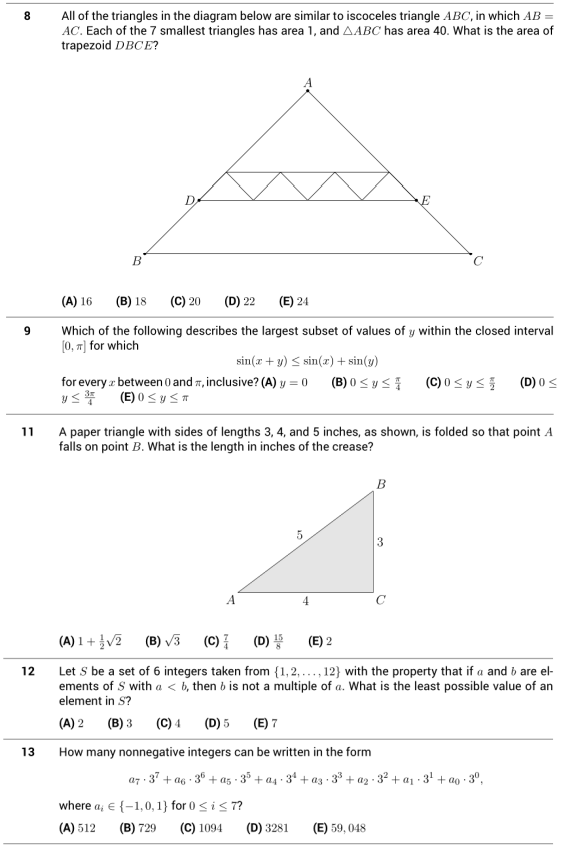 American Invitational Mathematics Examination(AIME)Introduction
The American Invitational Mathematics Examination (AIME) is a challenging mathematical competition open for those who excelled on the AMC 10 and/or AMC 12 to enter the national teams of United States of America Mathematical Olympiad and Junior Mathematical Olympiad (USAMO and USAJMO). Participantsof AMC10 and AMC12 with high scores in China can enter AIME, but can not participate in the selection test of the national team of AMC.
The AIME is a 15-question, 3-hour examination, all answers are integer numbers between 0 to 999. AIME has two versions of the same difculty. Candidates can choose either to participate.Please wait for the notification of the organizing committee for the specific time.
AIME Qualification:For the AMC 10, top 2.5% of all participants from the A and B competition dates are invited, and for the AMC 12, top 5% of all participants on each version are invited.
Top-scoring participants in the AMC10/12 are invited to take the AIME. Specific entry details will be notified separately.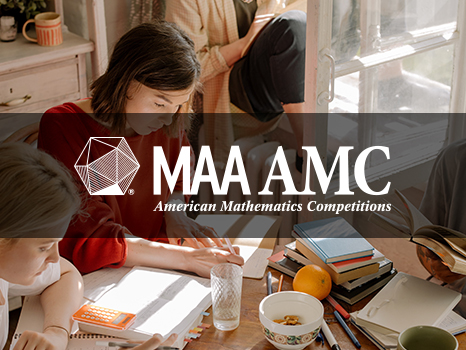 1、How to claim ASDAN student number?
Click
here
to view the claim
2、What is the refund policy
If, for some reason, the student is unable to attend after paying the fee, please contact us. If you apply before the registration deadline, 25% of the registration fee will be deducted as academic materials and service fees. If you apply after the registration deadline, no refund will be given.